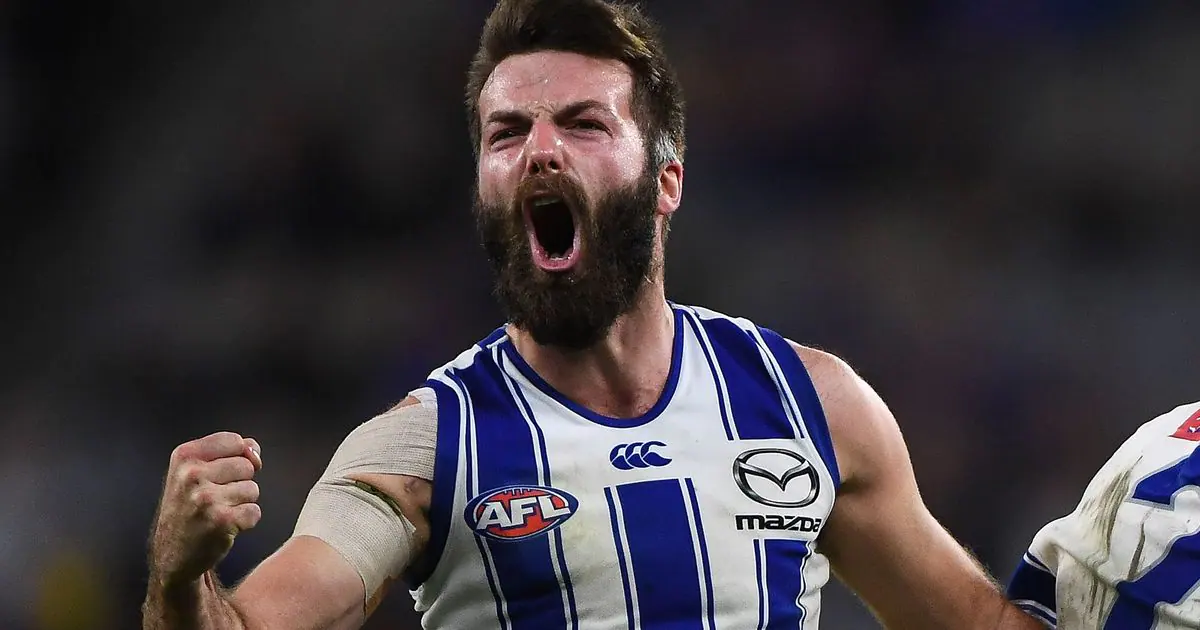 Rowan Marshall demonstrated the scoring power of match ups last week with his dominant scoring display against a ruck less Carlton. The advantage of focusing on match ups are:
The comparative scoring boost with a POD.
The limited future games that player has to stuff it up.
The negative of focusing on match ups are the obvious
The match up fails due to the game not going as expected and your scoring suffers.
You have the player next week and he returns to scoring 70 (this would be the Silvagni risk, even against the Suns- remember his BE and price are irrelevant at this point of the season).
This week we'll try and find a name for each game which might be a bit left field, but because of the match give you a leg up, like Rowan Marshall last week.
Geelong V GWS
The big risk is Tom Hawkins 567 K AVG 76. GWS's backline looks fragile, and Marshall scored 92 and Dixon 85. Overall, GWS' defence has been solid recently with most high scores coming from opposition midfielders and defence (Tom Stewart and Cameron Guthrie).  GWS is Hawkins' best team at 80 and he could have a day out.  Isaac Smith is enjoying GMHBA with an AVG of 91 and only one score below 97 (61 against the Suns).
For the Giants, if they get held up in the backline than Perryman, Peatling (as an EME loop), Whitfield and Cumming could elevate their scoring.
Carlton V Suns
Jack Silvagni will be the flavour here and he might go big again, but just a word of warning. If Carlton brings in a ruckmen like McGovern than that should curtail his scoring, but on match ups, ruckmen against the Suns recently have scored: Gawn 109, Jackson 95, McInerney 97, English 87. So Silvagni at 537 K might be worth the risk. Remember there are three weeks to go and Silvagni might be rucking against the Nank and Mumford the next two weeks.
Carlton gives up truckloads of points: Steele 162, Marshall 139, Simpkin 125, Larkey 123, De Goey 120 and it doesn't matter if they are winning or losing. So, Miller (or Fiorini) as VC is the big ticket in this game.
Richmond v North
Richmond, because of not holding the ball through the middle of the ground, rarely have high scoring midfielders, but because they never tag and allow uncontested midfield ball: opposition midfielders and defenders get big numbers. Look at these scores against Richmond: Brayshaw 156, Cerra 138, Ryan 107, Danger 118, Guthrie 117, Stewart 104. An interesting tid-bit, the last forward to score over 100 against Richmond was Zorko 105, but the last player playing in the forward line was Elliott 100 in R17.  So, load up on Hall and Ziebell in defence, but a smokey would be Simpkin in midfield, but just to throw a left-fielder out there- last year's scoring dynamo Luke McDonald.
McDonald is 567 K and his last three weeks are 90, 85 and 88 and he looks a better scorer in the run home than Houston and Ridley.  With Richmond you are guessing, but North is not a great either end pressure team, therefore Short could go big.
Adelaide v Port
Port's scoring profile is remarkably consistent: contested ball with Wines, Amon, Boak and Drew going big and when they win Dixon and the odd forward elevating their scoring.  Port's defence is scoring poorly as they transition the ball so quickly in order to maintain their forward press game. This means Port's crumbing forward/mids might have a day out. One of Rozee, Butters and Duursma.
I favour Butters at 543 K after his 88 last week. He is an injury risk and could have a quiet game and many will go Silvagni at the price point.  His 119 in R2 against Essendon is what he can do.
Saints V Swans
The only name which screams out here is Steele as the Swans can be flaky with the contested ball, but Steele never is. The dominant players everyone already has in Mills, Lloyd, Dawson and Steele, and Marshall.  Of all the games this would be the game to avoid a POD, but if pressed, Zak Jones against his old side has upside, he had two low scores after injury but either side are 103, 124, 151 and 123.  At 671 K he is likely to score more than most under 700 K midfielders.
Hawks V Collingwood
Chad Wingard has burnt more fantasy coaches than I've burnt toast, but he looked incredible last week.  He was even okay the week before with 86, but his 147 was electrifying. The problem is he can score under 80 which he has done 7 times this year. But a switched on Chad is a 20 possession and 2 goal player.  There is nothing to add about Collingwood as most coaches have Grundy, De Goey, Crisp and maybe one or two of their first- and second-year players. If Collingwood win, I like Elliott. Apart from the late barnstorming Carlton game, in games where Collingwood play well and win and move the ball quick Elliott has scored 80-100, when they don't, he often scores 50. Not worth the risk for me, but an option for the risk desirous.
Bulldogs V Essendon
At least Ridley's tagging role on Papley was so bad he will never be asked to tag again.  Both of these sides are an open book when it comes to scoring, but the best POD is Dale 612 K FWD/DEF and with Essendon's fwd press game not being great there could be plenty of backline ball for either Dale, Williams or Daniel.  For Essendon, with Langford and Heppell out, then maybe Shiel at 616 K is getting back to prime fitness.  But, I think there are better games to get your match up POD's from.
Fremantle v Brisbane
My man Jarryd Lyons pumped a great score and Fremantle do concede midfield scores. Maybe this is Neale's week, but he looks banged up and I might jump on Zorko instead, but at 18% he is no POD, but he can score 140 plus.  The slightly lesser POD's would be Rich and McCluggage. For Fremantle, assuming Brisbane are going to move the ball quickly from the backline, if you listen to Chris Fagan, then Fremantle might have lots of scoring chains beginning from half back.  Apart from the obvious Brayshaw and Cerra, I like Luke Ryan who at 642 K is not cheap but in WA averages 87 and his last OS scores are 107, 85, 111 104, and 90.
Eagles V Melbourne
Normally this is when you load up on Eagles players as they return to WA after a shellacking. Oppostion midfielders score well against Melbourne as they often play one less at the contest: Macrae 138, Daniel, 128, Smith 125, Bont 123, Miller 135, Fiorini 119, Swallow 103.  I sadly am still stuck with Kelly who seems to have a holiday for at least one quarter every game. Gaff had been poor with Yeo and Kelly back until last week, but Kelly and Yeo were poor. It is Russian roulette with the Eagles midfield scoring, and Sheed has yo-yo'd his scoring, but at 667 K he is every chance to go 100 back home. With Melbourne playing an extra behind the ball and the Eagles likewise, this could allow Hurn and May to rack it up also.
Upshot: a disaster last week with Houston, McEvoy, Ridley and T.Kelly and therefore 2205 and slipping back to 2555.  This week will be looking to get one of those four off ground- not sure who, but one of Silvagni, McDonald, Butters or Ryan as I have to fix a FWD hole (hopefully Peatling scores 70 plus and I can remove Houston). Good Luck everyone.