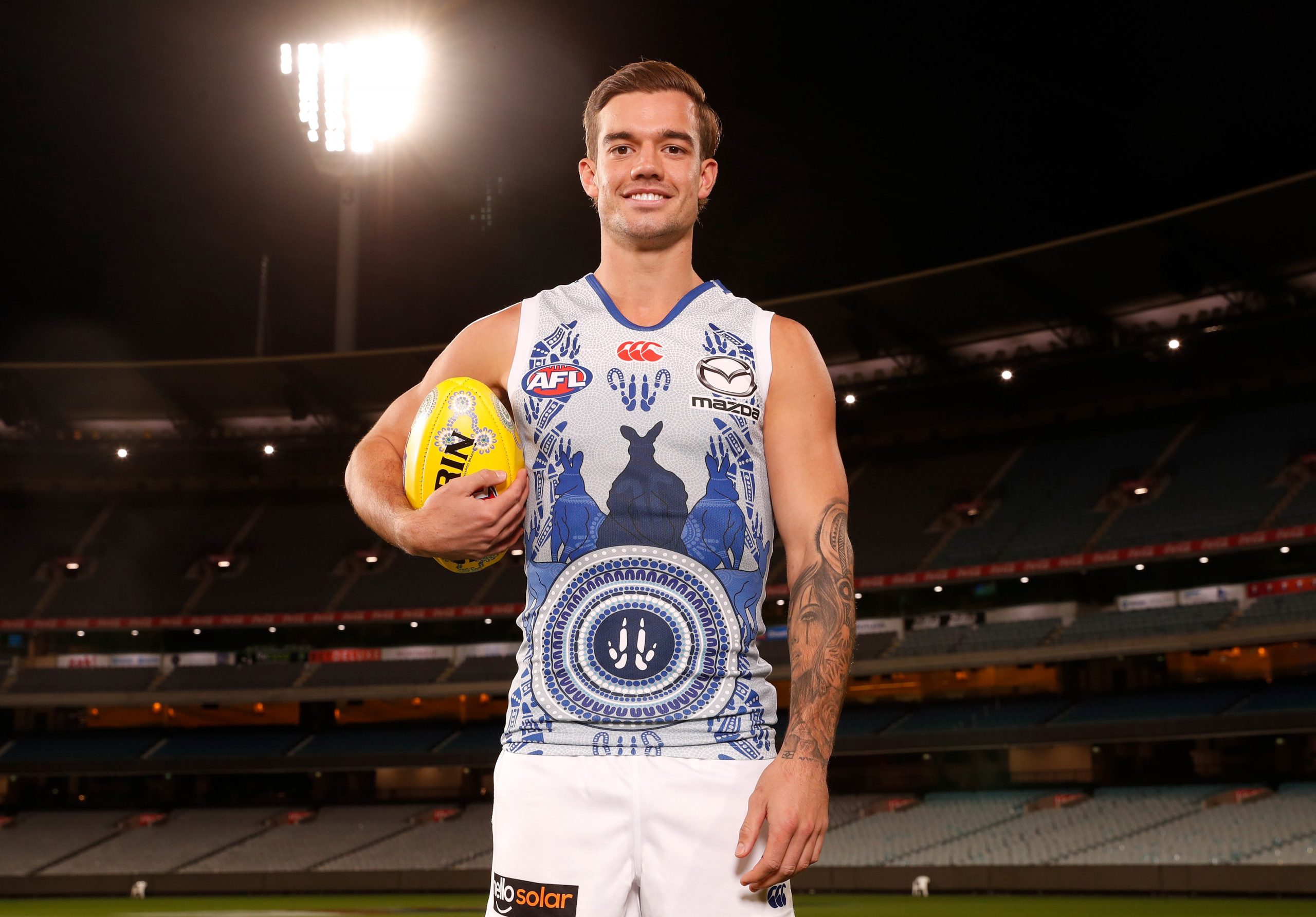 What a week in the AFL with the omission and injury carnage. If you are spared the carnage of not having Mills, J. Kelly, Darcy, Martin, and now potentially Neale than you are absolutely blessed. At this time of year most coaches are looking to go one up and one down. That is up to an uber premium and down to a 200 k and below bench warmer.  We've looked at the sub 600 K club over the last 2 weeks and this week across lines well focus on the one up and one down categories. Although, sadly for most coaches it might be a double sideways.
We're focusing on some POD's who are currently scoring well, because everyone who can buy Miller, Laird, Dangerfield, and Grundy already has.
DEFENDNERS
Just a quick shout out to my fantasy arch nemesis Ken Hinkley, please put Houston near the ball and not on the offside wing (even with Bonner back, Bergman and Amon are taking Houston's now old role. We're now hoping Duursma frees up Houston or you sell him).
The 4 POD's who are scoring well are Shannon Hurn, Zach Tuohy, Chris Mayne, and Bradley Hill. Hurn is 711 K, back at home against the Saints with a BE of 83 and 3.21 % ownership. The main reason most are scared off Hurn is his dodgy old man legs. He missed rounds 4-9 and has since gone post bye's 116, 99, 98 and 110. The Eagles have a nice run of the Saints, Collingwood, Melbourne, Fremantle and then Brisbane.  Hurn is the best Eagles backmen in a side which chips the ball around.
Touhy's role change to the wing has resulted in a ballooning to his scoring to the point where he seems at least as good as Stewart.  Tuohy is 656K with a BE of 69 and 2.46% ownership.  His previous problem of being an accountable half back is seemingly gone with his last 4 games being 108, 99, 104 and 86 with upcoming fixtures against Richmond, North and GWS.  His heat maps show a player playing both wings and gathering touches all over the ground, but mainly between the arcs.
Mayne is having a remarkable year on the half back flank and he has taken over as the main distributor off half back with Crisp's role into the midfield (at least Crisp did such a poor job on Walsh that he should return to a ball getter this week.) He takes chip marks and kicks the ball, which is fantasy friendly, although Port can play a forward pressure limiting the back chip mark game. Mayne is also 730 K but with 1.27 % ownership he is a legitimate POD (barring concussion).
Bradley Hill since moving to half back has had a renaissance in scoring, 110 last week and now with a BE of 45 and priced at 551 and 3.45 % ownership. You just get the feeling that a coach, maybe Simpson with Duggan will run with Hill, but if you have no cash and like risks than Hill is your man. The only defender bench warmer to consider is Durham at Essendon who is at 186 K and after a solid 49 is good at D7.
MIDFIELDERS
The top 5 midfielders over the last few weeks are the storied players in Steele, Walsh, Miller, Wines and Petracca and if you can afford them, then buy them.  Read last week's article on Guthrie, Adams and Oliver (but just watch team news as Adams spent some time off the ground for a neck and head assessment.).  For bench warmers only West at the Eagles is a downgrade option at 202 K and with a solid 76 (he could go the way of Edwards in a few weeks, but you are not playing him on ground anyway- already in 12.2% of teams.)
The three POD's scoring well I like for the run home are Fiorini, Amon and Simpkin. Fiorini with the injury to Greenwood has better job security and plays a combination of half back and wing which means he can get some cheap marks.  At 679 K and a BE of 74 and 0.74% ownership he is a leftfield buy, but he as 3 game average of 107.7 with games against Brisbane, Melbourne and Carlton.  Amon has moved from the pure wingman to also being in the centre as his 12 CBA's show. He is 743 K with a BE of 70 and 2.08 % ownership but a 3-game average of 123 and he plays Collingwood this week.  What surprised me last week was his tackling, he made ten tackles because he is around the stoppage contests. He looks a better option in the run home than Boak.
Lastly is Simpkin (Thomas really benefitted from Cunnington being out).  A 3-game average of 104 who I think benefits when Cunnington is in the team as the bull who takes the main midfield extractor. Simpkin stills cored 96 last week and plays Carlton, Geelong and Richmond.
RUCKS
Marshall's COVID drama makes him a buy next week or the week after. The cheap ruck downgrades to free up cash of Fullarton and Reeves are bench warmers. Many coaches who have Darcy will have him in the forward line, but for those sidewaysing him at R2 will probably risk Grundy who must have changed shirts with De Koning at half time because he was awesome in the first half, but lacklustre in the second. For more security, and he nearly ruined my season last year, which is why I am hesitant, you could go Goldstein who has a 3-game average of 95 and plays Carlton this week.
FORWARDS
There are no viable cheap options in the forward line, just cheap downgrade bench option (unless like on other lines a 170 K rookie named. Jeka is the only player on ground, but with a score of 14 he might be omitted.)
A shout out to Mr. Consistent Isaac Smith. He just keeps scoring 90's, with the odd score of 70 and the odd score over 100. He is 650 K and in 8.54% ownership and games against Richmond, North and GWS intimate he will continue (unless rested). I am on the lookout at the Richmond forwards because one of them surely moves into the midfield. Jack Graham's heat map in the 4th quarter was centre to forward half (when Dusty was off). He seems the most likely to score more midfield time and is 550K DPP with 5.9% ownership and a BE of 35. Risky as he like most Richmond players has a low ceiling, but he might be good for a few weeks run above 90.
Others to consider are Snelling 574 K (he goes well in Essendon wins and close games and has gone 97, 88 and 74. Although I like Graham more.) As mentioned earlier Tarryn Thomas benefitted with no Cunnington, but he is now 600 K with a BE of 51 and 1.31 % ownership. His heat map was as a midfielder (15 CBA's) against Essendon whilst the week before it was more on a wing (he still scored 88).
Upshot: rough week with Houston, and then Haynes getting smashed by Hayward.  2150 and ranked 2231. Looking to go two premiums with Marshall for Kelly being one and maybe getting Bianco off ground. Like most coaches our aim is to have no rookies on ground. Good luck. If you have multiple problems, I'd suggest keeping Mills and fielding Bianco or at least EME him and seeing how he goes.