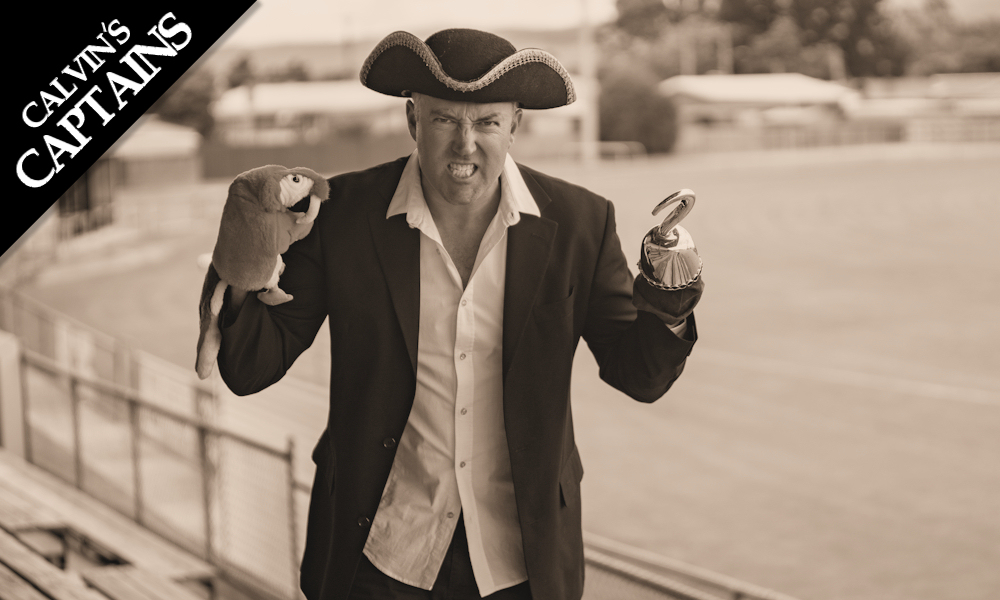 Welcome back you bloody awesome legends to another edition of Calvin's Captains.
Now, I know my form has been down but sit back and embrace this 1000+ word masterpiece of researched and watch these boys come home nice and string.
CALVIN'S TOP TEN
#1 – Zach Merrett v Adelaide
Friday @ Marvel Stadium
Coming off scores of 143 and 153, Merrett is flying and more importantly… tackling, claiming 15 over the last two weeks.
He even scored a career-high 173 against the Crows last year and prior to that he had 126. His form is nuts, only dropping under 110 once in his last six games.
Finally, the Crows are giving up points. Last week Lyons (133) and Zorko (97) were the best of the midfielders against Adelaide and before that from the midfielders, Walsh (123)… and then Jack Steele (133), Crouch (121) and Dunstan (111) all cashed in.
Small flag: At Marvel this year he has averaged 103 (4gms) and elsewhere he has averaged 119 (11gms) – flag ignored.
#2 – Jack Steele v Brisbane
Saturday night @ TBC
The man is a monster. Coming off a round-high 157 last week, he sits at #1 based on form and has averaged 135 in his last four this year.
Against the Lions last year, Steele even posted a huge 134 and just ticks all the boxes for his lucky owners here.
What a STAR!
#3 – Ollie Wines v Melbourne
Thursday @ Adelaide Oval
His 151 last week was his second 150 in the last three rounds.
Add to that, he meets the Demons who rank as the third easiest team to score against for midfielders over the last five weeks and hits them with some nasty form.
In his last seven against Melbourne he has scored 100+ five times and is rolling along at the moment like never before.
#4 – Darcy Parish v Adelaide
Friday @ Marvel Stadium
Parish has never scored a ton against the Crows but that changes this week. Coming off 143 and 115 in his last two games, Parish has now hit over 130 in five of his last ten games.
At Marvel, he thrives with score of 144, 131 and 117 coming in his last three since he moved into the guts.
#5 – Aaron Hall v West Coast
Monday @ Optus Stadium
134 last week and 13 marks is what Hall loves to do. The way the Roos chipped it around was amazing and Hall was cashing in.
West Coast have given up the most points to defenders over the last five weeks and this is how. Last week Dawson (98) and Lloyd (90) took just 12 marks between them against the Eagles but before that, Houli (127) and Short (122) combined for a massive 30 marks. Did you hear that? 30 MARKS!
#6 – Tom Mitchell v Fremantle
Saturday arvo @ UTAS Stadium
The pig has already scored 120 on the Dockers this year and even had 111, 160 and 130 before that. Back in Launceston, the Pig runs wild where he has scored 134, 84 and 100 this year. Although that's not "wild", prior to that it has been. Basically, the pig loves the place and lets just leave it at that.
Mitchell scored 118 last week and has now averaged 127 in his last four.
A tag from Serong here is the only concern, which isn't a concern in my pirate notes.
#7 – Brodie Grundy v Richmond
Sunday arvo @ the MCG
Since returning from his neck injury, Grundy has scored 99 and 118.
Richmond don't have a ruck at the moment and Grundy should have a big day here against Chol. Last week against Richmond, Burgess (88) had a season-high score and before that Ryder had 89.
#8 – Jarryd Lyons v St Kilda
Saturday night @ TBC
The man is awesome! Coming off 133 last week, Lyons has now averaged 128 in his last three.
His history here isn't even that great as he has only hit 100+ once in a career eight games against the Saints, but it's his form that gets him over the line here.
#9 – Josh Kelly v Gold Coast
Sunday @ MARS Stadium
In his last four games against the Suns, Kelly has averaged a super-impressive 137.
He has been in great form as well scoring 114 last week but he's not hitting the 120+ scores we'd like. In fact, he has only gone over 115 twice this year. However, when he does he goes big and could do that in this juicy match-up.
#10 – Tim Taranto v Gold Coast
Sunday @ MARS Stadium
Coming off 115, my mate "Tom" Taranto is still getting the job done. He scored 125 against the Suns last year and is always a super option especially against the team that gives up the most points to midfielders this year.
#11 – Touk Miller v GWS
Sunday @ MARS Stadium
Number 11? Are you crazy Cal?
Ok… his form has been great with previous scores of 141, 112, 122, 130 and 160.
But… against the Giants he struggles and has never hit 100 against them in a career six games. This is a flag, but Touk has been so good this year you can ignore it… but I'm just letting you know there is a small danger with the great man this week. I wouldn't dare take this guy out of the top-list, that's why he is squeezed in at the bottom.
WHY NOT THESE BLOKES?
Sam Walsh – O'Connor missed last week with 'minor' hamstring tightness and could return for this one.
Jack Macrae – 0x115+ scores in his last four games. He hasn't been hitting the numbers that he was earlier this year. Sydney are his worst team to score against and only had 85 against them last year.
Max Gawn – Last two scores of 96 and 97, and Lycett can be tough as.
Dayne Zorko – From his 6 disposals last week, Zorko had 67pts with a quarter to go. That's nuts. 101 and 120 are his last two on the Saints and could explode.
Lachie Whitfield – Should be in my top ten (11) as he had 149 on the Suns last year and 118, 74 and 120 before that.
Oliver and Petracca – No one scores against the Power. Touk (122) and Mills (111) are the only two, to score over 110 against them in the last four rounds.
Rory Laird – Geelong had 5×100+ scores on the Bombers last week but Laird isn't turning his scores into "captain scores" only hitting 120+ three times this year.
Jordan De Goey – The GOAT nearly made the list (sort of), will ton-up again here against a team who even gave the Suns 5×100+ scores.
Patrick Dangerfield – 149 was super impressive, but if you have ever captained him before, then you know why the answer is no. VC option only if you want to chase a ceiling.