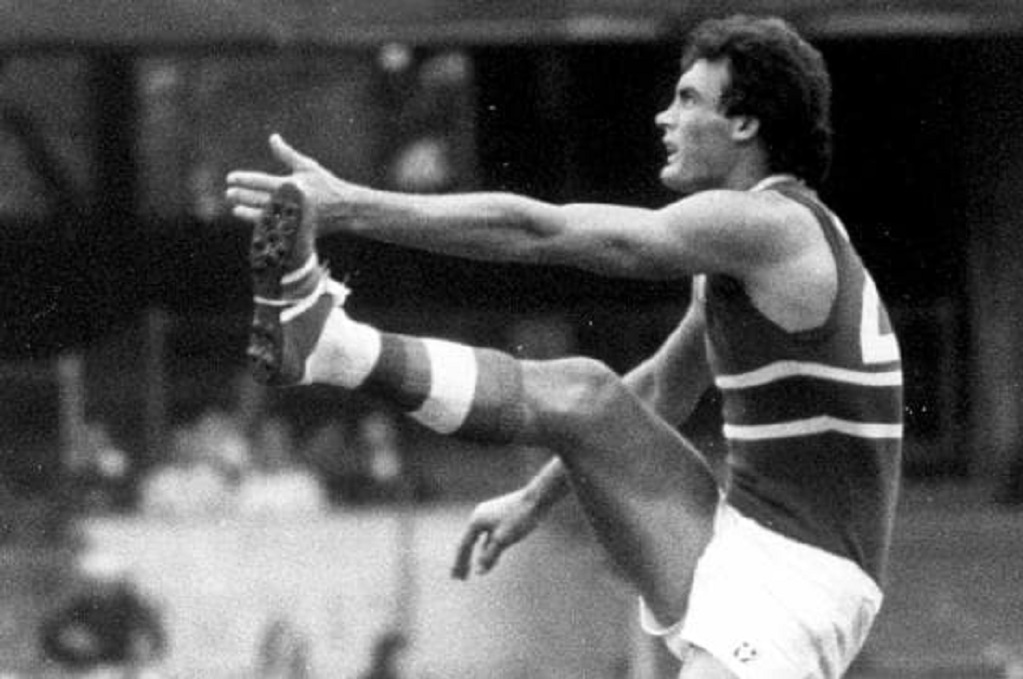 For many of us, AFL football wouldn't be the same without fantasy footy. Yet believe it or not, there was a time when fans didn't spend hours obsessing over player stats, role changes and the like, in pursuit of fantasy glory in whatever their preferred format might be.
However, just because fantasy footy didn't exist, doesn't mean we can't take a look back in time to see how some of the players from the past, would of performed in fantasy football if it did exist when they took to the field.
In each week of the 2021 season, we'll delve into historical statistics to find a player of the past who would've excelled from a fantasy perspective in the corresponding round of football, and that player will be named our Fantasy Flashback 'Player of the Round'.
Prior to South Melbourne relocating to Sydney in 1982, the VFL played a number of games at the SCG to promote the game in NSW, and in Round 5 of the 1980 season Footscray and North Melbourne made the trip north. The Doggies may as well have stayed in Melbourne that day as the Kangaroos absolutely belted them to the tune of 122 points.
Our Player of the Round and North Melbourne's best player on the day was ironically former Footscray Captain and six time best and fairest winner Gary Dempsey, who racked up 19 kicks, 14 handballs, 15 marks and 42 hit outs to earn himself three Brownlow votes and what would have been a fantasy football score of 171 points.
One of the best ruckmen of his era, Dempsey would have been a much sought-after player had fantasy footy existed in his playing days. As is to be expected, Dempsey's first two seasons didn't produce much from a fantasy perspective, averaging just 37 in his debut season and 49.4 in his second. In his third year of senior football, Dempsey played just the two games because of injury, however, in those two games he showed signs of things to come with scores of 91 and 76.
In 1970, Dempsey claimed the first of six Charlie Sutton Medals as Footscray's best and fairest player and would have averaged a pretty solid 84.4 fantasy points. The following season would have seen his average rise to 94.4, followed by an average of 97.7 in 1972, before producing what would have been his best fantasy season of 116 in 1973.
Fantasy coaches would have been jumping off in droves the following year as Dempsey's fantasy average would have fallen to a very lacklustre 69.6 in 1974, although they would have been back on the following season as his average would have bounced back up to 86.2.
In his final two years at the Bulldogs, Dempsey would have averaged 97 and 98.2 fantasy points, before moving to North Melbourne, where he would have produced fantasy season averages of 106.7, 97.9, 106.6, 103 and 92.1 in his final full season of VFL football in 1983. The following year, Dempsey managed just the five games and retired at the end of the season having played 329 games and kicking 144 goals.
A member of both Footscray and North Melbourne's Teams of the Century, Gary Dempsey would have also been a fantasy gun had fantasy footy existed in his playing days. Three 100 plus seasons, another six in the 90s and two in the mid-80s, would have made him an elite fantasy ruckman for over a decade, and those numbers would have been even higher had tackles been counted during his playing days.
Perhaps the only knock on Dempsey from a fantasy outlook was the amount of free kicks he gave away throughout his career. Over his 329 games he gave away an average of 2.3 free kicks, or 6.9 points per game. Add tackles and subtract frees against, and Dempsey could have been in the realms of Grundy and Gawn as a fantasy ruckman – and there's not much more of a wrap you can give a player who ran around about 40 years before fantasy footy existed.