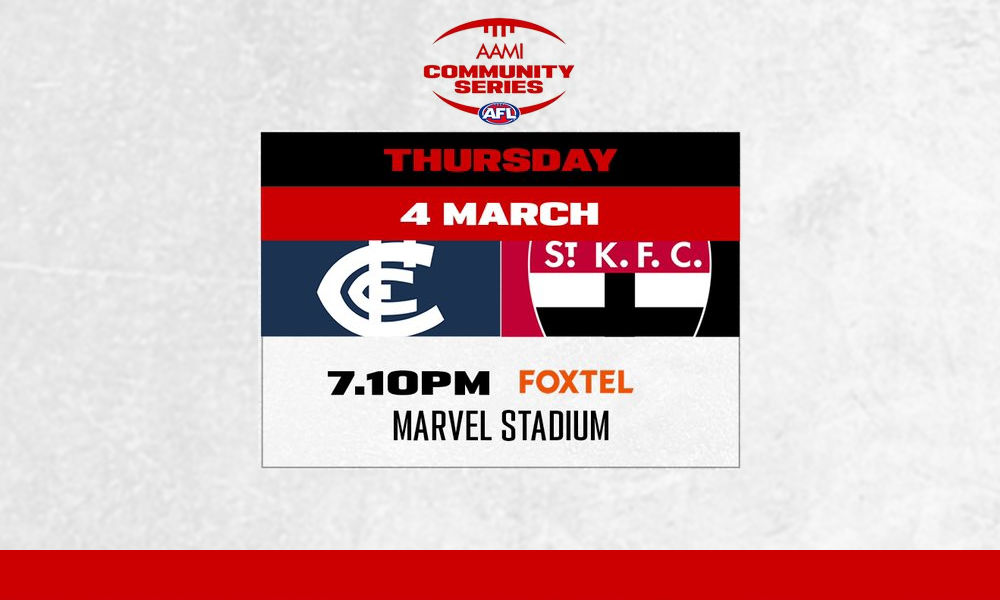 It's only a practice match, but its as close to a dress rehearsal as we have ever had given the nature of the post Covid pre season structure. Style of play, not only between these teams, but over the course of the weekend will be an interesting tool in order to predict who does or doesn't benefit from potential game style changes.
Final CBA's – Cripps 25, Walsh 24, Dow 18, and Williams 16. Steele 23, Ross 21, Crouch 19, and Gresham 16. #SuperCoach #AFLFantasy #AAMISeries

— Fantasy Freako (@FantasyFreako) March 4, 2021
Who's missing: Curnow, Casboult, McGovern, Betts, Marchbank, Newman, De Koning
Patrick Cripps (MID, $718,000)
To be honest, Bodacious looked more like a wounded bull than a beast ready to launch into round one. He obviously spent a lot of time forward, but he has to do that if he is going to play over 90% time on ground as he did. To the Saints credit, they went out of their way to curb his influence and they did a good job of it, holding him to zero kicks in the first half. He ended up with 57 points… He is better than that and I am confident he will open the season vs the Tigers in far better fashion as they won't put that kind of time into him.
Zac Williams (DEF, $626,000)
The star recruit had a great first half, splitting him time between the midfield and the forward line where he was a constant goal threat, eventually scoring over 50 at the long break. He slowed down, ending the game on 80 from 72% TOG but he remains a great pick… Providing he isn't suspended for a high bump on Hunter Clark.
Sam Walsh (MID, $739,000)
The young star had it on a string, eventually collecting 25 touches and scoring 82. All we needed to see from Sam was midfield time and we saw enough of it with 24 CBAs to confirm he is a great selection.
Paddy Dow (FWD/MID, $323,000)
Maybe the fame from his debut hit went to his head. He had a rock star role with 18 CBAs, the third most for the Blues but he only managed to convert the opportunity to 51 points… $170K rookies that don't record a CBA and limp to 50. He did a few good things, like pressure acts and decent metres gained but he is making life difficult.
Sam Docherty (DEF, $676,000)
A solid hit out by the co captain with 27 touches and 84 points. Given the game style, his uncontested marks weren't there, taking just four. He will take more than that against the Tigers in round one but it looks a far stretch to ever be able to compete with his career best average given the more attacking style they are deploying off half back.
Marc Pittonet (RUC, $522,000)
Mr Worldwide! what a beast out there! He had 37 hit outs and two goals for 99. Maybe consider him as for a late bench spot in draft.
Draft watch: Marc Murphy, Lachie Fogarty, Zac Fisher
Who's missing: Paddy Ryder,  Rowan Marshall, Zac Jones, Jake Carlisle, Dan Hannebery
Jack Steele (MID, $867,000)
If you are considering the Saint star, his performance was more than enough to lock him in. He scored 109 from 80% game time and even had a couple of patches of piggery +6s which is a positive sign.
Jack Higgins (FWD, $563,000)
The hard working goal sneak looked right at home on debut for the Saints and certainly confirmed his value as a draft slider. Even at his awkward price, the ball magnet Pig as a junior has some classic coaches thinking about the undeniable upside he presents.
Thomas Highmore (DEF, $182,000)
The mature ager was give a chance to show his worth once Carlisle went down. Although he didn't set the world on fire with 37 from 57% game time, he also didn't look out of place and according to Brett Ratten, he is in the mix depending on how they structure up to cover their depleted backline. Keep in mind for a spot on the bench if selected.
Jimmy Webster (DEF, $316,000)
After a couple of years ruined by injury, bargain hunters rightfully had a look at Webster who has proven to be a capable scorer in the past. Although he also didn't set the world on fire, his job security is increasing with ever injury and he worked his way into the game, eventually scoring 66 from 16 touches and 86% game time. He is worth consideration.
Hunter Clark (DEF, $603,000)
The talented defender did enough to remain part of your plans if you had him earmarked for a starting spot. He recovered from a decent head knock to score 70 from 68% game time. More of a draft candidate for me.
Brad Hill (MID, $557,000)
The running machine looked a lot more settled than last year and his possession count and score reflected that with 25 and 19 respectively. He is a bench option for draft.
Draft watch: Jack Sinclair, Jack Lonie, Seb Ross