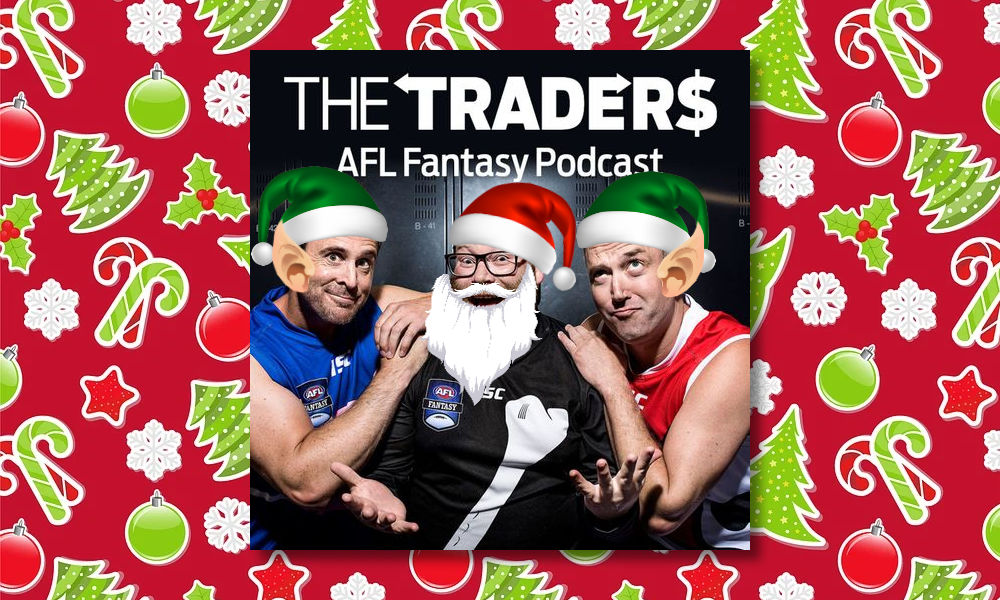 The greatest Christmas present ever recieved by Fantasy coaches was the early opening of the game and The Traders are super-excited. They chat through their first picks for Fantasy Classic, catch up with Selby the Fantasy GOAT, run through new features of the game, hear about Keeper Leagues with Heff from the Keeper League Podcast and answer your questions in a fun Christmas Special.

Episode guide
2:00 – First picks in Fantasy Classic.
3:30 – Bargain selections to keep an eye on,
9:00 – The Treloar Effect.
11:10 – Who are some rookies to place in your team at this early stage.
14:00 – Selby Lee-Steere, the 2017/18 Fantasy Classic champion joins the boys.
16:30 – What were some of Selby's takeaways from 2020 as he plans for next season.
22:40 – New features of Fantasy Draft are discussed.
31:00 – Heff from the Keeper League Podcast helps Calvin understand the new keeper league feature.
37:30 – Tips for starting a keeper league.
40:30 – Questions from social media – follow @AFLFantasy on Twitter and like the Official AFL Fantasy facebook page.
48:20 – Some notes from the 2021 fixture.
Find the podcast