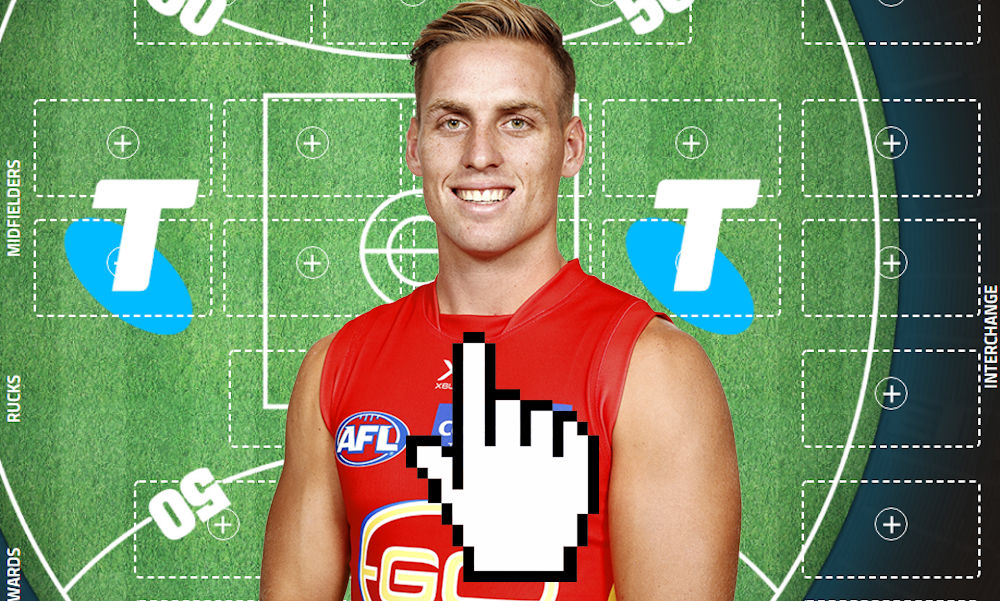 We are around a week until the full lockout at 7:50pm AEDT on Friday 20th March. Plenty of info has been gathered. Make sure you're across it all. Plenty to check out through the site from the Deck of DT to all of the Marsh Series reviews and stats. There is plenty to come as well! Don't miss the podcasts.
Chat with Jon Harmey (2019 runner up)
Traders v Journos Draft
MARSH3 review
All prices can be found by clicking here. Below is how initial prices have been calculated.
$13,000,000 salary cap is projected.
Players are priced based on their output last season. eg. 2019 average x magic number (approx 7418 for 2020).
Players who missed a full season receive a discount of 30% on their 2018 average.
Players who have missed two or more seasons received a discount of 35% on their last available average.
Players playing less than 10 games receive a 3% discount on each game under 10. eg. Play 5 games in 2016, then they receive a 15% discount. This is applied to the higher of their season average from the last two years.
Don't forget to read the targets by Pete from aflratings.com.au on each club where you can also listen to the podcasts. Click here to access the articles. If you wish to continue using DT Live's Drawing Board, click here to access Chad's masterpiece.
JOIN OUR OPEN LEAGUE: S52TZ49Y
Most selected as at 12/3/20
| | Player | Club | Position | Price | Ownership |
| --- | --- | --- | --- | --- | --- |
| 1 | Marlion Pickett | RIC | MID | 170000 | 59% |
| 2 | Matthew Rowell | GCS | MID | 270000 | 57% |
| 3 | Brodie Grundy | COL | RUC | 906000 | 54% |
| 4 | Tom Mitchell | HAW | MID | 671000 | 51% |
| 5 | Lachie Whitfield | GWS | MID/FWD | 844000 | 50% |
| 6 | Max King | STK | FWD | 170000 | 47% |
| 7 | Sam Docherty | CAR | DEF | 563000 | 47% |
| 8 | Izak Rankine | GCS | FWD | 170000 | 44% |
| 9 | Darcy Cameron | COL | RUC/FWD | 170000 | 41% |
| 10 | Dylan Roberton | STK | DEF | 327000 | 39% |
| 11 | Dan Houston | PTA | DEF/MID | 596000 | 39% |
| 12 | Dustin Martin | RIC | MID/FWD | 721000 | 36% |
| 13 | Brandon Starcevich | BRL | DEF/MID | 189000 | 33% |
| 14 | Ned McHenry | ADE | MID | 170000 | 31% |
| 15 | Jack Macrae | WBD | MID | 858000 | 30% |
| 16 | Andrew Brayshaw | FRE | MID/FWD | 516000 | 30% |
| 17 | Stephen Coniglio | GWS | MID | 769000 | 27% |
| 18 | Hayden Young | FRE | DEF | 258000 | 27% |
| 19 | Noah Anderson | GCS | MID | 268000 | 25% |
| 20 | Will Gould | SYD | DEF | 220000 | 25% |
| 21 | Jake Lloyd | SYD | DEF | 795000 | 25% |
| 22 | Hugh Goddard | CAR | DEF | 170000 | 23% |
| 23 | Sam Jacobs | GWS | RUC | 514000 | 23% |
| 24 | Patrick Cripps | CAR | MID | 753000 | 20% |
| 25 | Lachie Neale | BRL | MID | 777000 | 20% |
| 26 | Hugh Greenwood | GCS | MID/FWD | 581000 | 18% |
| 27 | Lachlan Ash | GWS | DEF/MID | 264000 | 18% |
| 28 | Connor Budarick | GCS | MID/FWD | 170000 | 18% |
| 29 | Jack Bytel | STK | MID | 170000 | 17% |
| 30 | Jacob Townsend | ESS | FWD | 266000 | 17% |