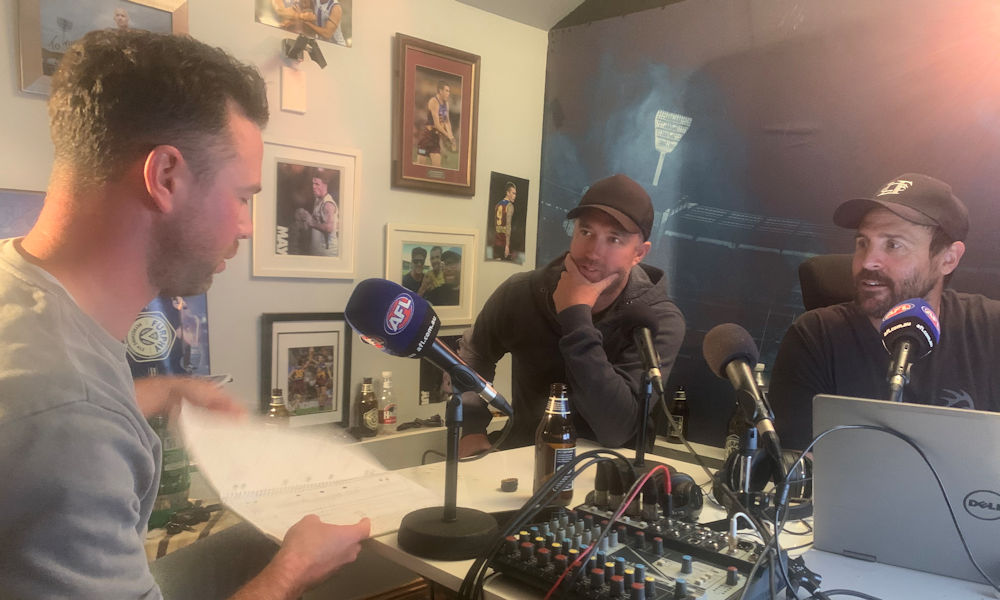 In 2019, Jon Harmey was in cracking AFL Fantasy form. Backing up from the No.6 hat he won in 2017, the Essendon supporter took his team Hirdy's Heroes to the top of the overall rankings after the byes and sat there until round 23. Well, at least until the start of the final round as in some amazing scenes, Craig Wegener overtook Harmey's team to be crowned the 2019 champion.
Click here to read The Examiner article on Jon's season.
Episode guide
1:00 – Harmey relives his previous results and how last year played out and that it wasn't much fun being at the top.
5:15 – What does a good coach do in the pre-season?
8:00 – Hunting value.
12:00 – Harmey has some concern over the rookies.
17:45 – What is the take on the rucks?
26:40 – Does ownership dictate selections?
28:15 – Questions from social media – follow @AFLFantasy on Twitter and like the Official AFL Fantasy facebook page.
29:50 – Is Petracca an option? Harmey gives his take on mid-priced forwards.
33:20 – Dan Houston or Brodie Smith?
37:00 – Harmey considers not touching any of the big Bulldogs.
42:10 – Put a line through Jeremy Howe.
44:50 – Pick one between Hugh Greenwood and Christian Petracca.
46:30 – What advice does Harmey have for lockout week?
Find the podcast