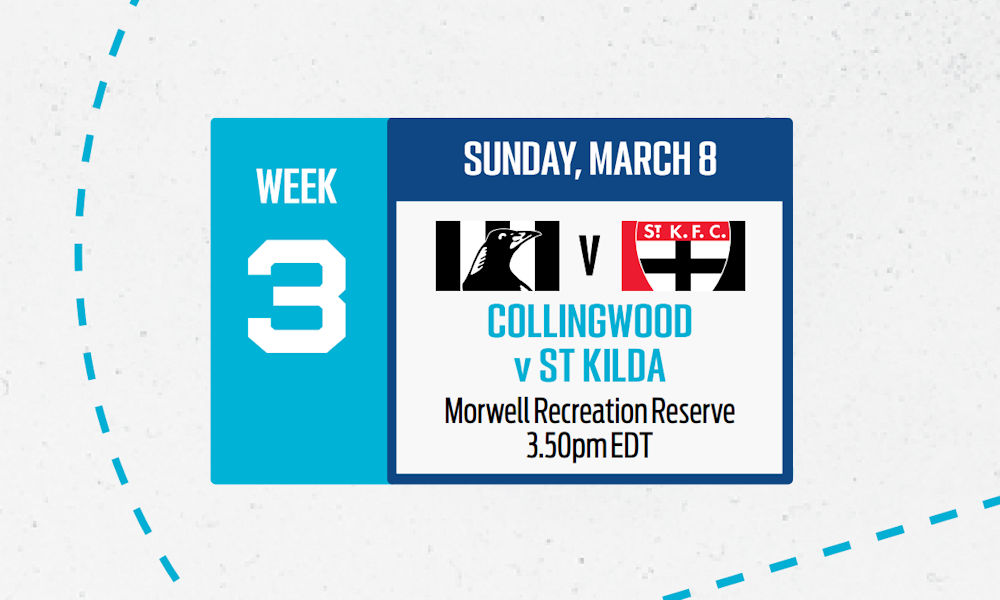 With plenty of relevant names in this hit out, it was good to see a couple of strong squads named in what ended up being a nice close encounter. Although Seb Ross (MID, $700,000) was missing for the Saints, it was the Pies midfield that demanded the most attention with a preview to what the Pies will look like without superstar Adam Treloar (MID, $839,000) who will be missing for at least the first one to two weeks.
Team as named
B: J.Crisp 25 J.Roughead 23 J.Howe 38
HB: B.Maynard 37 D.Moore 30 J.Noble 9
C: C.Mayne 16 S.Pendlebury 10 W.Hoskin-Elliott 32
HF: S.Sidebottom 22 B.Mihocek 41 J.Stephenson 1
F: J.Elliott 5 M.Cox 46 J.De Goey 2
Foll: B.Grundy 4 T.Adams – C 13 R.Wills 33
I/C: J.Madgen 44 J.Daicos 26 T.Phillips 21 C.Brown 17 T.Brown 6 J.Thomas 24 M.Keane 47 D.Cameron 14 B.Sier 36 J.Rantall 35 N.Murphy 28 I.Quaynor 3
Jeremy Howe (DEF, $515,000)
The high flying Pie continued his awesome form from the Finals last year where he scored 114 and 107 respectively before pumping out a game high 127 in his only Marsh game for the pre season. The Pies defensive structure freed Howe up nicely and they used his clean hands at every opportunity, eventually finishing with 25 possessions, six tackles and 11 marks. He also took four kick ins… Playing on for, well +12.
Jack Crisp (DEF, $725,000)
Backed up his triple figure Marsh one with another handy outing. This time Crisp played a regulation game time with 87% on his way to 106 to make it back to back tons in the lead up to a round one match up with the Dogs. In fact it is three in a row after pumping out 126 in last years preliminary final. Now with Treloar and Adams likely missing to start the season, he will likely shoulder a heavy midfield workload.
Josh Daicos (MID, $431,000)
It's a pity he doesn't have the old mans forward status after an outstanding game with plenty of time running through the middle. He finished the game with well rounded numbers, collecting 22 possessions, taking nine marks, laying two tackles and finishing it off nicely with a goal for 100.
Other notes
Taylor Adams (MID, $706,000) got off to a great start in his audition for many teams following Treloar's injury last week. He has 50 from 55% game time before pulling up sore following a push in his back, effectively ending his day and the temptation to select him. The Ruck Pig Brodie Grundy (RUC, $906,000) rolled the legs over, especially early, barley working up a sweat on his way to 34 hit outs and 77 while the evergreen skipper Scott Pendlebury (MID, $769,000) pumped out 53 in just 36% game time before pulling stumps on a short but dominant outing. With slim picking in the rookie department, Jack Madgen (DEF, $288,000) has put his hand up for selection with a servicable 66 from 19 touches and five marks in a high possession defence.
Collingwood @AFLFantasy Grades 2:
Pendlebury ?, ?
Sidebottom ??, ?
Adams ?, ?, ??‍♂️
Phillips ?
Wills ?, ??
De Goey ??, ?
Elliott ✅?
Grundy #️⃣1️⃣?, ?‍♂️
Cox #️⃣2️⃣?
Crisp ?, ?
Noble ?, ?
Howe ?, ?
Mayne ?, ?‍?
Moore ?
Daicos ⛓, ?, 2️⃣2️⃣❓

— Tbetta (@Tbetta9) March 8, 2020
Team as named
B: C.Wilkie 44 D.Howard 20 J.Geary – C 14
HB: H.Clark 11 D.Roberton 17 B.Long 21
C: J.Billings 15 L.Dunstan 7 B.Hill 8
HF: J.Lonie 13 J.Sinclair 35 D.Butler 16
F: M.King 12 T.Membrey 28 R.Marshall 19
Foll: P.Ryder 18 J.Steele 9 J.Gresham 4
I/C: N.Coffield 1 Z.Jones 3 S.Ross 6 D.Hannebery 10 B.Paton 33 D.Kent 25 J.Marsh 43 N.Hind 40 S.Savage 5 E.Phillips 30 J.Battle 26 R.Abbott 27
Ben Long (FWD, $392,000)
The fourth year Saint has thrown his hat in the mid priced forward ring after playing a nice little role off half back for the Saints. For a guy priced basically at 50, it's hard to see his value go anywhere but up after racking up 24 possessions and seven marks for 89. He did his job security in that position no harm after going at 87%.
Brad Hill (MID, $658,000)
Had a great debut for the Saints with 120 from 28 possessions, five marks and six tackles. Although I still wouldn't consider him in Classic, I would select him with more confidence as a Draft slider after watching him in new colours.
Hunter Clark (DEF, $574,000)
Unfortunately the young Saint hasn't quite done what many of us hoped this pre season in order to force his way into our starting squads. Although we have seen dash off half back and a number of opportunities through the midfield, his numbers again were short of eye catching after recording 23 possessions and 70 from 79% game time.
Other notes
Jack Steele (MID, $712,000) remains an interesting unique option after typically tackling his way to an impressive score with 11 and 113. The only other interesting new was the even split of ruck duties between Paddy Ryder (RUC/FWD, $521,000) and Rowan Marshall (RUC, $736,000) who had 20 and 18 hit outs for scores of 56 and 54 respectively all but ruling Marshall out of contention and sliding further in Draft rankings. Although we are stressing about rookie availability, at least big Max King (FWD, $170,000) will be a slow burn on the bench for us after kicking one goal for 46. We also got a look at Dylan Roberton (DEF, $327,000) who reaffirmed his lock status with nine marks and 70 point while looking right at home.
St Kilda @AFLFantasy Grades 2:
Steele ?, ?
Billings ?, ?
Hill ?, ?
Hannebery ⏱, ??
Dunstan ?, ?
Jones ?/?
Marshall ??, ?
Ryder ??, ?
King ?, ?
Battle ?, ⏱, ❌2️⃣2️⃣
Roberton ?, ?, ?
Clark ??, ?
Long ?, ⚡️, ?
Coffield ?

— Tbetta (@Tbetta9) March 8, 2020