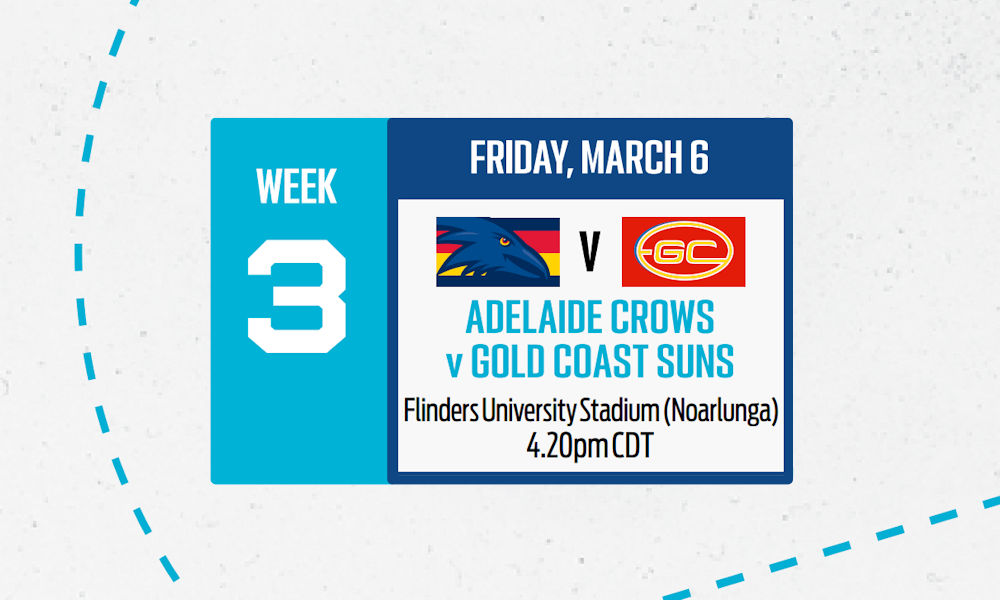 She's always a tough ask, getting myself to write a Friday night game review. But honestly, I've watched this one and have plenty of info to pass on to the people. At the end of the day, I am the people's prince.
Who Impressed:
Brodie Smith (DEF, $646,000) tops the list. He was outstanding all game. He finished the day with 124 and played the wing role to perfection. Fischer McAsey (DEF, $260,000) won't be a great scorer but is locked in the Crows' best-22. He scored 55.
I hate to say to, but Darcy MacPherson (MID/FWD, $648,000) was great once again, backing up his brilliant game last week against the Cats. He scored 117 and could be, I said could be, a top 8 forward at this rate. Maybe even, a top 6 forward in Roy's rolling-22, but hey I'm not stepping on toes here.
Will Brodie (MID, $612,000) proved why a few are interested (shhh) in him as a unique option and scored 104. He is sitting with 0% ownership, he's priced at an average of 88 and after today, he has proven he's much better than that.
Their rookies in Matt Rowell (MID, $270,000) and Noah Anderson (MID, $268,000) basically played less than half a game for their 50 and 30 respectively. Lock and load for job security and their ability to score a few along the way.
Jack Lukosius (DEF/FWD, $388,000) is another mid-pricer to consider after his first half of 59 from 7 marks. He finished the day with 85 and is clear value… for the brave, and a Draft sleeper.
Over the last week there has been some talking around Lachie Weller (DEF. $612,000) and not because he is up there with the best looking man in the game. He scored 89 as a pure midfielder and looked awesome early.
Ben Davis (FWD, $170,000) looks a likely started for the Crows as well. He scored 45 but looked ok at times. Played 81% game time which is a huge tick.
Who didn't impress?
Chayce Jones (FWD, $318,000) had his time on ball, and up forward and struggled against the Suns. Yep he's best-22 with a MID role, but man, he struggled for his 32 from 79% time of ground, their worst scorer today.
It was weird, as he sat in my team before this game but Hugh Greenwood (MID/FWD, $581,000) was great early and then went missing. He got 4pts on the board in the first 5 seconds and looked very busy early. I mean very busy. I didn't then see him for ages…. He had 33pts at the half and finished the day with 66 (79% TOG), a long way off his Marsh one effort.
Coming into this game it was a toss up between Wayne Milera (DEF/MID, $570,000) and Hunter Clark and after this, Hunter gets the tick. Milera is my boy and I love the man, but his 55 from 84% wasn't overly convincing.
She's a cruel world, but at the end of the day I expect more than 84 from Reilly O'Brien (RUC, $709,000) who was against Zac Smith (who scored 103). Sure… he'll be fine, but owners would have wanted kore than this as their R2.
Out of Favour?
It's hard to say, but with teams playing 26 players, the following didn't hit the field in the first half or at even at all during the game. In brackets is their score (if they hit then field). If you see a zero there… be worried, they're probably not in the best-22.
CROWS: Butts (0), Himmelberg (0), Hamill (0), Poholke (0)
SUNS: McLennan (8), Sharp (60), Murdoch (46), Budarick (27)
A few 'hopeful' names there that appear to be just out of the loop. From those outsiders, though is was Jeremy Sharp (MID, $218,000) who took the chocolates with 40pts in the third term. He really threw his name in the ring after his blistering effort. He ended the day with 60 from 46% time on ground.
Team as named
B: J.Kelly 8 D.Talia 12 R.Laird 29
HB: L.Brown 16 F.McAsey 35 W.Milera 30
C: P.Seedsman 11 B.Crouch 2 R.Atkins 21
HF: T.Lynch 27 T.Walker 13 B.Davis 40
F: T.Stengle 18 D.Fogarty 32 L.Murphy 4
Foll: R.O'Brien 43 M.Crouch 5 R.Sloane – C 9
I/C: C.Jones 1 B.Gibbs 6 M.Poholke 10 W.Hamill 17 B.Crocker 20 B.Smith 33 E.Himmelberg 34 J.Butts 41
Emerg: D.Mackay 14 K.Hartigan 15 B.Frampton 22 S.McAdam 23
Adelaide @AFLFantasy Grades 2:
B Crouch ?
M Crouch ?
Sloane ✅?
Smith ?, ?, ?
Atkins ?, ?
Seedsman ?, ?
Milera ?, ?
Gibbs ?, ??
Laird ?, ?
O'Brien#️⃣1️⃣?, ?,?
Walker #️⃣2️⃣?
McAsey ?, ?, 2️⃣2️⃣❓
Davis ??‍♂️
Jones ?, ?,?
Lynch ?, ⛓
Poholke ?

— Tbetta (@Tbetta9) March 6, 2020
Team as named
B: J.Dawson 45 C.Graham 46 J.Lukosius 13
HB: J.Bowes 3 S.Collins 25 B.Fiorini 8
C: B.Ellis 4 H.Greenwood 21 N.Anderson 15
HF: A.Sexton 6 S.Day 12 B.Ainsworth 9
F: D.Swallow – C 24 P.Wright 30 D.MacPherson 44
Foll: Z.Smith 32 T.Miller 11 L.Weller 14
I/C: W.Brodie 7 C.Budarick 35 N.Holman 39 J.Joyce 38 J.McLennan 43 J.Murdoch 31 M.Rowell 18 J.Sharp 37
Gold Coast @AFLFantasy Grades 2:
Swallow ?
Miller ??‍♂️
Brodie ?, ?
Weller ?, ?
MacPherson ?, ⛓, ?
Ainsworth ?, ⛓
Ellis ?, ?
Greenwood ?, ?
Rowell ?, ?, ?
Anderson ?, ?
Smith #️⃣1️⃣?, ❌2️⃣2️⃣
Day #️⃣2️⃣?
Fiorini ?
Lukosius ?, ?
Wright ?
Budarick ?, ?
Sharp ?

— Tbetta (@Tbetta9) March 6, 2020