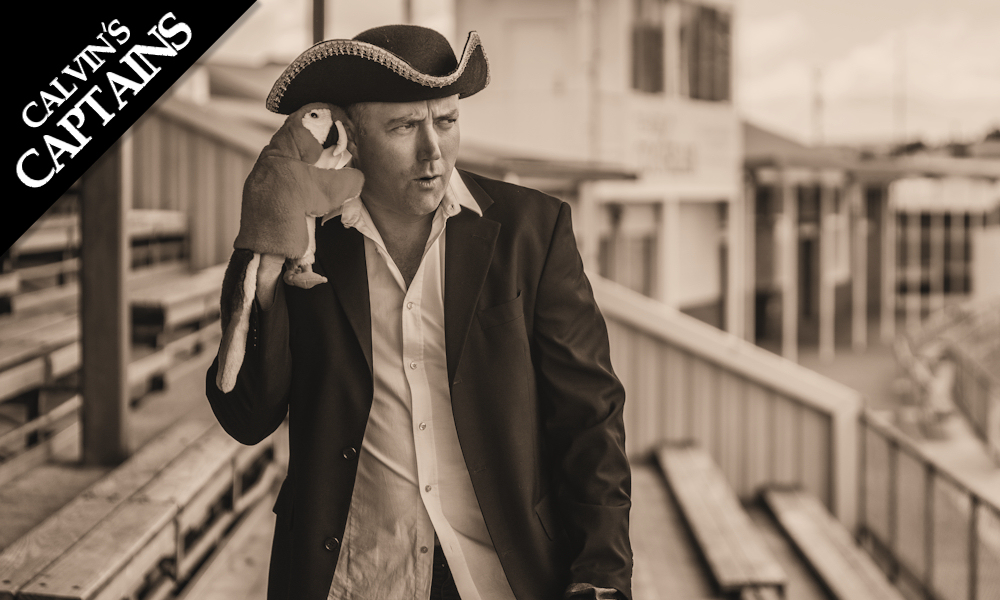 Hey ho. Let's go! Chatting all #AFLFantasy and captain choices. Join the #peoplesprince https://t.co/iJf5CRGKGz

— Calvin (@CalvinDT) July 17, 2019
CALVIN'S TOP TEN
#1 – Brodie Grundy v GWS Giants @ GIANTS Stadium
He'll face off against Dawson Simpson here in what seems like a nice match up for a guy who is coming off 129 against the Eagles. The catch is… he has never played against Simpson.
When he has played the Giants he always scores well with 111, 127, 111 and 119 coming in his last four but all those games were against either Lobb or Mumford.
This year Simpson has rucked without Mumford five times and during those games, Soldo (70), Martin (106), McEvoy (108), Hickey (102) and Bellchambers (50) all scored reasonably well.
NEW: GWS bring in Mumford and I actually believe that helps Grundy. Mummy is bad, gives away free kicks and Grundy should beat the combo of Simpson/Mummy like he did to NicNat/Hickey. With five scores over 149 this year, his ceiling gets him over the line. 110 to 150 is his range in my book.
#2 – Rowan Marshall v Bulldogs @ MRVL
Welcome big fella – haven't you been playing well?
Marshall has a lowest score of just 106 in his last six games and is coming off a nice 122 last week. This week will be easier as he meets Tim 'speakano' English who rates as the easiest ruckman in the game to score against. The last four rucks to play him have scored 105 (Gawn), 98 (Stanley), 140 (Lycett) and 168 (Grundy).
Looking over Marshall's numbers… his best scores this year are against easy rucks but never really going huge. 122 (Geelong #3 easy), 121 (Rich #2), 126 (Port #14 ) and 122 (Freo #7). If you're looking for an easy 120 – then Rowan is your man.
NEW: SAFE. Safe as. His ceiling is the concern though but expect him to have a season-high game here. Minimum of 115 to maximum of 135. This ceiling that we haven't really seen yet, is the only thing that holds him from top spot.
#3 – Andrew Gaff v Melbourne @ Alice Springs
Gaff has scored 5×100+ scores against the Demons in his last six games and had 126 with 10 marks against them already this year. The main ticket here is… he plays Melbourne. A team who allowed Dunkley (189), Hunter (154) and Macrae (110) score dominate last week.
In round 16 Melbourne played Carlton and the week before that Zorko (143), Lyons (135) and Neale (122) all had a day out as well.
The only catch here is that this game is away from home for Gaff and although that is a small concern. He has only scored 1×120+ away this year and hasn't hit 120+ in his last 5 games. With all that said, it's not enough based on what Melbourne have been giving up ranking as #1 to MIDs in the last three weeks.
NEW: Trust levels are too low for a guy who has only scored 1×120+ away this year and hasn't hit 120+ in his last 5 games. High risk high reward, I have him scoring 95 to 150 though.
#4 – Josh Dunkley v St Kilda @ MRVL
After popping into my top 5 last week for the first time ever, Dunks didn't disappoint with a career-high 189. However, you can't have a game like that and not be noticed. This might just catch the attention of Jack Steele who has tagged Tim Kelly (90), Cunnington (78) and Cotchin (58) in the last few weeks. I believe this tag though will go elsewhere, which is why this legend comes in at number two.
Dunks sits as the #1 man ranked on form over the last three weeks and hasn't dropped under 118 in his last seven games. He had 127 against the Saints last year and will be awesome again.
NEW: The more I think about it (or over think it – he will get tagged) Forget his Fantasy numbers for a second and think about what he did last week that might catch the attention of Jack Steele. Dunkley had game-high clearances, game-high contested possessions and game-high possessions. He had a game-high tackles and one goal assist and two goals. Ratts (new coach) surely sees the damage he did last week in what was one of the best games for the season by a player. The odds on Steele tagging is high, so if you want to go with Dunkley and he gets a hard tag… expect an 80. Soft tag he goes 105, and if he gets off altogether… 125.
#5 – Dayne Zorko v Kangaroos @ the GABBA
Zorko averages 122 in his last three games and is coming off a 102 last week. He loves playing the Kangas. A team he has scored 143, 109 and 125 against in his last three games.
Last week, Zach (114) was solid but the week before in a loss, Steele (132), Billings (128) and Dunstan (119) all clocked up big numbers.
He returns home and the Lions are up and about.
#6 – Patrick Dangerfield v Hawthorn @ the MCG
Loves playing the Hawks.
Dangerfield has scored 10×100+ scores against them in his last 11 games with scores of 104, 126, 118 and 140 coming in his last four.
He scored 123 last week and has averaged 110 now in his last three. He's warming up, and if you can trust him… he's certainly a worthy option.
#7 – Max Gawn v West Coast @ Alice Springs
(NEW)
NEW: Max joins the list after Nic Nat was omitted with an injury. Yes.. he is shared the ruck duties with Pruess a little too much last week for his 105, but that should change back slowly as he regains his fitness from his injured ankle. Grundy scored 128 on NicNak/Hickey combo last week so Max should find it much easier.
#8 – Patrick Cripps v Gold Coast @ MRVL
Fact: Cripps smashes the Suns.
He has scored 163 and 162 in his last two games against them. They are still the easiest team for midfielders to score against after Adelaide had 4×115+ scores against them last week.
NEW: No Sheer! No Tag! Even if they run with the likes of Touk Miller or someone like that – it won't actually matter. Cripps' 94 last week in his return wasn't overly great, but he'll be better for the run. He's a heavy trade target this week and rightfully so. He'd be much higher if he showed a little more last week.
#9 – Zach Merrett v Adelaide @ AO
The Crows are still the #2 easiest for midfielders to score against so expect Zach to continue from his 114 he scored last week. He carries a lowest score of 101 in his last four games in Adelaide and scored 23*, 134 and 101 on Adelaide in his most recent games.
#10 – Tom Rockliff v Richmond @ the MCG

(NEW)
NEW: Our pig will have lots of responsibility this week on the MCG as he takes on Richmond, a team scored 132 against earlier this year. They are one of his favourite teams to play and he has already played at the MCG this year where he posted a season high 166. Could be massive.
THE OTHERS…
Once again, in order of when these guys play for those who like to Loop Hope in Draft.
Matt Crouch v Essendon @ AO – Scored 123 last year on the Bombers but his form hasn't been that great averaging 97 in his last three.
Rory Sloane v Essendon @ AO – Should be tagged by Dylan Clarke here and has scored 91, 97, 143, 128 and 136 in his last five v the Bombers.
Dusty Martin v Port Adelaide @ MCG – Port are one of his better teams and posted 131 in his last game against them which was back in 2017
Tom Rockliff v Richmond @ MCG – 87 last week, but could be anything here. Had 132 on the Tigers earlier this year and from his only game at the MCG in 2019, he scored his season best score 166.
Travis Boak v Richmond @ MCG – 144 at the MCG earlier this year.
Lachie Whitfield v Collingwood @ GIANTS – Loves playing the Pies with scores of 122 and 123. BIG problem here is… Chris Mayne will/should tag him. He went to Hurn (77) last week in a winning move by Collingwood, could happen again.
Tim Taranto v Collingwood @ GIANTS – 117 last week and 78 and 91 in his last two against the Pies.
Lachie Neale v Kangaroos @ GABBA – 83 last week – nope.
Nat Fyfe v Sydney @ OS – Hewett did run with Cripps last week and that should be Fyfe here. Loves playing the Swans though with a lowest score of 97 in his last eight against them.
Luke Parker v Fremantle @ OS – 72 last week, 97 last year against the Dockers.
Jake Lloyd v Fremantle @ OS – 163 is what he had on Freo last year – a career best. Issue is, Sheppard and Newman are the only DEFs to hit 100 against Freo since round 9.
Tim Kelly v Hawthorn @ the MCG – Tagged last week to 90, will most likely be sat on again by Howe.
Mitch Duncan v Hawthorn @ the MCG – 122 last week but 0x100+ scores in his last three against the Hawks.
Elliot Yeo v Melbourne @ TP – This match-up suit Yeo who could be huge again here like he was when they played earlier this year when he topped scored for 140.
Max Gawn v West Coast @ TP – Will Nic Nat play? Grundy went beast mode on the Nic Nat/Hickey combo last week with 129. Max has scored 125 (Hickey), 78 (Lycett) and 111 (Lycett) in his last three. I feel there might be an adjustment to this top 10 in the coming few days. Stay tuned to twitter!
Jack Macrae v St Kilda @ MRVL – Saints are the 6th hardest for MIDs since round 11 and someone here will be tagged by Steele. I just not sure who. He did tag Macrae for a half last year. He had 132 on them that day though and loves the roof.
Loading ...