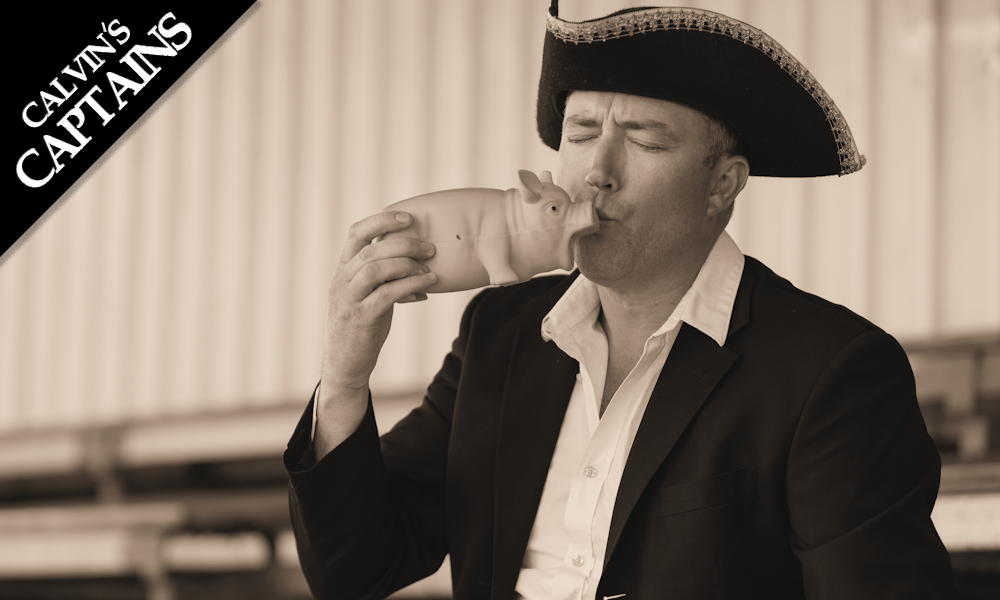 Welcome back you bloody legends.
She's a big one today – but it's needed with so much going on.
Enjoy!
Watch @CalvinDT's broadcast: Let's chat a little #AFLFantasy with Calvin. Why not… https://t.co/TJiHubJjxk

— Adam 'Warnie' Child (@WarnieDT) July 3, 2019
SUNDAY GIANTS
They lost last week and return home where they can be HUGE! Watch out Brisbane.
Josh Kelly ranks as the third best player on form over the last three weeks with a lowest score of 120 in his last six games. Brisbane have been giving up some decent numbers in the last few weeks that saw Oliver and Billings hit 110+, Cripps 151 and Walsh 137. Kelly played the Lions last year for 138 and based on form and the fact he returns home, he will be nasty.
An off game last week saw Tim Taranto score just 83, a significant drop for the 156 and 139 in the weeks before. He loves playing at home and should bounce back.
Speaking of 'loves playing at home' how good has Stephen Coniglio been there with scores of 192, 108 and 161 this year. He had 112 last week against the Bombers and 71 and 102 on the Lions last year.
Lachie Whitfield should return this week, but not as a walk-up captain. He did score that huge 190 coming off his last injury but it's a little risky surely.
This game could be massive, owning a GIANT or two here could have you coming home like a steam train in the final game on Sunday afternoon.
TAGS FLAGGED
This year, Zach Merrett posted 136 against the Swans but after a 78pt first half, Hewett was sent to him to limit what was going on. But by then, it was too late and Zach was flying. Hewett could go to him early to keep him quiet, despite the fact Zach has only managed a highest score of 105 in his last four games this year.
Luke Parker has been amazing but might find Dylan Clarke next to him this week. Clarke tends to go to the most dangerous midfielder and at the moment it's Parker. Now, Parker hasn't scored a ton against the Bombers in his last three games which could mean he might have an ugly Saturday arvo.
Finally, it's a small flag for Adam Treloar. He has been on fire with an average of 127 in his last three games. He carries a lowest score of just 98 against the Hawks in his last six games which means, maybe he'll be hounded by Howe. He went with Yeo (87) last week, but I really can't see this being very effective. Anyway, it's a small flag.
COULD BE RESTRICTIVE
We all with have a lot of players playing in this one but it could be very restrictive. Geelong rank as the #2 hardest for midfielders to score against since round 9 and the Bulldogs rank as the 4th difficult.
Jack Macrae is averaging 152 in his last three games and is now playing like we knew he could. He scored 109 on the Cats earlier this year but they are tough.
Last week, Matt Crouch (95), Sloane (108) and Brad (104) didn't set the world on fire as they scored under what you would expect on a normal day.
With a lowest score of 118 in his last five games Josh Dunkley keeps getting it done. However, this is a tough one, even for him. He scored 77 on the Cats earlier this year and I'm tipping him to go under 100 for the first time is many weeks.
He scored 92 last week, but to be honest, I was just glad Patrick Dangerfield came back out to play. He went into the Bulldogs game this year with 8×100+ scores in a row against them but stopped that impressive run with 88.
Tim Kelly only managed 56 this year against the Dogs and as I said, they are the 4th hardest team for midfielders to score against at the moment so I'll be avoiding everywhere here. Everyone expect Mitch Duncan. His number against the Bulldogs are sensational. 125, 111 and 169 are his last three scores and if that's not enough, this one is under the Marvel roof where he has scored 142, 111, 117 and 134 at an average of 126 in his last four.
DERBY – FYFE v GAFF
This will be a humdinger! Andrew Gaff loves Derbys and has pumped out 134, 109, 120, 114 and 109 in his last five. He will be awesome at home, a place he scored just 92 at in his most recent game there, dropping under 100 for the first time in 15 games. In fact, that 92 is his lowest score EVER at the ground.
Last week, Walsh (125) and Marc Murphy (114) both dominated against the Dockers and Gaff should as well and because of this he nearly got my #1 spot.
With Hutchings going down with a hamstring injury, the untaggable Nat Fyfe should continue on from his 133 last week. He has hit triple figures in 8 of his last 9 games against the Eagles and loves this big stage. He averages 118 at Optus in his last five games but… last week in the wet, O'Meara and Shiels joined Cam Ellis-Yolem and Mitch Duncan as the only midfielders to score 120+ against West Coast this year.
THE OTHERS…
Once again, in order of when these guys play for those who like to Loop Hope in Draft.
Brodie Grundy v Hawthorn @ the MCG – McEvoy ranks as the 5th hardest for rucks to score against and in recent weeks Nic Nat (75 from 58% TOG), Sinclair (102), Bellchambers (66) and Stef Martin (67) have all had mixed bags. Grundy scored 84 against the Hawks in round one last year but was good against Goldy (112) last week. Over his career the Hawks rank has his second worst team to play against but I'm brushing all this aside for him this week as he slots easily in my top 5.
Jake Lloyd v Essendon @ the MCG – 72 this year against the Bombers and likes the MCG where he has scored 117 and 120 in his last two.
Dusty Martin v Gold Coast @ Metricon – Suns are #2 easiest for midfielders and Dusty has some form rolling at the moment coming off 128 and 140. The only catch here is, it's away. He's played the Suns three times in Melbourne for an average of 132. But at Metricon in his three games he averages 99 against them. He'll still be brutal.
Jarrod Witts v Richmond @ Metricon – Marshall (128) and O'Brien (146) have dominated Richmond in recent weeks and Witts will as well. Funny though, he has played against Soldo twice for scores of 80 (last year) and 77. Witts hasn't hit 100 against the Tigers in his last four games. I'm tipping this will change massively this week and for those offloading Gawn, going to Witts will be an instant reward.
Brayden Fiorini v Richmond @ Metricon – 91 and 85 in his last two games and has just one ton in his last four. Pass.
Matt Crouch v Port @ Adelaide Oval – Port are the third hardest for midfielders to score against. Matt has great Showdown numbers of 53 (inj), 134, 97, 116, 111 and 118. Managed just 95 last week.
Brad Crouch v Port @ Adelaide Oval – Has a lowest score of 103 since round 8 and had 95 and 129 in his last two Showdowns.
Rory Sloane v Port @ Adelaide Oval – 108 last week and 130, 106, 124 and 139 in his last Showdowns. Port's restrictiveness is the only turn off here.
Tom Rockliff v Adelaide @ Adelaide Oval – OINK! 203pts in the SANFL from 57 touches, the pig is back. Loves this game where he has scored 149, 69 and 127. I need to see one week before he's back into a top 10. But still… he's ready to go.
Travis Boak v Adelaide @ Adelaide Oval – Adelaide are now the #1 easiest for MIDs to score against since round 9 and Boak had 113 against them earlier this year. Loves playing at home where he has averaged 118 this year with a low of 107.
Max Gawn v Carlton @ the MCG – Injured and must be sore. Can't even consider him based on this alone.
Clayton Oliver v Carlton @ the MCG – Fyfe had 133 on the Blues last week as they sit as the #4 easiest. He's warming up coming with 111 and 113. Scored 72, 106 and 135 on the Blues in his last three games.
Lachie Neale v GWS @ GIANTS – GWS are the hardest to score on and this could be ugly for the Lions. 122 last week, but I doubt it will be anything near that.
Dayne Zorko v GWS @ GIANTS – Top score for the round last week with 143. Massive pass against the Giants.
Loading ...