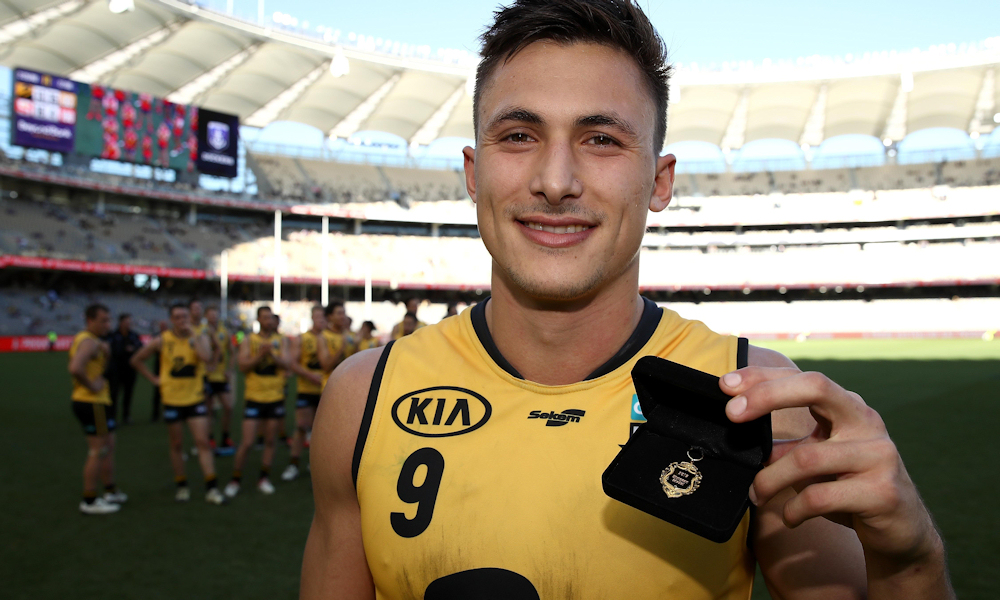 1. Josh Deluca (Carlton)
POSITION: Midfielder
PRICE: $240,000
AGE: 23 (11/05/1996)
HEIGHT: 181cm
WEIGHT: 85kg
2019 FANTASY: 103 (Subiaco, WAFL)
PREVIOUS AFL FANTASY: Fremantle – 47.2 (4 games), 2017.
The contested ball-winner is averaging 26 disposals this season and has the ability to go forward. In the state game (WAFL v SANFL) he racked up 29 disposals, 7 tackles and 1 goal. Currently has a minor hamstring injury.
Michael Agresta said: "We are invested in developing Josh into an AFL footballer through our system. That ultimately will take some time over the coming month, before he progresses through the Northern Blues in the VFL and ultimately pushes for AFL selection."
Fast facts make for good facts.

Five things you may not have known about Josh Deluca.#BoundByBlue pic.twitter.com/c8GdSQDCEV

— Carlton FC (@CarltonFC) May 27, 2019
2. Mitch Riordan (Gold Coast)
POSITION: Midfielder
PRICE: $170,000
AGE: 19 (20/01/2000)
HEIGHT: 187cm
WEIGHT: 83kg
2019 FANTASY: 79 (Dandenong Stingrays, NAB League)
After not being drafted following a frustrating year with injuries, Riordan averaged 20 disposals, 3.5 marks, 47 tackles from his 6 NAB League games this year.
Jon Haines said: "With the opportunity to add to our group during the season, we wanted to ensure we took a long-term approach to help improve our list."
3. Kyle Dunkley (Melbourne)
POSITION: Midfielder
PRICE: $170,000
AGE: 18 (20/06/2000)
HEIGHT: 185cm
WEIGHT: 84kg
2019 FANTASY: 102 (Gippsland Power, NAB League)
Inside midfielder who is good overhead and can go forward. Kicked 5 goals in 4 games and averaging 18.5 disposals, 4.3 marks and 8 tackles in the NAB League.
Jason Taylor said: "We see him starting forward and then building into a midfielder in time with his body size."
4. Michael Knoll (Sydney Swans)
POSITION: Ruck
PRICE: $170,000
AGE: 26 (27/02/1993)
HEIGHT: 205cm
WEIGHT: 103kg
2019 FANTASY: 88 (South Adelaide SANFL)
Ruckman that can impact as a forward. Played with Box Hill in VFL before heading to the SANFL this year. Former US college basketballer – only took up footy three years ago.
Simon Dalrymple said: "He's progressed really well in recent years. Ever since he got an opportunity to play at South Adelaide he's developed really well, and we hope that development can continue at the Swans."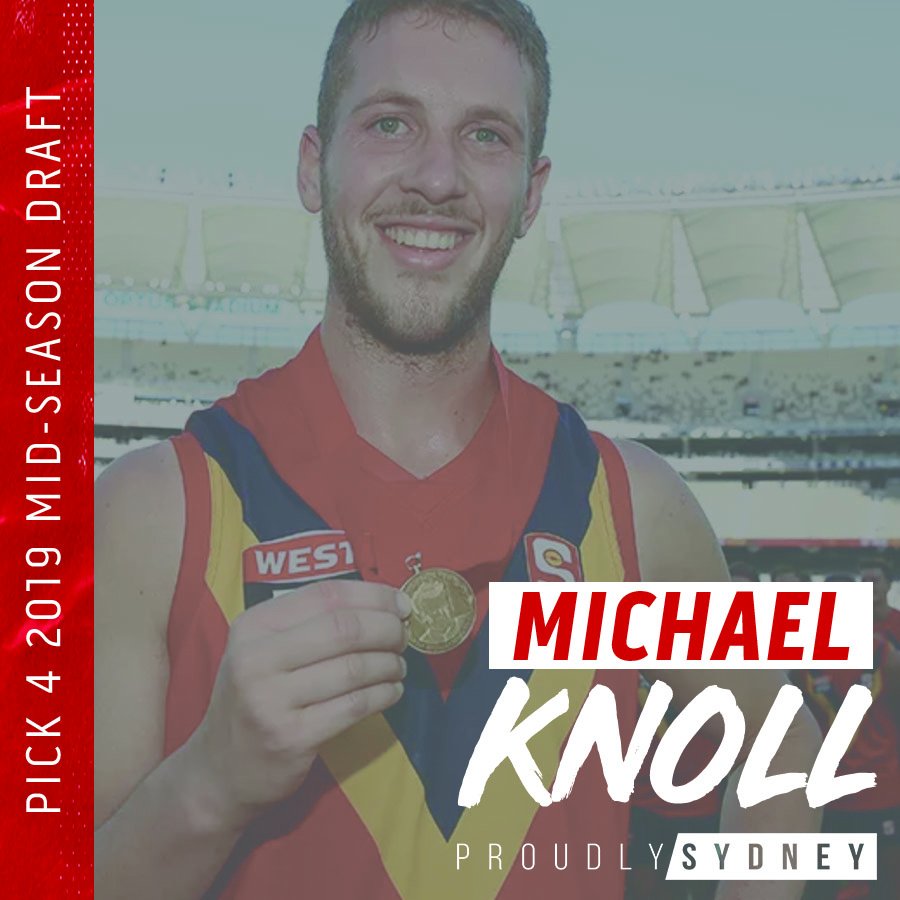 5. Lachlan Hosie (North Melbourne)
POSITION: Forward
PRICE: $170,000
AGE: 22
HEIGHT: 189cm
WEIGHT: 78kg
2019 FANTASY: 82 (Glenelg, SANFL)
Kicked 21 goals from 8 games this year (leading goal kicker in the SANFL). Averaging 14.5 disposals, 5.6 marks, 2 tackles.
Mark Finnigan said: "Lachie has been on the radar for some time, but we feel his improvement this year has been significant. His ability in the air and at ground level is really impressive and we think these traits, as well as his power and speed, will give him the scope to multiple roles."
6. Ryan Gardner (Western Bulldogs)
POSITION: Defender/Forward
PRICE: $170,000
AGE: 21 (01/06/1997)
HEIGHT: 198cm
WEIGHT: 98kg
2019 FANTASY: 49 (Footscray VFL)
PREVIOUS AFL FANTASY: N/A (Gardner was previously listed with Geelong)
Bulldogs have confirmed that he will debut this week. Key position player that can play both ends. Kicked 8 goals from first 3 games this year and has played in the ruck as well as down back.
Sam Power said: "There's no pressure on him to be ready right now, but he was in the system for three years at Geelong and has been in our VFL system, so he's physically ready to play at the right time. It was one of the needs we identified, and balancing our needs with the talent coming through. Given Tom's (Boyd) retirement as well, we felt it was important to bring a key position onto the list."
27/5/2019: Ryan Gardner is drafted.

28/5/2019: Ryan calls Dad, telling him he's making his AFL debut this weekend.#MightyWest pic.twitter.com/WVJVs6D7G4

— Western Bulldogs (@westernbulldogs) May 28, 2019
7. Will Snelling (Essendon)
POSITION: Midfielder
PRICE: $207,000
AGE: 21 (06/08/1997)
HEIGHT: 175cm
WEIGHT: 70kg
2019 FANTASY: 128 (West Adelaide, SANFL)
PREVIOUS AFL FANTASY: Port Adelaide – 66 (1 game), 2016.
Snelling can play as an inside or outside midfielder and is averaging 9.6 tackles in the SANFL this season.
Adrian Dodoro said: "Will is having a terrific year for West Adelaide. He's a pressure player … He's a pro and will probably end up being one of the best athletes at our footy club. Losing Devon Smith for the year has left a hole in the team, particularly in midfield. We think his (Snelling) form stacks up. If he comes over and plays in the top form he's been in this season, he'll add some depth to our midfield immediately."
Monster numbers for Will Snelling in the SANFL this season – avg. 30 disposals, 10 tackles, 136 #SuperCoach and 128 #AFLFantasy points. Picked up by the Bombers tonight.

— Fantasy Freako (@FantasyFreako) May 27, 2019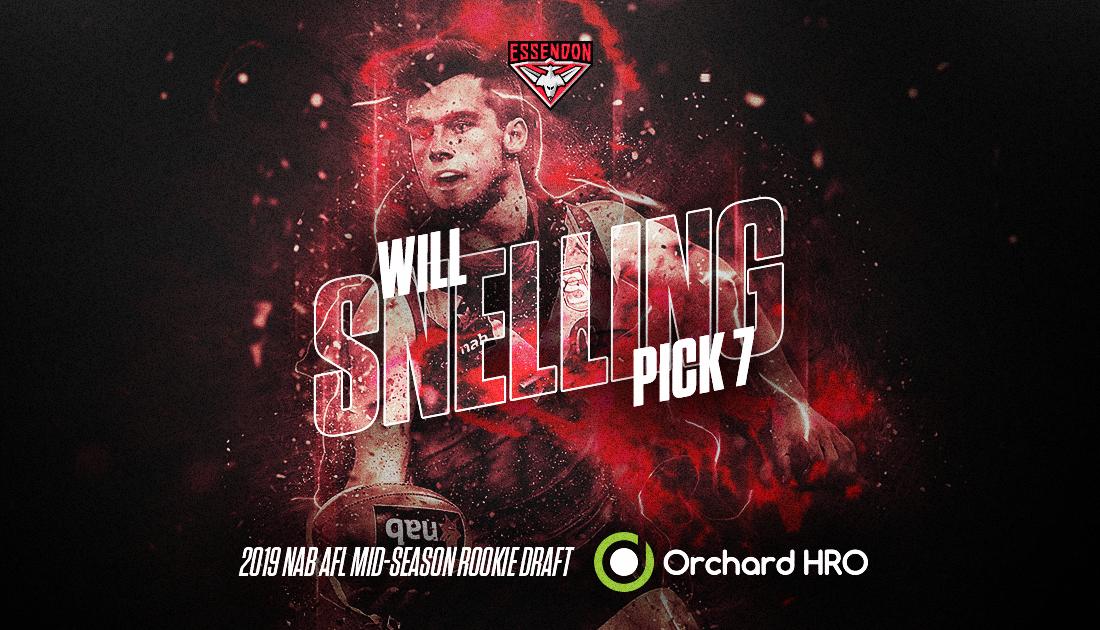 8. Jack Mayo (St Kilda)
POSITION: Forward
PRICE: $170,000
AGE: 19
HEIGHT: 192cm
WEIGHT: 81kg
2019 FANTASY: 57 (Subiaco, WAFL)
Kicked 50 goals in WAFL Colts last year and played senior footy averaging 11 disposals, 4.5 marks per game.
James Gallagher said: "Jack's a mobile, hard-running forward with clean hands, a long left foot kick and the ability to play at both ends. We think he'll really complement what we have already at the club and at only 19, still has a lot of improvement in his game."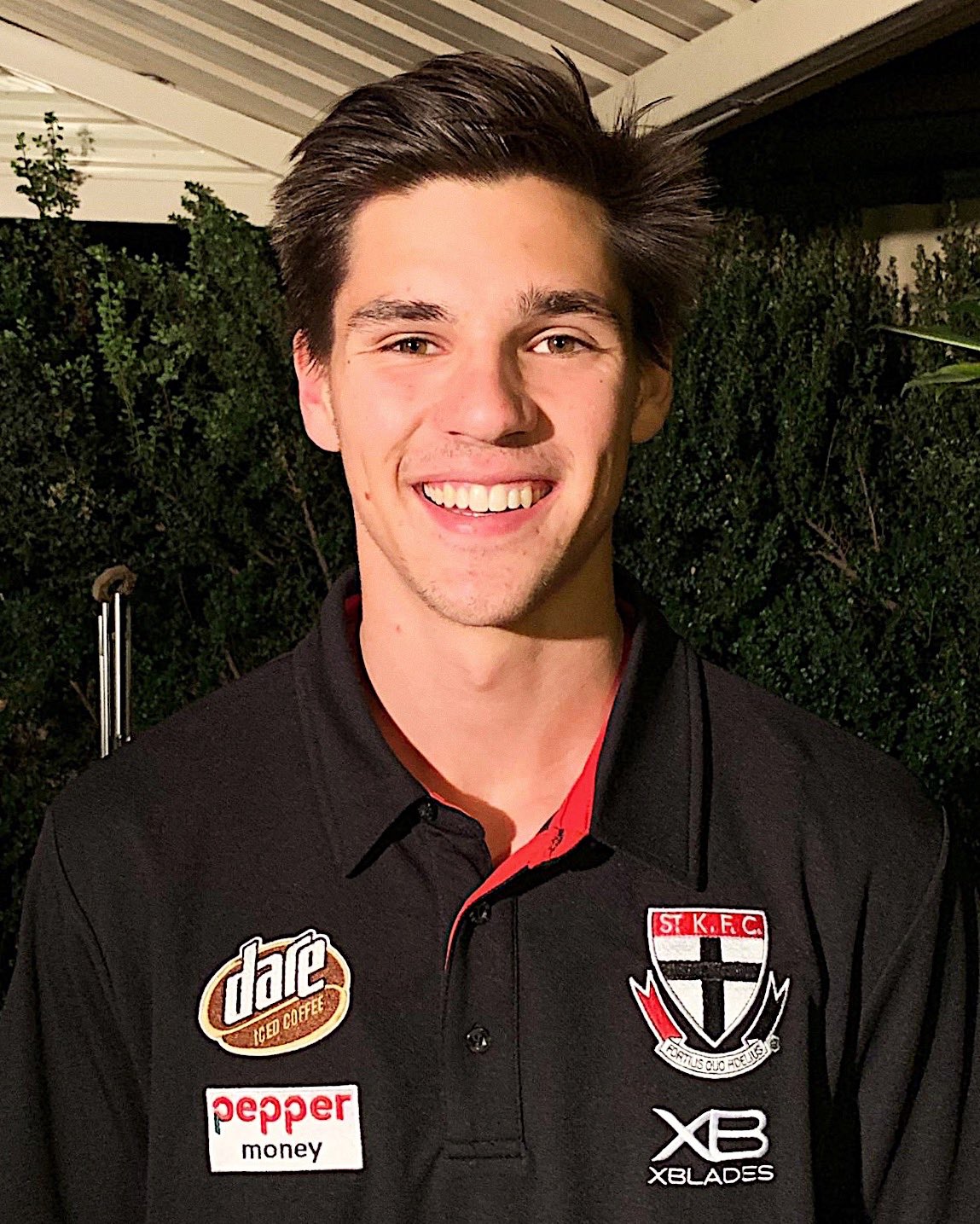 9. Cam Sutcliffe (Port Adelaide)
POSITION: Midfielder
PRICE: $356,000
AGE: 27 (23/05/1992)
HEIGHT: 186cm
WEIGHT: 87kg
2019 FANTASY: 70 (Port Adelaide Magpies, SANFL)
PREVIOUS AFL FANTASY: Fremantle – 54.2 (4 games), 2018. Played 2012-2018, best average 73 (19 games) in 2016. Career AFL average 61.5 (97 games).
Played over 100 games from Fremantle. Never a Fantasy jet and likely to be depth for the Power.
Jason Cripps said: "He is an extremely versatile player who can play multiple positions. It is well documented that we have had a few injuries this season, and his selection will allow additional cover through our midfield and defence. He has done everything the club has asked of him since coming to our club via our SANFL list. The fact that he is aware of the way we want to play will make his transition onto our AFL list easier."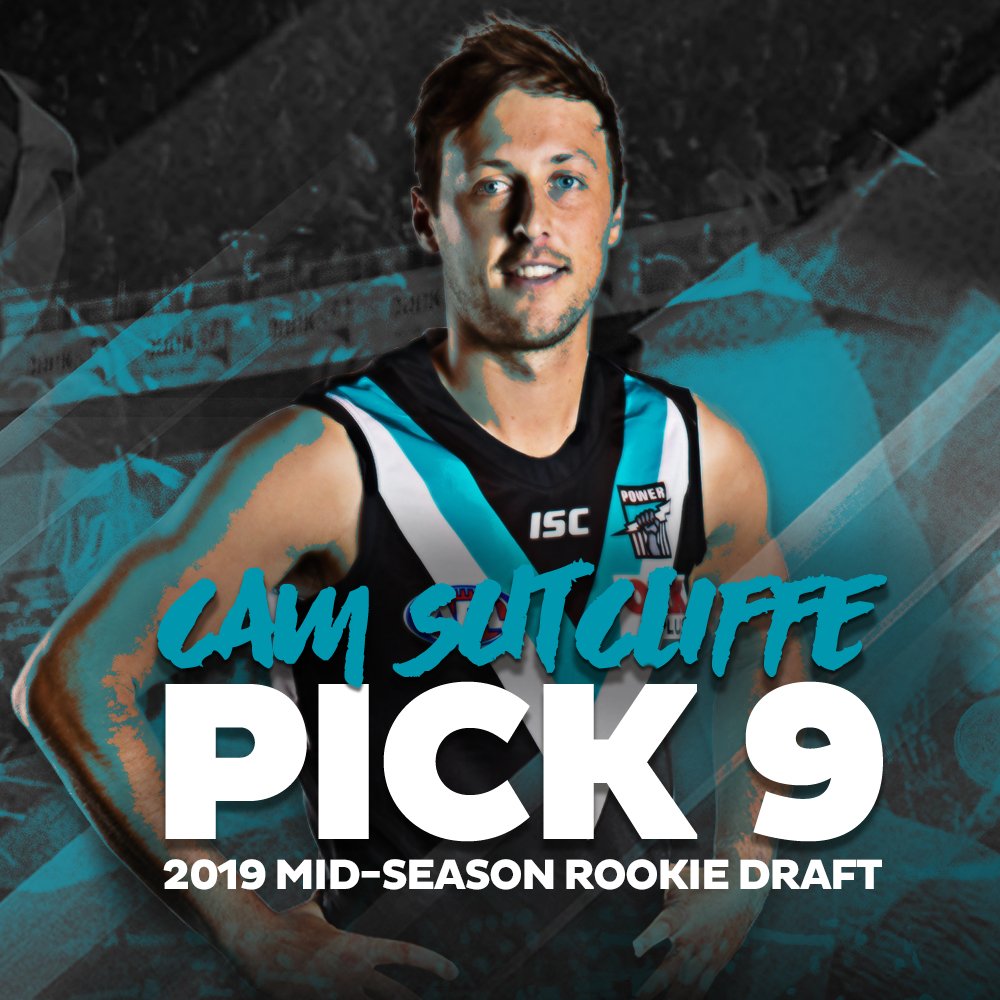 10. Pass (Hawthorn)
No selection.

Listen to the AFL Fantasy Podcast with The Traders at Apple Podcasts, Spotify and Google Podcasts.
11. Dillon O'Reilly (Fremantle)
POSITION: Defender/Forward
PRICE: $170,000
AGE: 18 (02/06/2000)
HEIGHT: 193cm
WEIGHT: 79kg
2019 FANTASY: 56 (East Fremantle, WAFL Colts)
Key position player likely to be developed. Son of Stephen O'Reilly (played with Freo from 1995-1999).
Mark Micallef said: "He's a very good kick of the football and is someone who can read the ball overhead very well. I'm sure Freo fans will be really excited from what they see from him. Dillon was on the radar last year, he had a bit of an injury interrupted year but he came back and played some really good footy. He kicked 46 goals for East Fremantle as a bottom ager, which shows he has a natural goal kicking nous and he is someone we have been tracking closely."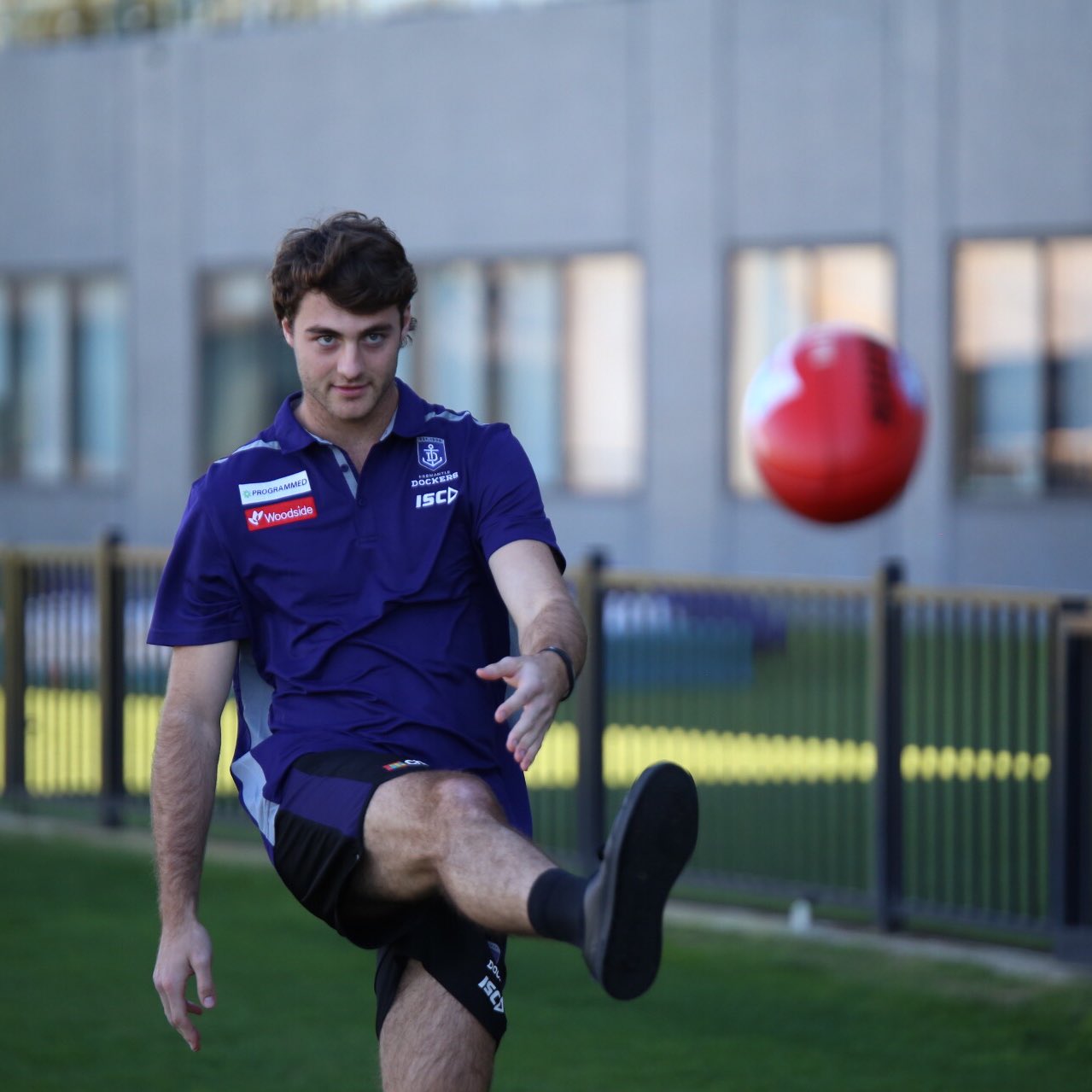 12. Pass (Adelaide)
No selection.
13. Marlion Pickett (Richmond)
POSITION: Midfielder
PRICE: $170,000
AGE: 27 (06/01/1992)
HEIGHT: 184cm
WEIGHT: 84kg
2019 FANTASY: 48 (South Fremantle, WAFL)
Currently injured (finger) will see him out for potentially 8-10 weeks. Played 98 WAFL games to average 18 disposals, 4.5 marks, 3 tackles.
Matt Clarke said: "We've liked his talent for a number of years, playing a lot of half-back, but probably moving into the midfield last year at South Fremantle and showing he can be a really strong presence in there as a clearance player, he's really good aerially, and can really kick the ball a long way, so we're really excited."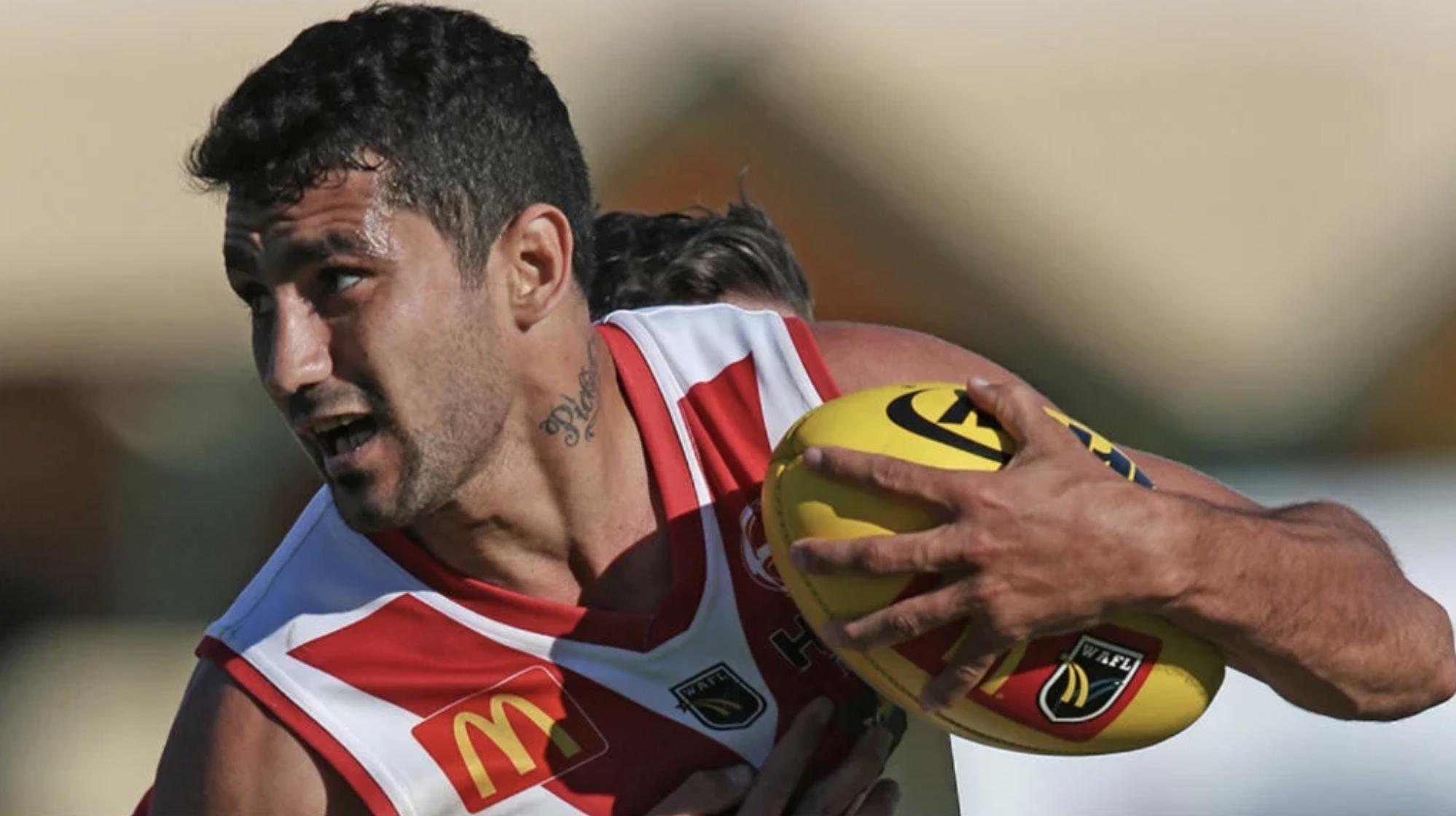 14. John Noble (Collingwood)
POSITION: Midfielder
PRICE: $170,000
AGE: 22
HEIGHT: 180cm
WEIGHT: 72kg
2019 FANTASY: 92 (West Adelaide, SANFL)
2km time trial time of 6.10 is up there with the best efforts of time trial king Tom Phillips. SANFL v WAFL game was one of SA's best with 24 disposals and 4 tackles.
Derek Hine said: "John's a boy that's had to bide his time and he's had a few setbacks along the way, but his body of work, particularly in the last 12 to 18 months, has been really outstanding. We're really pleased. He's got a real speed-endurance combination, which is going to put pressure on our list in a whole range of areas."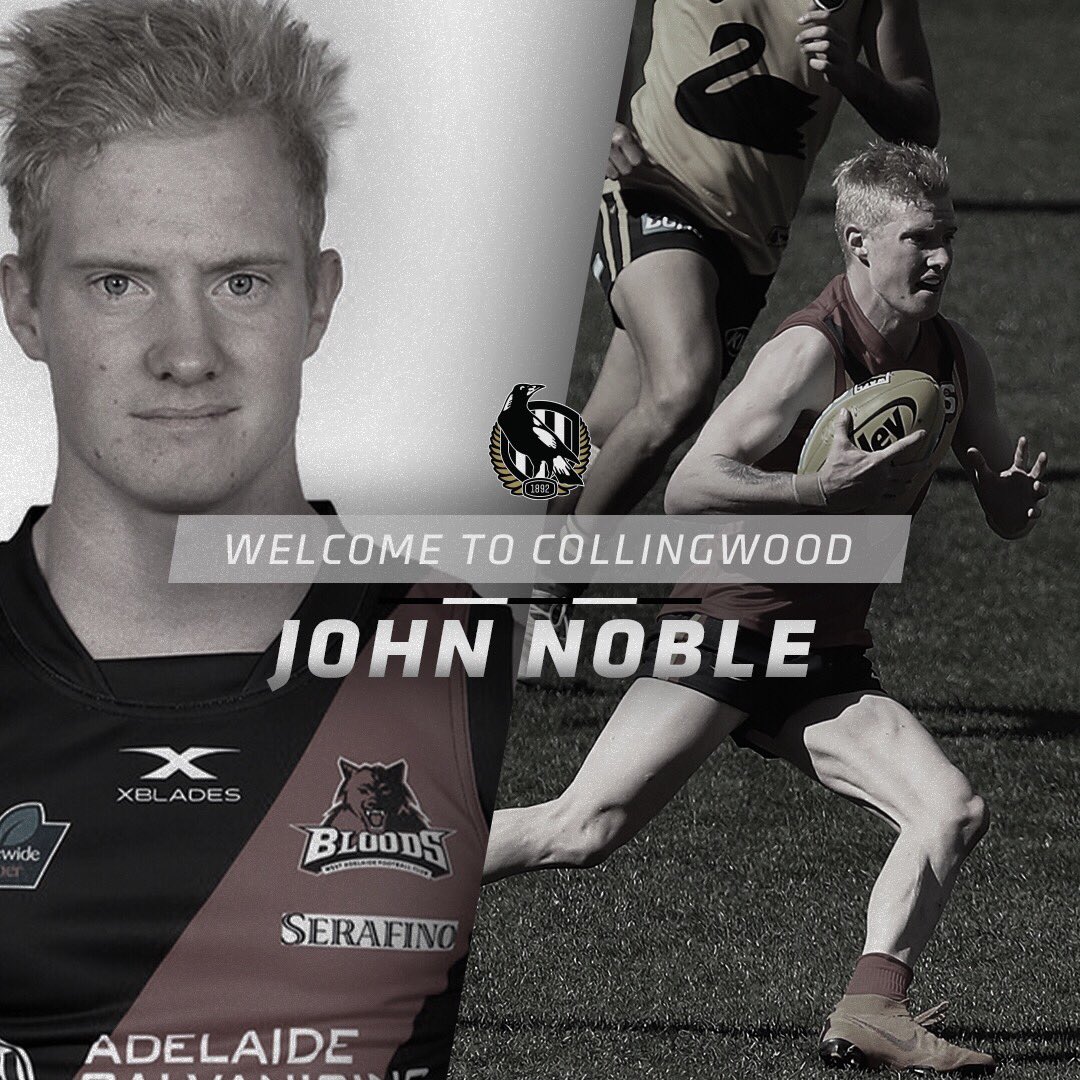 15. Pass (Gold Coast)
No selection.
16. Cody Hirst (Sydney Swans)
POSITION: Midfielder
PRICE: $170,000
AGE: 19 (19/01/2000)
HEIGHT: 178cm
WEIGHT: 67kg
2019 FANTASY: 99 (Eastern Ranges, NAB League)
Pacy midfielder, can play as a forward pocket. Knee and collarbone injuries sidelined him last year and therefore wasn't drafted. He broke Stephen Hill's agility record twice at the combine and is averaging 24 disposals in the NAB League.
Simon Dalrymple said: "His running is at a really good level and so is his agility. We think that as a small forward or on the wing he's got some really good qualities."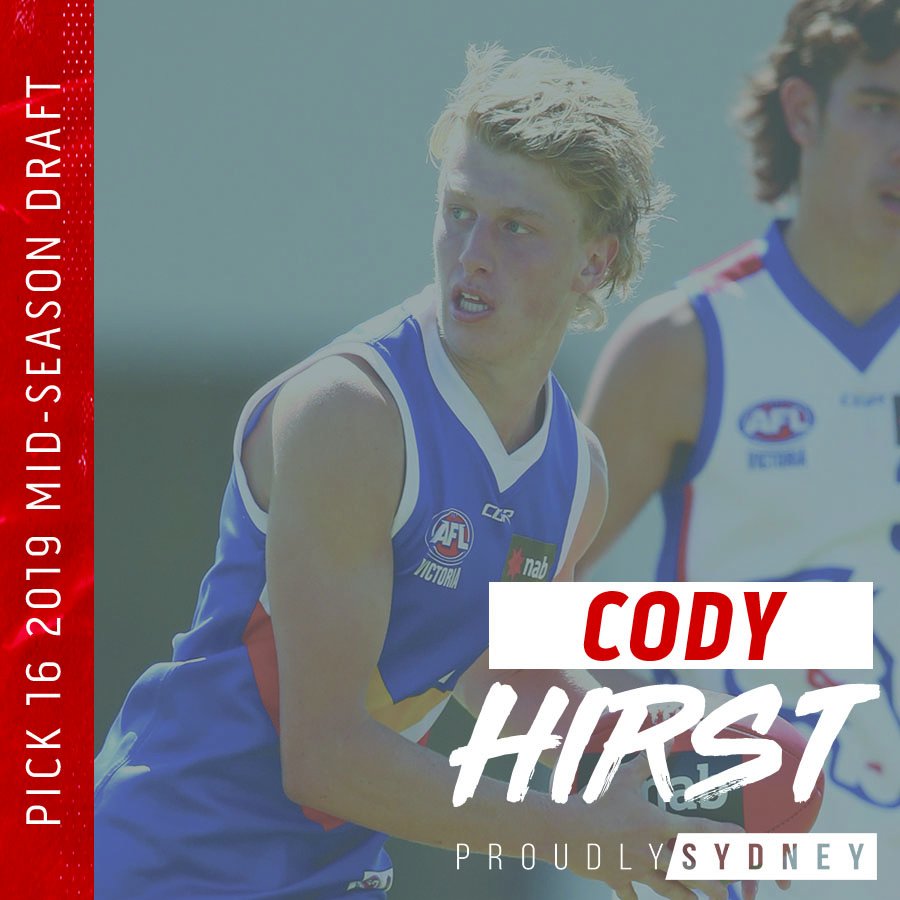 17. Pass (Western Bulldogs)
No selection.
18. Pass (Essendon)
No selection.
Clubs without a pick: Brisbane Lions, Geelong, West Coast, GWS Giants.