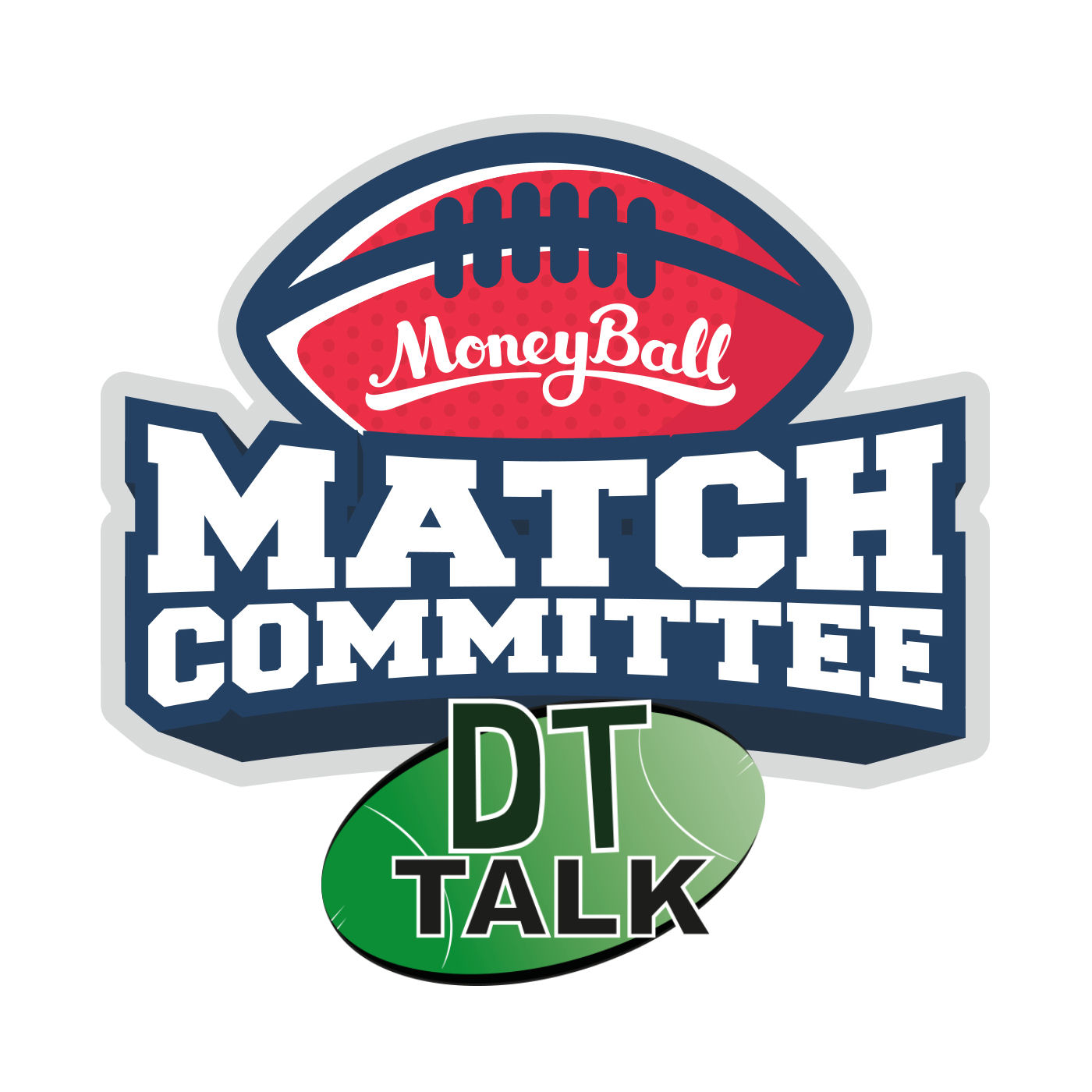 Tbetta here, and welcome to the self-proclaimed top resource for keen Aussie rules Moneyball punters! DFS (Daily Fantasy Sports) is taking off around the world and Moneyball have the perfect platform for you to turn your AFL Fantasy prowess into cold hard cash. Signing up is easy – head to moneyball.com.au and you could be ballin' within minutes.
If you're unsure how DFS works, be sure to head to the 'Help' section for all the info you need to start cashing in on your AFL Fantasy knowledge.
Click here to subscribe on iTunes.
Port Adelaide vs Essendon
BEST PICK: Zach Merrett ($10,100 MID)
After a disastrous start to his 2018 campaign, it's been an impressive return to reliability for Merrett, producing a lowest score of 93 over his past 13 games. He matches up really well against the Power, pumping out 118, 128, 151 and 121 on them most recently, and has no trouble at the oppressive Adelaide Oval with 128, 101 and 134 there in his past few.
Zach's consistency makes him a solid pick here regardless of the outcome, but he'll be a must-have in game scenarios where Essendon are victorious, averaging 113 in wins this year.
BEST PICK: Matthew Leuenberger ($7,000 RUC)
Ryder or not, Port are conceding obscene numbers to opposition ruckmen lately, allowing 111 points per game to that position over the past 5 weeks. In fact, it's such an overwhelming trend that I'll be taking the punt on a largely out-of-favour Leuenberger at a tough price point. The former fantasy stud should be mentally motivated to get his career back on track, and his VFL average of 94 per game (including 125 last weekend) suggests he's still got fantasy fuel in the tank.
BEST STAT: Justin Westhoff ($8,700 MID)
Westhoff was excellent with 129 in Dixon's stead as a full forward last week, but I'm still not convinced. He's laid 9 and 10 tackles over the past fortnight, I don't expect this to continue – he'd only reached 9 tackles once in his previous 124 games, ticking along at an average of just 3.1 tackles per game in that stretch. The Bombers' defence is the single hardest to score fantasy points against as a key forward this season, so I'm staying away here.
BEST VALUE: Jarrod Lienert ($4,400 DEF)
With 5 games at AFL level and a scoring range of 72 to 82 points, Lienert is as consistent as you get – and for just a small premium on basement price. He's averaging a hefty 8 marks over the past 3 weeks, getting a lot of attention in their switch game which is a big indicator of a player's importance to their team's ball movement patterns. Lock.
BEST VALUE: Port Midfielders
It's been reported heavily over the past week that Port have too many ball-winners for one midfield, so surely Tom Rockliff's early curtains gives others a bigger slice of the pie? A quick look at the scores in Rocky's 3 missed games this year suggests it's a big boost for a few guys with hybrid roles in the Power strip.
Robbie Gray ($7,500 FWD) is the high profile guy here, averaging 106 with Rocky compared to 82 without. I'm leaving him alone because his current role as a stay-at-home forward overrides any with/without element in my opinion. One the other hand, Travis Boak ($7,900 MID) sees a big boost in midfield after he's been forced to spend a lot of time on a half forward flank over the past two years. He's 13 points better without Rocky in the side. But my top pick is Brad Ebert ($7,900 MID) at an identical price, averaging 89 in an assortment of roles alongside The Pig – but busting out with totals of 126, 137 and 92 without him.
Geelong vs Gold Coast
BEST PICK: Gary Ablett ($9,900 MID)
All aboard the Gaz train this week as he loves playing his old clubs! His last 5 "Revenge" games were scores of 140, 137, 90 and 120 against Geelong, to go with 119 against the Suns earlier this year. I expect him to smash that last effort this week as it's back on his favourite ground, where his scores at GMHBA this year are more delicious than Cyril: 107, 137, 110 and 130.
We all know that Gold Coast give up a truck load of points to midfielders, but is there an issue sharing those points over Geelong's big-name on-ball division? Nope – all of Selwood, Menegola, Ablett, Duncan, Kelly and Dangerfield scored over 96 when these teams met in Round 11. Percentage is still in play for the Cats on Saturday, so expect them to punish the Suns until the very last siren, as they did in that 130-point demolition of Fremantle last weekend.
BEST STAT: Tom Hawkins ($8,200 FWD)
Gold Coast concede the most points to key forwards over the past 5 weeks, allowing Curnow (108), Hogan (118, 4 goals), Riewoldt (192, 10 goals) to get off the chain in the last month.
The concern with picking KPF's is ceiling – but Tomahawk definitely has that covered. He registered his 2nd-highest ever score against the Suns two years ago, where he busted out 150 AF from 24 touches, 11 marks and 4 goals. When Hawkins kicks more than 4 goals this year, his scores look like 118, 132 and 115; you'd have to think he's an even money to hit that mark again in Round 23.
BEST VALUE: Ryan Abbott ($3,500 RU)
He's pumped out 93 and 109 at AFL level filling in for Rhys Stanley (calf), but more importantly, he's looked the part whilst doing it. He's a must-pick at basement price.
BEST RETHINK: Joel Selwood ($8,600 MID)
The Geelong skipper was targeted by the Suns last time they played, but they actually sent Will Brodie to him instead of Touk Miller… and Selwood top-scored with 136 AF. With Miller back to tagging last week with another win over Zorko, surely Dew doesn't make the same mistake again by exposing another sophomore to a future Hall-Of-Famer? Miller's victims this year include Zorko (55 and 74), Titch (84), and Sidebottom (81), so stay woke, fam.
Western Bulldogs vs Richmond
BEST PICK: Josh Dunkley ($8,900 FWD)
Super safe pick as a FWD in Moneyball, boasting a lowest score of 96 in his last 8 games. Richmond concede the 3rd-most Contested Possessions of any team this year and it's for this reason that I like Dunkley over Macrae for value and especially Hunter. Dunkley's inside work is elite – here's the total Contested Possessions for Bulldogs since Round 15 (when Dunkley moved into the midfield):
Dunkley    89
Wallis       87
Macrae     83
Maclean   63
Hunter      62
Bont         60
BEST STAT: Jack Riewoldt ($7,800 FWD)
No team has conceded more points to Key FWD's since the middle of the year than the Bulldogs, and we all know how Jack likes to beat up on the weak kids in class. My favourite angle is that the Bulldogs concede the 6th most marks this year, and Riewoldt's scores with 7+ marks this season looks like 100, 101, 94, 136, 93, 88, 85, 81 and 192. The stage is set for another slate-breaking, Round 23 Riewoldt belter.
BEST VALUE: Jackson Trengove ($6,500 FWD)
The sole ruck is stupidly good for Trengove, averaging 22 hitouts for 92 AF over the past month. As we know, Nank isn't a strong tap ruckman, which maybe even cranks up the hitout rate for Trengove tonight. Either way, Richmond concede the 4th-most points to RUC's this year (and that includes all the teams with ruck stocks decimated by injury), so the former Port utility has no excuses for a poor showing here.
Fremantle vs Collingwood
BEST PICK: Brodie Grundy ($10,900 RU)
Fremantle are the 2nd-easiest team to score RUC points against since Round 14 – the last time Sandilands played at AFL level. That's consistent with Grundy churning out 131 against the Dockers back in Round 11 (48 hitouts) with Apeness at the helm. You might assume that Darcy is a better restrictor which his larger frame, but that's not the case – he's allowed Gawn (124), Ceglar (80), Lycett (103), Lobbe (103) and Abbott (109) to shine over the last 5 rounds. Grundy could break the internet here.
BEST STAT: Jack Crisp ($8,000 DEF)
With Jeremy Howe ruled out again, Crisp remains an option – since Round 11, Crisp's 4 highest disposal tallies have been the 4 games that Howe has missed. In fact, he's averaging a whopping 26 AF extra without Howe than alongside him in that time, and Freo have no reason to tighten up with their forward pressure other than pride – and they don't seem to care about that either these days.
BEST RETHINK: Nat Fyfe ($9,200 MID)
Greenwood's been back to tagging over the past month, restricting Dusty (80), Zorko (61), and Wingard (74) to well below their best over the past month. Fyfe manufactured 117 AF from 37 disposals (including 19 contested possessions, 2nd highest for the Round) in his return from a hamstring injury last week, so it's fair to say he'll be on Collingwood's radar for tag purposes.
Carlton vs Adelaide
BEST PICK: Sam Jacobs ($7,100 RU)
Carlton has conceded the 3rd-most points to RUC's over the past 5 weeks, thanks chiefly to Kreuzer's persistent health concerns. With Jacobs back in form with 91 and 98 over the past fortnight and a healthy 105 against Carlton earlier this year (and that was with Kreuzer playing), I'm 100% in on Sauce this weekend.
This is despite Matthew Lobbe ($7,000 RU) doing solid things offensively with an 87-point strike-rate over the last 3 weeks, but ultimately, Jacobs is the better player with a much higher ceiling for only that $100 extra.
BEST STAT: Matt Crouch ($10,100 MID)
Unsurprisingly, Carlton are conceding the 3rd-most points to MID's over last 5 weeks, and that alone should have you zeroing in on the Better Crouch. And considering that he's the only player to have won 30+ touches in his last 9-straight games this year, he should've been front and centre on your radar anyway. Sky's the limit in this matchup.
BEST VALUE: Wayne Milera ($7,000 MID)
Tom Doedee is important to how Crows structure up and they'll miss his intercepting this week. It might be a long bow to draw and it's certainly from limited data… But the last time Doedee missed, Milera notched season-highs in AF points (112), marks (7) and tackles (6). One from left-field to consider.
Sydney vs Hawthorn
BEST STAT: Luke Breust ($7,700 FWD)
Breust struggles without Roughead in the side with having to play more as a spearhead, so having the Captain back (as well as the reinvented Mirra) in the forward line will be huge for the All-Australian. Since the Bye:
With Roughy: 2.5 marks, 2 tackles, 66 AF
Without Roughy: 6 marks, 4.5 tackles, 101 AF
BEST STAT: Lance Franklin ($8,400 FWD)
We know he's under an injury cloud with that groin issue, but just in case he plays, I'll give you some Buddylicious numbers. The first thing to note is that he hasn't scored a ton against his old team in his past 7 matches against them (77 average). This is worrying. However… Franklin's last two Round 23 scores were monsters, 140 AF from 7 goals and 171 AF from 10 goals.
He's a match-winner with a knack for breaking slates, so keep him in mind if he does play – although it might be too risky to plug him in for the Saturday Special given the early lockout time.
BEST VALUE: Heath Grundy ($6,000 DEF)
Now, in the event that Buddy misses with his groin complaint: everyone talks about how predictable Sydney are with their forward thrusts with Franklin as a focus point, and they might be right. Swans seem to share to ball in defence more without him, as Grundy posted his 3 highest scores for the year when Buddy missed earlier this season: belters in 93, 94 and 93. Grundy's 12, 11 and 8 marks in those games suggests a tangible role change, so keep an eye on developments with the luckiest groin in the AFL.
BEST RETHINK: Tom Mitchell ($12,500 MID)
Hewett's by far the best tagger in the comp, with his targets scoring 20 AF less than normal on average, and he back up that claim last weekend. With Coniglio dominating with 79 points to his name at half-time last week, Hewett sprung into action and held him to just 17 points in the second half. He even tagged Titch earlier this year to just 20 disposals (2nd lowest for year) and 58 AF (his lowest score since 2015). Seriously painful reading if you're spending $12.5k on him.
On top of all that, Titch HATES playing his old club, boasting career scores of 108, 94 and 58 against them. These are his numbers Since he became a Hawk:
Average against all other 16 clubs: 37 touches, 5.3 marks, 133 AF
Average against old team in Swans: 26 touches, 2.7 marks, 87 AF

Brisbane vs West Coast
BEST PICK: Elliot Yeo ($10,300 DEF)
Only player in the league to score 113+ for 5-straight weeks.

Scores of 122 and 130 since

Gaff

went down, playing as a full-time midfielder.

Numbers support that – averaging 111 as a MID this year, compared to 89 as a DEF.
BEST STAT: Luke Hodge ($7,600 DEF)
Witherden

out with a

hammy, which means there are 7 or 8 marks to be shared amongst that Brisbane backline. Hodge is the most logical replacement in that rebounding/distributor role.

Hodge with more than 8 marks this year:

98, 140, 112.
BEST VALUE: Jamie Cripps ($7,500 FWD)
Fills a much greater role for the team when

Josh Kennedy

is missing:
Last 7 Scores with JJK: 65 AF
Last 7 scores without JJK:  96 AF
BEST RETHINK: Dayne Zorko ($9,500 MID)
Mark Hutchings

tag incoming, ranking as the 2nd-best tagger in the comp. His targets score 17 AF less than their normal output on average.
Hutchings' last 5 tags:

Sidey

(48),

Macrae

(76),

Neale

(94),

Wingard

(87),

Oliver

(75)

Zorko's last 2 scores being tagged:

61 (

Greenwood

), 74 (

Miller

), and they were over the past fortnight too.
Melbourne vs GWS
BEST PICK: Max Gawn ($9,400 RU)
If

Sam Jacobs

had 55 hitouts against

Lobb

a fortnight ago… What will Max do to him in a must-win game for home ground advantage in the Finals?

Max with 50+ hitouts this year:

114, 127, 143, 141, 113, 99.

At the MCG, where Gawn averages 118 this year – compared to 108 elsewhere and an even 100 outside of Victoria.
BEST STAT: Tim Taranto ($8,000 MID)
Midfield time under threat with

Josh Kelly

back in this week:
With Kelly: 86 AF (8 of his 12 scores under 93)
Without Kelly: 100 AF (only 1 of his 7 scores under 93)
BEST VALUE: Adam Tomlinson ($6,700 DEF)
Playing through the midfield in the past few weeks for mixed results: 110, 54, 102.

Hit and miss as he's often Mr Fix-It for GWS; relief ruckman for

Lobb

one game

,

back-up key defender when GWS have copped injuries in defence in the next, and even a big-bodied midfielder when

Kelly

missed.

Tomlinson's scores when topping 20 touches

: 96, 106, 104, 110, 102.
St Kilda vs North Melbourne
BEST PICK: Todd Goldstein ($8,500 RU)
His opponent this week,

Lewis Pierce,

managed just 17 hitouts last week, while

McEvoy/Pittonet

helped themselves to a combined 57 hitouts.

As we know, Goldstein likes to bully weaker rucks and take their lunch money… Over the last 6 weeks:
Good Ruck Opponents: Grundy (80), Stef Martin (59), Jacobs (85)
Poor Ruck Opponents: Sinclair (125), Lycett (123), Trengove (114)
BEST STAT: Jack Steele ($8,600 MID)
Counter-intuitive, but actually scoring more as a tagger this year as opposed to solely trying to find his own footy:
Pre-Bye (not tagging): 21 touches, 6 tackles, 83 AF
Post-Bye (tagging): 26 touches, 7.5 tackles, 105 AF
BEST VALUE: Logan Austin ($5,100 DEF)
Nathan Brown

out paid dividends last week as we expected, as we'll be whipping it again:
Without Brown: 97, 112, 84, 86 (9.5 marks per game)
With Brown: 30, 69 (3.5 marks per game)      
Want to win a trip to the AFL Grand Final? Of course you do!
Always remember to gamble responsibly. If you're having problems with your betting, you can get help at Lifeline or talk to someone at Gambling Help Online.