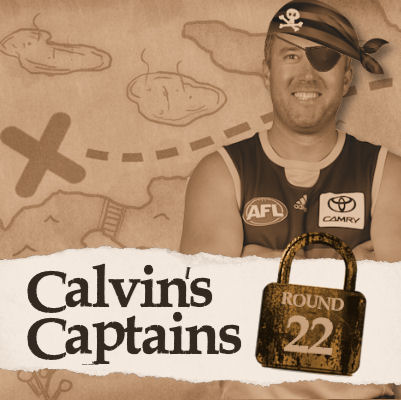 SHOULD HAVE A 'DAYNE' OUT
Anyone playing the Suns, has a day out and this time it's the Brisbane boys who get their turn.
Funnily enough though, Gold Coast won this game earlier in the year and on that day they used Touk Miller as a tagger on Dayne Zorko (55). This should happen again based on the fact it worked and they won. The thing is, they haven't been tagging in recent weeks, but I'd be shocked if they didn't do what they did last time.
The guy I really like here though is the other Dayne, Dayne Beams.
The Suns are the easiest to score on in recent weeks and the easiest for midfielders over the course of the year. In the last three weeks, they have given up the third most 100+ scores (14) and let's not forget what Oliver (154) and Brayshaw (143) did to them two weeks ago.
Beams scored 87 against them earlier this year, but even on a bad game for his standards, he found the pill 28 times. Before that he scored 143 and 103.
If this pans out the way I think it will, look out for Beams to have a big one at Metricon where he has scored 103 and 119 in his last two runs there.
I'LL TAKE OVER NOW BOYS
After the Kangaroos gave Macrae, Hunter and Daniels 40 touches each last week, it's time for Matt Crouch to take over from where they left off. In fact, seven Bulldog player found the pill 26 times and this equates to great news for Crouch.
Crouch is averaging 121 in his last three games with scores of 106, 134 and 123.
He scored 116 against the Roos last year and if anyone actually watched the field day the Dogs had on the Roos last weekend, you can see why I really like Matt here.
Lock him in for 40 touches and a nice 130+ score at home.
JACK ALL OUT ATTACK
Over Jack Macrae's career against the Blues, he has scored 145, 123, 101, 109 and 113. Yep that's right! He is in some hot form of his own as well with 40 touches (118) last week and 132 and 122 before that.
He loves playing under the roof as well. This year, he hasn't gone under 107 from 8 games and has been running a muck in each and every game.
At the end of the day, it's only Carlton and with form and history on his side, he sits confidently as my second best option this week (pending Ryder playing).
The People's Periscope is here for the second last time this year. So join the nonsense right here. https://t.co/1rnjfN9k7v

— Calvin (@CalvinDT) August 15, 2018
WILL RYDER PLAY?
Last weekend, Patty Ryder limped off the ground and didn't return.
If he doesn't front up on Saturday at the MCG, Brodie Grundy will have a field day.
Despite only scoring 89 last week against Stef Martin, Grundy will be up against the likes of Westhoff or even Frampton on debut here if Ryder fails to get himself right.
Grundy scored 105 against Ryder last year and after Ryder went down last week, Lycett went on to dominate the Port ruckman having 40 hit outs and 114 points of his own.
NOTE: According to Warnie "Ryder is more likely to NOT play, than play." Grundy is currently NOT in my top five, but if Ryder doesn't show, he will be straight into #2.
OINKING TO THE GRAND FINAL
With a lowest score of 130 in his last five games, Tom Mitchell makes it easy for us each week and once again this week.
Up against the Saints, he meets the team who have given up the most 100+ scores in the last three weeks with a total of 18, along with 8×120+ scores to sit at #1 in that category too.
He scored 147 on them earlier this year and 125 in 2017.
St Kilda didn't even use Jack Steele as a tagging option last week as Myers (135), Heppell (132), Smith (125), Merrett (119), McGrath (113) and Langford (112) all had a field day.
We can lock in the pig for a safe 140 to 180 score here and should be bringing us home the bacon.
JUST QUICKLY CALVIN… 
Scott Pendlebury v Port Adelaide @ the MCG:  Averages 120 on Port in his last three games and should be great here.
Josh Kelly v Sydney @ SPO:  Ko'ed on 67 last week. Not touching him. Probably won't play anyway. Trade!
Tom Rockliff v Collingwood @ the MCG:  Time to trade? Collingwood have only given up 6×100+ scores in the last three weeks (ranked #2) and just 2×120+.
Gary Ablett v Fremantle @ GMHBA:  Could be huge again after coming off a massive 152. He averages 121 at home this year but hasn't scored over 100 against Fremantle in his last three. That will change.
Seb Ross v Hawthorn @ Etihad Stadium:  #2 man on form behind the pig averaging 136 with 143 and 160 coming in his last two games. Hawks are tough to score on at the moment and even though he's at Etihad where he has been great this year. I'm cautious on the gun.
Patrick Dangerfield v Fremantle @ GMHBA:  Freo sits as the third easiest team in the last thee weeks and Danger has posted 134, 118, 130 and 147 on these guys in his last four. Coming off 126 and 128, he'll be out to fire again here.
Patrick Cripps v Bulldogs @ Etihad Stadium:  102 last week and 112 on the Dogs earlier this year. I like him, but we have better.
Sam Menegola v Fremantle @ GMHBA:  Rates high for me this week with scores of 126 and 112 in his last two games, plus he had 124 on the Dockers last year. Got his name written all over this one.
Lachie Whitfield v Sydney @ SPO: If Kelly sits, does Whitfield get tagged by Hewett? Could be Shiels or even Coniglio but with form of 135, 118 and 130, he's chance. Only has 1×100+ scores against the Swans in his last six games.
Lachie Neale v Geelong @ GMHBA:  99 and 94 in his last two against Geelong. Pass.
Max Gawn v West Coast @ Optus Stadium:  Just 78 last week if a huge turn off and Max only had 96 on the Eagles last year. Only against Lycett though… could be anything.
Steele Sidebottom v Port Adelaide @ the MCG:  Port are the 5th hardest in the last five weeks and even with scores of 113 and 124 against them in his last two. We have better options.
Clayton Oliver v West Coast @ Optus Stadium:  Running hot with 127 and 154 in his last two but only managed only 84 on the Eagles last year. If it was at the MCG, I'd be more interested than I am.
Zach Merrett v Richmond @ the MCG:  Impressive record here with 102, 101, 152 and 115 in his last four against the Tigers… but the Tigers can be tough. Better pass.
Angus Brayshaw v West Coast @ Optus Stadium:  Great form with 108 and 143 but the Eagles can be a scary opponents for Fantasy scores at their home ground. Slightly worried and therefore not captain material.
Lachie Hunter v Carlton @ Etihad Stadium:  44 touches and 142 last week, sneaky trade in option if you are looking to mix things up a little. Had 104 on the Blues earlier this year.
Elliot Yeo v Melbourne @ Optus Stadium:  Averaging 124 in his last three but meets the Demons, one of three teams in the league he hasn't toned up against despite playing them 6 times. Other teams are Geelong and Collingwood.