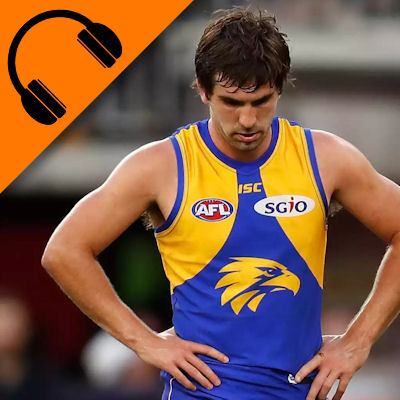 Click here to subscribe on iTunes. (Please leave a rating and review to help us move up the charts).
Round 20 was epic for many reasons. There were the incredibly close contests, the players making inspiring comebacks and controversy at every turn. For AFL Fantasy coaches, it was all about the qualifying and elimination finals.
Continuing the trend of recent weeks, round 20 was a high scoring affair. The weekly winner, Anthony Crutchley, was able to rack up a whopping 2780 points with his team full of midfield beasts that saw half-a-dozen of his chargers score more than 130 points.
Although Team Crutch dominated the round, the best possible 22 racked up an almighty score. If you nailed the highest point scorers per position, 3103 points would have been your round 20 total.