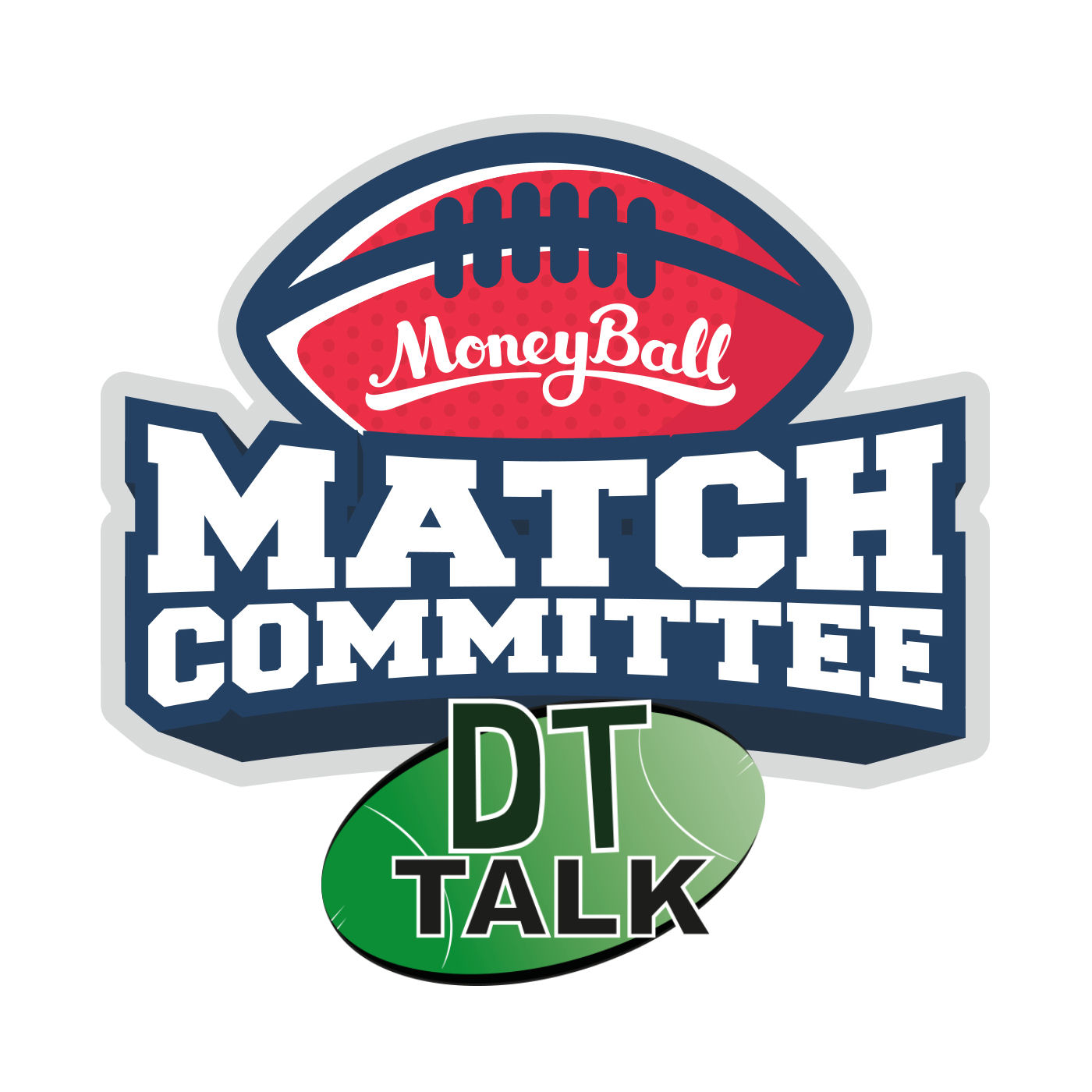 Tbetta here, and welcome to the self-proclaimed top resource for keen Aussie rules Moneyball punters! DFS (Daily Fantasy Sports) is taking off around the world and Moneyball have the perfect platform for you to turn your AFL Fantasy prowess into cold hard cash. Signing up is easy – head to moneyball.com.au and you could be ballin' within minutes.
If you're unsure how DFS works, be sure to head to the 'Help' section for all the info you need to start cashing in on your AFL Fantasy knowledge.
Click here to subscribe on iTunes.
St Kilda vs Carlton
BEST PICK: Matthew Kreuzer ($8,500 RU)
The newborn deer is excellent value here as a solo ruck – provided he can actually last a full game of course. Kreuzer's résumé has been littered with excusable offerings; he's produced 73, 60 and 42 in injured games already this year, and added scores of 70 and 79 in games where he's had to tandem with Phillips. Take those scores out, and The Kreuz is averaging a scintillating 103 MB this year and faces the club that has conceded the most points to RUC's this season. It's a no-brainer for me.
BEST STAT: Patrick Cripps ($9,400 MID)
The selection or non-selection of Cripps will be a massive deciding factor on this slate.
In the 'For' camp is not only the fact that he's a an absolute gun, but the fact that he's scored over 130 thrice in his 4 career games against the Blues. That's an incredible record for a career so young.
However, there are situational negatives here too. I'd be wary of the Jack Steele tag, after quelling Oliver (82) and Wines (69) in the past fortnight. Both of these guys sit alongside Cripps in the Top 10 for Clearances, so he's the exact same type of target for a simple-minded lad like Steele. Not only does Cripps average 15 less when he's tagged, but he also averages 18 points less when facing a team outside the Top 8 compared to a team inside it… Both these phenomena will be occurring this week, so I'm leaning towards fading Patty here.
BEST VALUE: Jack Billings ($7,200 FWD)
Billings is one of the elite downhill skiers this year, which should be no surprise given his role and form line this year. Jack averages a lowly 19 touches and 71 MB in losses this year, but that shoots up to 26 touches and 107 MB in St Kilda's few victories! Given that the Sainters are $1.30 favourites here, you can have a nibble at Billings this week, especially after scoring 104, 93 and 84 in the past 3.
BEST VALUE: Tim Membrey ($6,600 FWD)
Carlton concedes the most points to Key FWD's this year, so I'm always looking for value in goalkickers against the Blues. Membrey fits the bill here as a feast-or-famine type pick, a GPP-only guy who you should be taking pot shots at on nights like this where he has a favourable match-up. Membrey averages 89 MB this year when kicking multiple goals, and I can't see him failing to do that at Etihad this evening.
Hawthorn vs Brisbane
BEST PICK: Dayne Beams ($9,200 MID)
No player has more scores over 110 in the past 10 weeks than Beamer, who's posted 8 such totals along with Brodie Grundy. He also averages 111 against the Hawks in his last 5, which includes that 119 against them earlier this year. Beams is the perfect GPP candidate with his unrivalled ceiling littered with deep troughs to keep his price affordable – at this salary, if he scores a 90 or a 100 your line-up isn't going to salute anyway.
BEST STAT: Luke Breust ($7,600 FWD)
Brisbane concede the 4th-most points to Small/Medium FWD's this year, which immediately throws Breust's hat in the ring as he averages 103 in games with multiple goals this year, compared to just 64 when he doesn't. Of course, smashing out a 151 last week certainly helps with selection confidence.
So the question is: do you think Breust, who's sitting 3rd in the Coleman, can kick a couple of snags against a Brisbane defence that's still missing Harris Andrews?
BEST VALUE: Jonathon Ceglar ($5,900 RU)
McEvoy is out for 5-6 weeks with a fractured cheekbone, which throws Ceglar into a very foreign role – playing as a solo ruckman. Ceglar averaged 84 over a 6-week stretch a couple of years ago when McEvoy was last out… and that was sharing significant ruck time with David Hale. The Hawks haven't brought in another ruck-capable player, so we finally get to see what Ceglar can do as not only the "big banana", but the only banana in the fruit bowl.
BEST VALUE: Tom Cutler ($7,600 DEF)
He's designated DEF status in Moneyball but Cutler's actually playing a wing role for the Lions this year, and it's paying dividends for his fantasy investors. He's scored 97, 101 and 142 since the Bye, leading the league in marks over that stretch with 11.7 per game. Cutler loves a cheeky +6 combo, scoring 94, 98, 126, 97, 101 and 142 when registering at least 7 marks this season.
Melbourne vs Western Bulldogs
BEST PICK: Max Gawn ($9,800 RU)
The last 6 ruckmen to face the Western Bulldogs: Grundy (124), Gawn (141), Ryder (102), Goldstein (118), Stanley (104) and McEvoy (107). These are unparalleled numbers. The Bulldogs give up 51 hitouts per game to their opposition, which is absurd and easily the most generous in the league.
It's excellent viewing when you look at it from Max's perspective too. Gawn capitalises against teams with a weak ruck division like no other – these are his efforts against the 4 easiest teams for RUC's to score against this year: 141 (Bulldogs), 111, 135 (St Kilda), 138 (Geelong) and 143 (Richmond). You're picking him for ceiling here as Gawn is the only player besides Titch to reach 135 MB on at least 5 occasions this year.
BEST STAT: Key Forwards vs Western Bulldogs
The Bulldogs concede the most points to Key FWDs over the past 5 weeks, which is a nasty side-effect of having the competition's youngest defence, with a few injuries sprinkled through. Even just last week, Roughead (112) and Gunston (111) both teed off, while Breust casually threw together a 151-point monster.
When these two teams met in Round 11, it was a Key Forward's delight. Tom McDonald ($8,500 DEF) pumped out a career-high 141 from 11 marks and 4 goals. He's a great option again here after scoring 126, 111, 108 and 141 in his last four against the Doggies. Jesse Hogan ($7,700 FWD) also dominated, notching 123 from 10 marks and 5 goals. We all know he likes to rack up marks to boost his fantasy score, producing totals of 133, 102, 110, 113 and 123 in games where he's reached 8 marks this season.
BEST VALUE: Angus Brayshaw ($8,500 DEF)
The Bulldogs concede the most points to MID/FWD's over the past 5 weeks, as players such as Breust (151), Wingard (124) and even Fritsch (126) have all gone bonkers against them lately. 6 of Brayshaw's last 7 games have been tons (averaging 111 over that stretch) and the slipper certainly fits from a DVP sense here.
Gold Coast vs Essendon
BEST PICK: Dyson Heppell ($8,400 MID)
Gold Coast concede the most points to MID's this year, and Heppell already has runs on the board against the expansion club with 122, 108 and 111 against them in recent times. Heppell is your prototypical player that scales extremely well with his possession tally, producing totals of 145, 123, 114, 113, 103, 116 and 97 when reaching at least 28 touches this season. He should have no problem hitting that mark this Saturday and you can get him for a very modest price.
BEST STAT: Devon Smith ($9,200 FWD)
Leads the league for tackles at 8.4 per game and it's not even close – the next most is a three-way tie between Curnow, Oliver and Zorko at 7.1! For Devon, that's huge – it's like starting the game with 34 Moneyball points before you've even got a touch.
We all know know that Gold Coast concede the most points to MID's this year, but the key part is that they concede 405 disposals per game – easily the most in the comp. Devon loves a tackle but his best scores come when he adds some leather to it, pumping out 129 and 150 in games where he's won 24+ touches this year.
BEST RETHINK: Zach Merrett ($9,600 MID)
Beware the Touk/Sexton Tag, whose victims include Titch (84), Sidebottom (81), and Higgins (75) over the past three weeks. The last time these teams played, Touk went to Merrett and held him to a lacklustre 91, so just be prepared for Zach's run of 5-straight tons to come to an end this week.
GWS vs Richmond
BEST PICK: Kane Lambert ($7,100 MID)
For some reason, due to some internal balance things that we'll never understand without being in the inner-sanctum at Richmond, Lambert's role is much juicier when Prestia plays alongside him. The contrast is stark; he averages 19 touches and 64 MB without Prestia, but that jumps to a huge 27 disposals and 102 MB alongside the former Sun. It's completely counterintuitive I know, but I'm not going to question a good thing – especially after Lambert posted a career-high 33 touches last week against the Crows just last week.
BEST STAT: Trent Cotchin ($7,800 MID)
The Richmond skipper loves playing the Giants, averaging 106 in his last 7 against them. In fact, Cotchin had 8 scores of 105 or more last year, and 3 of them came against GWS! Cotchin might not have the same ceiling as he used to back in 2012, but he should see a little boost with this match-up as the Giants give up 4th-most points to MIDs over past 5 weeks.
BEST VALUE: Dawson Simpson ($5,000 RU)
Awesome Dawson managed just 51 last week… But that was against the stingiest team for RUC's to face up against in West Coast. His fortunes will flip this week though, as Richmond concedes the 2nd-most points to RUC this year. Nankervis is an easy opponent in the air, with the Tigers conceding 46 hitouts per game (3rd most in the league), so Dawson will have a solid foundation to build upon at a bargain $5k price-tag.
BEST RETHINK: Tim Taranto ($7,500 MID)
As we've talked about before, Taranto scores better when other GWS inside MID's are out.
Without Kelly: +13 average
Without Coniglio: +8 average
Without Hopper: +21 average
As you can see, Hopper is the biggest culprit as his scores without the 1-dimensional midfielder this year reads 112, 91, and 114. Unfortunately, Hopper comes back in this week to complete the quartet – Taranto's scores when all four play together this year are 52, 50, 87, 86 and 66. Yuck.
Collingwood vs West Coast
BEST PICK: Shannon Hurn ($7,500 DEF)
Collingwood conceding the equal-most points to premium DEF's over the past 5 weeks.

Hurn had 117 against the Pies last time they met (29 touches, 10 marks)

Magpies concede 3rd most marks this year, and Hurn's scores when taking 10+ marks this season: 112, 118, 98, 124 and 108.
BEST STAT: Andrew Gaff ($10,200 MID)
3 scores over 145 in his last 6 games; Titch is the only other player to achieve that this season.

Collingwood concede the 3rd most points to MID's this year.

Collingwood have given up at least one score of 120+ to opposition MID's in every game over the past month:

Merrett

(124),

Swallow

(126),

Cripps

(146),

Oliver

(135).
BEST RETHINK: Brodie Grundy ($10,700 RU)
Grundy might not be worth the price-tag given that:
West Coast concede the fewest points to RUC this year.

Only 1 RUC has reached 90 against them all season

They concede the 2nd-least hitouts per game (29 per game), and Grundy's scores this year when winning less than 32 hitouts:

84

MB. The only game where he didn't ton up this season!
North Melbourne vs Sydney
BEST STAT: Todd Goldstein ($8,300 RU)
Last 3 scores:

118, 93, 132.

It's been an improvement across all areas Since Round 6 for Goldy:
Rounds 1-8: 12 touches, 33 hitouts, 82 AF
Rounds 9-16: 15 touches, 39 hitouts, 99 AF
Sinclair

(112) had the wood over

Goldy

(70) earlier this year but I'm calling that it flips this week given Goldstein's recent form.
BEST VALUE: Paul Ahern ($4,300 MID)
82 and 88 in the past fortnight.

22 touches in both of those and he's hitting the scoreboard with 3 goals over those 2 games.

Named on a wing, so will have every opportunity to throw together another solid score.
BEST RETHINK: Shaun Higgins ($8,800 MID)
Another tag coming Missy's way, with

Hewett

tagging every week since Round 8.

Some of his victims thus far:

Titch

(58),

Cripps

(57),

Steven

(49), and

Shuey

(53).

Can't touch Higgins this week after he succumbed to a light

Sexton

tag (75) last week.
Fremantle vs Port Adelaide
BEST PICK: Justin Westhoff ($9,000 MID)
Was the game-high scorer when these teams met back in Round 1 with 132 MB

Lowest score of 96 in the past 6 weeks.

Dockers conceded the most marks of any team this year, and Westhoff with 8+ marks this year: 132 and 113.
BEST STAT: Patrick Ryder ($8,000 RU)
Should dominate in the air vs

Darcy/Jones

combo with

Sandi

out injured.

Freo have given up the 2nd-most RUC points over the past fortnight without the Big 211, conceding 110 (

Martin)

and 124 (

Gawn)

.

Ryder had a stinker last week but surely bounces back – it's his only score under 80 in the last 6 weeks.
BEST VALUE: Tommy Sheridan ($6,200 DEF)
Last 5 scores:

100, 82, 85, 73, 99.

No surprise those scores are since the week that

Michael Johnson

and

Danyle Pearce

were dropped, as Freo went for youth policy.

Named on a wing again.
Always remember to gamble responsibly. If you're having problems with your betting, you can get help at Lifeline or talk to someone at Gambling Help Online.