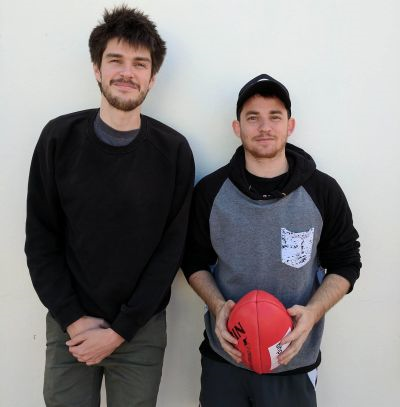 A Word From The Milkmen
With some of the die hard coaches well into the early planning stages of their 2018 AFL Fantasy team (ourselves included) we wanted to introduce ourselves to the Dreamteam Talk community.
Unfortunately, after doing such a good job for such a large amount of time, Jeppa has decided to step down from his role of finding us coaches the best cash cows amongst the rookies. As avid followers of all his posts, we know this is a massive loss and would like to commend Jeppa once more for his high quality output and helpful advice to all those that needed it.
However, with Jeppa stepping aside, it has become the Milkmen's responsibility to fill the void that has been left by continuing to find the best cash cows on offer. In recent years we have been blessed from a cash cow rookies perspective with expansion clubs and the Essendon saga providing plenty of scope for cheap players to get plenty of senior game time, unfortunately, those days are over. Thankfully, The Milkmen have been keeping a very close eye on the Under 18 Championship, TAC Cup, WAFL, SANFL, NEAFL etc and have you covered. 
So Where To Start
For the sake of simplicity we have decided to include all Cash Cow rookies as players priced in AFL Fantasy as $270,000 or below (this is based off the price of the number one draft pick, Cameron Rayner).
To help the community start to be able to get a better idea of what we are dealing with this year, we have put together a quick list of names you should start to get to know in each position. Once the JLT season has finished, we will do a top 10 list in each position, but in the mean time, these are our early favourites. 
Please see the table below for a list of names you should start to become familiar with. They represents the players at this stage of the year that we believe to be the most fantasy relevant for the season ahead. 
[table "CashCows18" not found /]

We will soon be providing a spreadsheet with the full Cash Cow List for 2018, including all drafted players (both NAB and rookie) as well as players names you should look out for who were drafted in prior years. Including all their Under 18 and reserve level fantasy stats that you need to know. Something to look forward to anyway!
For now, the list above should help get you started and increase your understanding of who the next crop of cash cows are that we will be dealing with in 2018. 
The Year Ahead
What do Holsteins, Jerseys, Guernseys, Ayrshires, Brown Swiss and all the players you'll find in our posts have in common? They are all the best kind of cows to milk!
The pressure is on and we will be keeping a close eye on all news, interviews and most importantly the JLT series to bring you, before the season starts, a list of all the best rookies available in each position.  We're equally nervous and excited about putting this together!  Once the season kicks off we plan to follow a similar structure to Jeppa with our weekly articles to help make the transition easier for all but with some added extras.
Where to From Now
We are looking forward to fielding all your questions throughout the year and the best place to find us outside of the comments on here will be on Twitter at our handle of "TheMilkmenDT".
Please start shooting through any queries you have and we should be able to help you out in one way or another!