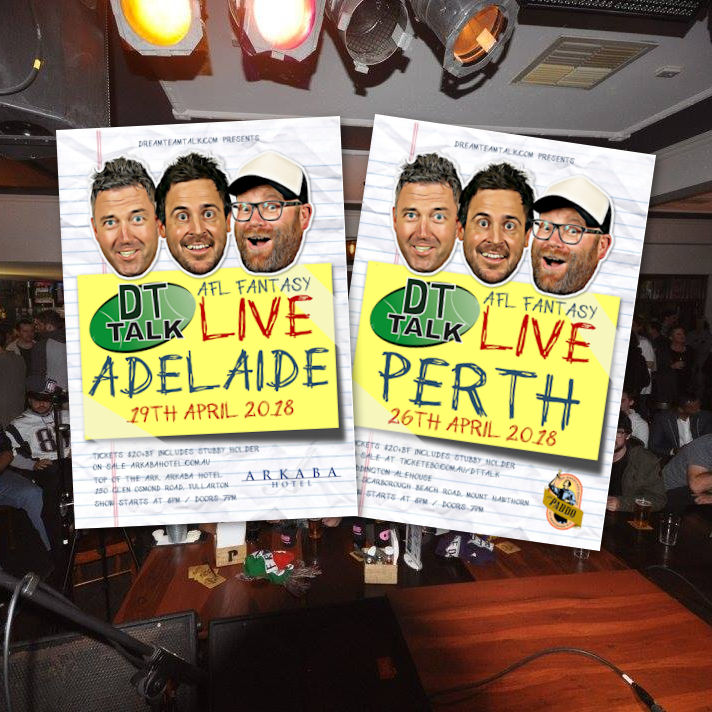 We are hitting the road in April to do a couple of shows. We head to Adelaide for the first time and we return to Perth after a sell out show last year.
Adelaide – Thursday 19 April, 2018
Top of the Ark, Arkaba Hotel
150 Glen Osmond Rd, Fullarton, SA
Click to buy tickets
Perth – Thursday 26 April, 2018
Paddington Alehouse
141 Scarborough Beach Rd, Mt Hawthorn, WA
Click to buy tickets
Both nights are set to be a heap of fun for anyone into their AFL Fantasy as Roy, Calvin and Warnie look at the round ahead, tell some stories… and who knows what else – and who may come along!
Tickets are $20+bf and include a special stubby holder on entry. Click on the links below to secure your tickets.
Click here to purchase tickets to the Adelaide show
Click here to RSVP on Facebook
Click here to purchase tickets to the Perth show
Click here to RSVP on Facebook