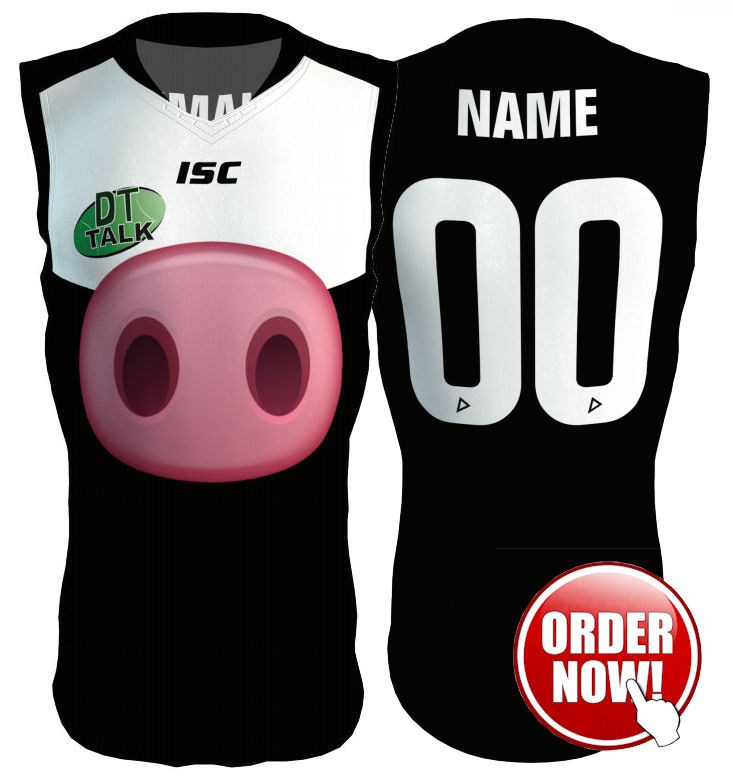 Brand new for season 2018, we have our very own exclusive AFL Fantasy Pig footy jumpers. With the snout on the front and ability to customise a name/number, these jumpers are top quality from our friends at ISC!
Pre-order a jumper before December 18 and you'll have yours in early February as you embark on your Fantasy 2018 pre-season.
Click here to purchase your own custom jumper.