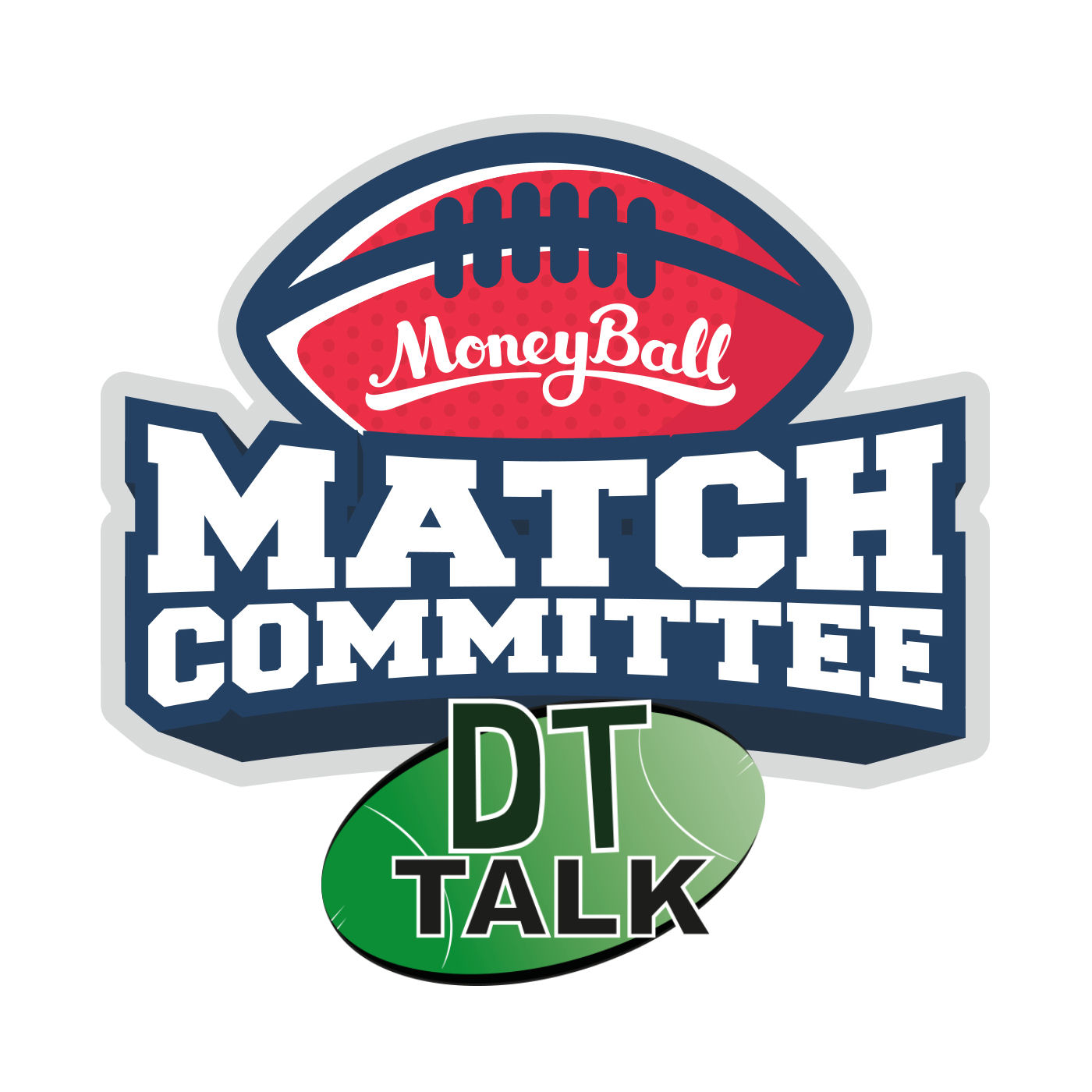 Tbetta here, and welcome to the self-proclaimed top resource for keen Aussie rules Moneyball punters! DFS (Daily Fantasy Sports) is taking off around the world and Moneyball have the perfect platform for you to turn your AFL Fantasy prowess into cold hard cash. Signing up is easy – head to moneyball.com.au and you could be ballin' within minutes.
If you're unsure how DFS works, be sure to head to the 'Help' section for all the info you need to start cashing in on your AFL Fantasy knowledge.
Click here to subscribe on iTunes.
Adelaide vs Western Bulldogs
Despite all the pain he's put us through over the years, you'd be stubborn not to be looking at Brodie Smith ($6,600 DEF) this week. He's basically Rory Laird lately – just cheaper – as their numbers are comparable over the last few weeks
Brodie Smith: 25 touches, 5 marks, 89 Moneyball average.
Rory Laird: 29 touches, 4 marks, 91 Moneyball average
While Laird is pushing through a rough patch, why not save $2.3k and go with Smith instead?
Jason Johannisen ($7,100 DEF) is the latest victim of the standard mid-year tagging of a damaging rebounding defender. It happened to Heath Shaw last year, Zach Tuohy last week and will happen to countless other playmakers in the future. The reason why this is so attractive for opposition coaches is that it's so effective, essentially wiping out completely on of the Bulldogs' most potent weapons:
Rounds 1-10: 25 touches, 87 AF – lowest disposal tally of 19.
Rounds 11-15: 14 touches, 48 AF – highest disposal tally of 19.
Unpickable. As soon as the word 'tag' was used you should have been running for the hills, and those numbers will make you wish you lost the map on the way.
VALUE PICKS:
Josh Jenkins ($7,100 FWD): Don't rate him as a player but he's producing in fantasy to the tune of 101, 98, 126 in his last three games, kicking multiple goals in 7 straight games. Will be a tough match-up for the Bulldogs, especially if the supply is what we expect it'll be.
Brad Crouch ($8,500 MID): With Sloane permanently tagged, someone has to score the points for Crows and it's usually the Crouch brothers. Brad is $800 cheaper and is coming off 116, 135. He's amassed 21 tackles over the past two weeks, a great indicator of intent and effort.
Jordan Roughead ($6,400 RU): Solo rucking it with Boyd and Campbell out. Only on the radar because Sam Jacobs has been lukewarm over the past month and you can save some cash here.
Hawthorn vs GWS
We flagged it a couple of weeks ago during the byes, but Callan Ward ($8,500 MID) is back averaging 107 over his past five starts. He's a must-consider if not a must-pick, as his price is still low after ticking over at just 76 over his  previous nine games. Adding fuel to the fire is the fact that the Hawks have conceded the most points to MIDs this season and, despite better form lately, still rank #3 in that stat within the last five weeks.
Tom Mitchell ($11,600 MID) is a perfect pick for your cash games, double-up's and H2H's because he's offered up just one score below 115 all year – and that was a 108! Consistency is the creed of this new Piglet, and it means that he's always a solid foundation on which to build a squad.
While we're here, let's talk about how Mitchell is in excellent position to do what Dane Swan only just failed to do in 2012 and produce an entire season of 100+ scores! Titch's legacy will become legendary after Swanny's only blemish was an hammy-affected 95 in that history-making season. Fittingly, after 14 games that year, Swanny was averaging 129 – flying at the same velocity as Mitchell is this year.
VALUE PICKS:
Nick Haynes ($7,100 DEF): Before he got injured, Haynes scored 102, 107, 87 (which was from just from three quarters). He was quiet in his return game along with other GWS guys but bounced back huge with 108 last week. Will be a sneaky little POD.
James Sicily ($5,800 FWD): Named as a forward but has been playing back this last fortnight, taking a combined 21 marks from those two games with scores of 88, 112. Stratton's LTI is great news for him possibly remaining in this role heading forward.
Collingwood vs Essendon
Josh Thomas ($4,900 MID) earns lock status at this price, even if he takes up a valuable MID slot. He filled a high half-forward role in return from doping ban, winning 21 touches and kicking a goal. Most importantly though, he actually looked good for his 80 and means that I can easily see that happening again. It's easy to forget that Thomas had two 130+ games back in 2014 (from his 10 full games), so he's definitely got a ceiling.
Yes, Zach Merrett ($11,200 MID) managed just 20 points at half time last week, which is unthinkable… except that he's done it before! Last year against the Pies, Merrett also had another shocker. Just 23 AF at halftime and he finished with 66 – his only score below 90 for the year. However, Zach went on to average 119 over the next three weeks, so don't fade him too hard after taking it easy in just one game this year. Especially encouraging is that he plays Collingwood, who he already scored 137 against earlier this year.
VALUE PICKS:
Jordan De Goey ($7,100 MID): Soaked up a lot of midfield time last week and rewarded Bucks with a career-high 32 touches for his 109 AF. Great fantasy player with the MID minutes, but are they his long-term?
James Kelly ($7,600 DEF): Often, the best POD is the guy you pick out of form in their 'switch-flick' game. Pops Kelly has scored just 63 and 38 in the last fortnight, but he's a way better player to let that continue. Averaged 93 in the month prior and Pies are a soft match-up.
Adam Treloar ($10,300 MID): Bombers are his favourite team to play against over his career, averaging 115 against them from 7 career games (and 126 in past 4).
Sydney vs Gold Coast
Luke Parker ($8,900 MID) fits the 'Fallen Premium' mould perfectly, and these are the types of players we looked to extort over the back half of the season. After averaging a lukewarm 90 over the first 10 weeks of the season, that has improved to 110 per game over the last month and now looks back on track with the game-breaking scores that we saw from Parks last year.
No player has scored more fantasy points than Jarryd Lyons ($9,300 MID) since Round 11… which is a bit of a cheeky stat, given Gold Coast's early bye. Regardless, Lyons has been killing it with a 115-point average in his last 5, thanks to unlimited midfield time with Barlow, Hall and sometimes Ablett out. Lock him now.
VALUE PICKS:
Sam Naismith ($5,500 RU): Had just 2 less hitouts than the BITB in Gawn on Friday in a game that had very few stoppages. Scored 74 without Sinclair and comes in almost $3k cheaper than Witts.
Jarrad McVeigh ($7,100 MID): Registered 24 touches and 10 marks last week for a healthy 96 and a return to possible relevancy. Bit risky given his age/injury history and you have to wonder if Mills' absence helped?
Brayden Fiorini ($7,400 MID): 111 and 112 since Barlow/Hall went down. Lock with a full MID clock again this week.
Brisbane vs Geelong
So this is a random pick but hear me out… Steven Motlop ($6,900 MID) needs to come into calculations this week. We talk about the Brisbane Backline Rule and while key forwards normally dominate against their kids, the little guys often get in on the vulture action as well. Last year Motlop scored 108 (2 goals) and 120 (5 goals) on the Lions, and at risk of branding him a flat-track bully, there's no doubt that Motlop likes it on a platter.
Harry Taylor ($6,400 FWD) switched back in defence against the Dockers a fortnight ago after Stewart got KO'ed, and stayed there against the Giants last week. His splits are interesting; Taylor's average as a FWD is a modest 63.2 from 12.5 games while, obviously a small data range, his average as a DEF is an encouraging 90.7 from 1.5 games. I think he's great value based on those stats… provided he stays back.
VALUE PICKS:
Nick Robertson ($6,300 DEF): Brisbane's backline sucks, but once they get it, they share it around with all of Cutler, Paparone, Mayes & Robertson getting in on the action. Averaging 89 over his last 4 games, Robertson is the type of guy who has a ugly name but sexy numbers.
Alex Witherden ($4,200 MID): Easiest pick you'll make all week after 77 and 96 in his two games. He's even taking kick-outs!
Sam Menegola ($8,500 MID): 124, 113 in last two. Has this form earned him midfield time in the coming weeks? Or will Selwood's likely return boot him back into a forward line rotation?
St Kilda vs Richmond
Role changes are gold in DFS and now that Kane Lambert's ($7,800 MID) a full-time midfielder, he's been pumping out 115 over his past 4 games – the type of output he had in the VFL that resulted in him finally being drafted. Lambo has reached 25 touches or more just 5 times in his career – 3 of those have been over the past month. He's free money at under $8k, so don't miss the boat on this one.
Tagging is becoming a huge concern for Jack Steven ($8,800 MID) suitors as once again, he's shown a weakness for having a shadow. He's been tagged 8 times over the past 2 years for an average of 84, compared to the 106-point average he became fantasy famous for in the remaining games over the same time-frame. Steven's scored 65 (Mountford tag) and 63 (Suban tag) within the past 3 weeks and I'd find it hard taking the punt on Steven when he has a target on his back each week.
VALUE PICKS:
Billy Longer ($6,000 RU): Based purely on price, value pick over Nank at $7,400. Neither are strong ruckmen, so Longer has an opportunity to rack up a few more taps and build on his 80-point rating over the last five weeks.
Jack Steele ($8,200 MID): 17 tackles last week, so imagine if he combines that with more than 15 disposals in the future?
Dustin Martin ($10,600 MID): Hasn't scored a ton against Saints in his whole career, is that a worry? Especially given St Kilda haven't bothered to tag him since 2012? Definitely.
North Melbourne vs Fremantle
Has there ever been a bigger lock in the history of Moneyball than Sean Darcy ($3,500 RU) at bottom dollar? With Sandi out injured and no other recognised ruckmen added to the extended squad, Darcy will ruck this out solo after producing 80 and 114 in that capacity already. He's proven to be a good tap ruckman too, 40 and 33 hitout totals thus far – surprising for a rookie ruck. The most impressive part for me has been that he's averaging 15 disposals, completely counter-intuitive given he's got a little puppy fat to shed.
Normally we'd be concerned about the Goldy match-up for Darcy, but he hasn't been as dominant lately and Witts managed to out-ruck him last week 45-42 in hitouts.
The last time a player had at least 32 possessions and 6 goals was Greg Williams' monstrous effort back in 1989 (53 touches, 6 goals). Cue Michael Walters ($8,000 FWD) and his incredible effort against the Saints, back into relevancy with a return to that full-time midfield role that he loves. North have conceded the most tons over the past three weeks (5.3 per game) and Walters is amongst the group of Dockers that'll soak those up.
VALUE PICKS:
Declan Mountford ($4,900 MID): Coming off a career-high 90 points thanks to 10 tackles. Cheap and worth considering, especially while he's tagging as his tackling should keep his scores healthy.
Ethan Hughes ($6,000 DEF): Every week a random Dockers rookie steps up. Last week it was Tucker, this week it was Hughes with 30 disposals, 14 marks and 137 AF from half back.
Luke Ryan ($4,000 DEF): Has produced 2 scores of 70+ in the last 3 weeks. Not bad for the price!
Carlton vs Melbourne
Michael Hibberd ($7,700 DEF) is averaging 29 touches in his last seven, elite numbers for a defender that matches only the very best back there. I love him as a cheaper alternative to the exuberant price of Docherty at $11,600. At two thirds of the price, he only has to get two thirds of the score to return value compared to the Dochter.
Bryce Gibbs ($11,500 MID) is officially the highest averaging Moneyballer since Round 9 at 141 per game, which is huge when you consider the fantasy beasts we have in our game at the moment! A big reason for his increase in fantasy is simply more footy going through his hands.
Rounds 1-8: 24 disposals (only one game with more than 26 touches)
Rounds 9-15: 34 disposals (only one game under 30 touches)
I really like Gibbs' chances again this week against an undermanned Melbourne midfield that conceded 7 tons to Sydney last week… the only issue is that salary!
VALUE PICKS:
Jay Kennedy-Harris ($3,900 FWD): Been killing it in the VFL, averaging 32 touches in last 5 games and obviously celebrating that form with a few cheeky cold ones. If he survives the Sunday Cull, you'd have to like his chances of returning value.
Jordan Lewis ($7,900 MID): An option based on opportunity rather than form. Viney, Jones and Tyson out means that Lewis needs to step up after averaging just 67 over the past month.
West Coast vs Port Adelaide
Patty Ryder ($7,700 RU) comes up against Vardy (and possibly Lycett) who managed just 16 hit-outs last week against the Bullies. Coming off 119 against Nank – a similarly easy ruck match-up – Ryder will have his way in the air and split the pill at ground level. Most encouragingly, Patty had a season-high 131 against the Eagles earlier this year!
Beware the Hutchings tag, as you read the tombstones of his last three victims:
Round 13: Joel Selwood (48)
Round 14: Clayton Oliver (84)
Round 15: Jason Johannisen (51)
Guys that possibly need to watch out for Hutch include Chad Wingard ($8,300 FWD) after his 39 touches and 141 last week, and Ollie Wines ($9,400 MID) given that he's a similar type of player to Oliver. Robbie Gray ($7,500 FWD) is playing forward so he'll be matched up by Sheppard anyway, but he'd be first cab off the rank if he starts in the midfield.
VALUE PICKS:
Sam Powell-Pepper ($6,400 MID): Since when did SPP become a reliable Moneyball guy? He's scored over 72 for five weeks straight, and is fresh of 92 and 90. Don't love it but if you've got one player to pick and only $6.4k remaining, you're comfortable with Sam.
Dan Houston ($5,500 DEF): The cheapest guy I feel safe picking in this particular game. 101 last week and he's clearly gone past whipping boy Pittard as the distributor off half back.
Dom Sheed ($8,200 MID): Has won at least 21 touches in 5 straight games, low of 96 in that time. Perma-pick while he's sitting just below Gaff on the West Coast form list.
Always remember to gamble responsibly. If you're having problems with your betting, you can get help at Lifeline or talk to someone at Gambling Help Online.