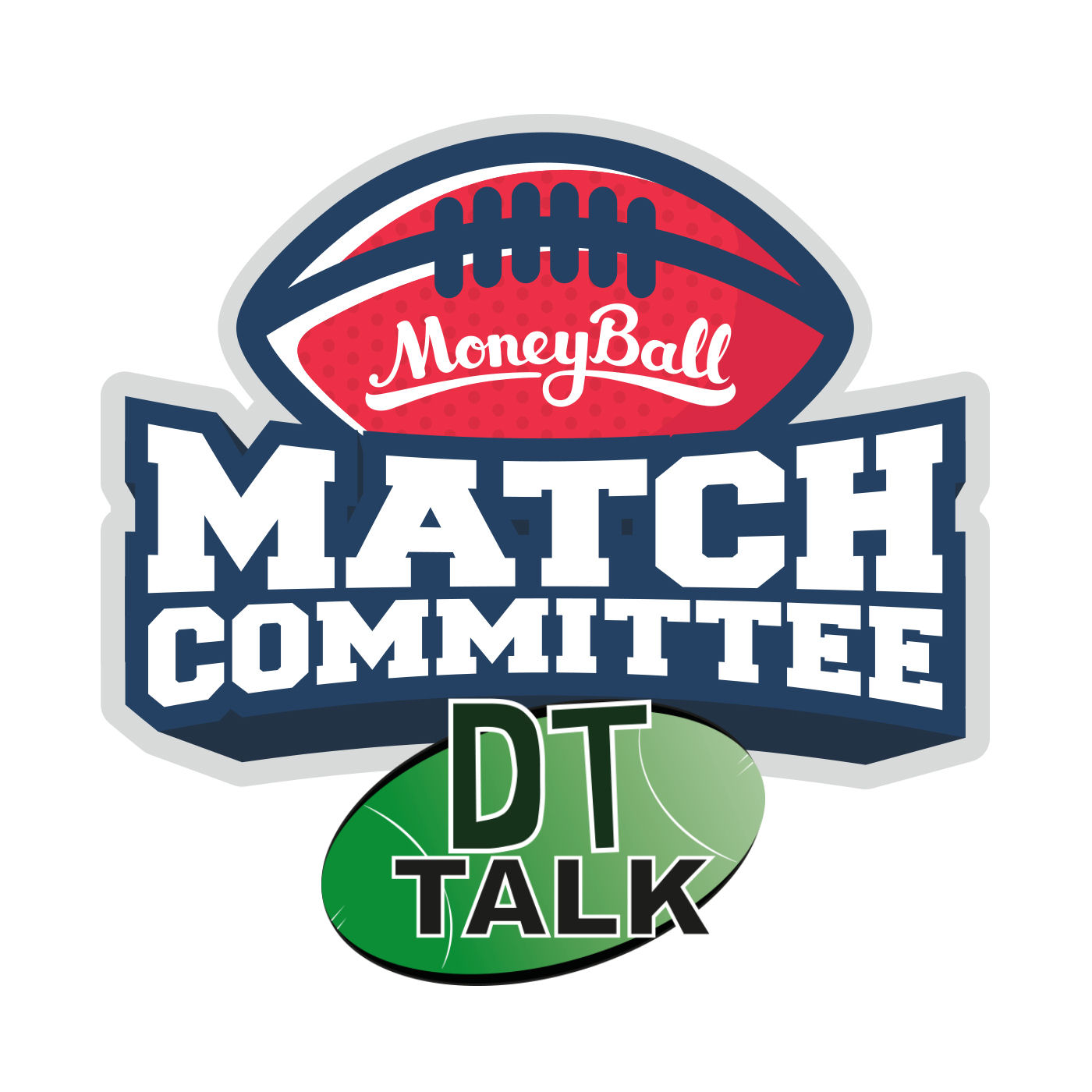 Tbetta here, and welcome to the self-proclaimed top resource for keen Aussie rules Moneyball punters! DFS (Daily Fantasy Sports) is taking off around the world and Moneyball have the perfect platform for you to turn your AFL Fantasy prowess into cold hard cash. Signing up is easy – head to moneyball.com.au and you could be ballin' within minutes.
If you're unsure how DFS works, be sure to head to the 'Help' section for all the info you need to start cashing in on your AFL Fantasy knowledge.

Click here to subscribe on iTunes.
Before we jump into the tips, it's important we quickly outline the changes to Moneyball this season. 
We now have a 'FLEX' slot in our squads, at the expense of the 4th 'MID' position we had previously. Quite simply, you can pick any player in the position, giving us a little more flexibility in forming line-ups.
Point scoring has moved away from the custom formula last season and now sits in line with the scoring system that you already know and love!
With those tweaks in mind, let's start ballin'!
 

Port Adelaide vs Carlton
Whether or not the Blues are travelling well, you can always count on Sam Docherty ($9,600 DEF) to get the job done, producing a lowest score of 90 this year. He's one of the safest pick in the Moneyball largely due to his role in the Carlton machine, racking up the +6 combos to lead the league in marks with 9.5 per game. Doc's career-high score was against Port last year, a monster 140-point beast thanks to 33 touches and 13 marks.  
The ruck situation at Port has been a staple of this article for the past two years, with Jackson Trengove ($6,700 DEF) the leading man. The part-timer managed to hit 78 points as the sole ruckman last week, but with Patty Ryder ($6,600 RU) back in the side after serving his suspension, is Trenners worth your time? His scores playing as a defender this year suggest absolutely not, managing just  58, 55 and 57 over the first three rounds.
VALUE PICKS:
Dan Houston ($5,100 FWD):

Too cheap to ignore after scores of 99, 73 and 82. Has a very fantasty-friendly role off half-back and even

Pittard's

return didn't spoil the party.

Caleb Marchbank ($4,700 DEF):

Like

Houston,

Marchbank is too cheap to miss given that he's failed to reach 78 points just once this season.

Jack Silvagni ($5,600 FWD):

Normally when a fringe fantasy player is coming off two good scores, it means that they're about to dip into a trough as they go through their natural rollercoaster of scoring. With 80 and 103 in the past fortnight, Silvagni could be that guy.
 

Western Bulldogs vs Brisbane
For the last two years, we always look for forwards coming up against the embarrassment of a defence that Brisbane fields week to week. With Cloke, T. Boyd and Crameri all out, Jake Stringer ($6,400 FWD) is the focal point up forward and has to hit the scoreboard for the Bulldogs to leave victorious as we all expect they will. Even though he struggled last year, Stringer still managed to kick 3.3 against the Lions (coincidentally also in Round 5) and should kick himself a bag this Saturday.
Stefan Martin ($9,100 RU) is ticking all the boxes this week, coming off not only a string of excellent outings (121, 126 and 114) but his history against the Bulldogs is gaudy with 96, 152, 92 on top of it. Stef's super-charged scoring this year is all down to a bump in traditional rucking stats; over the 2014-16 seasons, Martin averaged 29.7 hitouts per game. He's averaging 43 hitouts per game in 2017!
VALUE PICKS:
Tom Rockliff ($10,600 MID):

The greatest fantasy footballer of all time has averaged 129 in his past three and the Bulldogs are conceding 3.5 tons per game. Seems like a recipe for success to me.

Clay Smith ($6,100 MID):

85 in his first game for the year begs the question, why was he ever left out in the first place? Will play forward and is always a big chance to kick a couple of sausage rolls, let alone against the Lions.
Play on our favourite DFS platform.
Gold Coast vs Adelaide
No May, Day and Thompson puts Adelaide Captain Taylor Walker ($7,600 FWD) front and centre as the Suns deal with injuries to key defensive personnel. Tex averages 101 against the Suns over his career – easily his highest against any single club – and is coming off totals of 92, 110, 121. He's going to awesome, so get on board.
Only two current players have ever scored 139+ three games in a row, and that's Rockliff and Rory Sloane ($10,400 MID) after he's pumped out 152, 139 and 142 in the past few weeks. He's hot as a pistol right and it's unlikely you'll ever win a GPP if you don't own the guy who's churning out 140's like they're normal.
VALUE PICKS:
Troy Menzel ($4,000 FWD):

bit of a whipping boy at Adelaide, but he's been producing 60's and could easily go higher against opposition like the Suns.

Brandon Matera ($7,700 FWD):

107,138 are his last two offerings in a high half forward role. Real or fake? I'm leaning towards the latter, but that's the beauty of DFS – you're only taking the punt on him one week at a time.

Riley Knight ($5,000 FWD):

a solid pick for the price, because you won't be able to afford

Sloane

without a few cheapies. He's produced 80 and 74 in last two but we're yet to see any evidence of a ceiling at AFL though.

Sydney vs GWS
Sydney have bolstered their ruck with the addition of Kurt Tippett ($6,500 FWD), but that won't matter to a mountain like Shane Mumford ($7,800 RU). The former Swan seems to thrive on revenge, dominating his former side last year with scores of 117 and 99. Recent form is encouraging after cruising to 104 last week and we expect that kind of output will continue against the 5th easiest team for ruckmen to score against.
Joshua Kelly ($9,000 MID) is now easily the best fantasy option on an even GWS team, especially with Shiel carrying a shoulder niggle into Round 5. Sydney are the second easiest team to score against this year, including ranking #2 in points conceded to opposition midfielders. Guess who's an opposition midfielder coming off scores of 105, 119 and 127?
VALUE PICKS:
Will Hayward ($4,000 FWD):

cheap enough to consider despite lukewarm score of 71, 54, and 59 so far this year, mainly because he allows you to find the cash for the big dogs.

Jeremy Cameron ($7,100 FWD):

he's averaging 103 in past three, and surprisingly still performed with Patton back in the side last week, contrary to historical data. Is it possible that Cameron is in the midst of a re-breakout year?
Fremantle vs North Melbourne
Honestly, there's not a lot to love from either Freo or North in the Moneyball stakes, so I'm kind of scraping the barrel by headlining this game with Lachie Neale ($9,700 MID) chat. However, Lachie bounced back last week with 119 to put his name back on the radar, with the obvious caveat being that he needed 4 goals to get it done. Neale had 35 touches and a goal last year against the Roos for 132 and as I said, he's only really being mentioned here because of how awful both these sides are a fantasy footballing in general.
Todd Goldstein ($8,400 RU) – is he back? The behemoth scored 112 last week but needed 21 touches to get there, a disposal tally he reached just once in all of 2016. The concern here is, does he now need to clock up a whole bunch of touches to hit a reasonable score? Can we trust Goldstein if he's sharing ruck time with Preuss, and thus doesn't have the same guaranteed hitout totals that he normally builds his score on?
Over the past two seasons, Goldstein has averaged 40 hitouts a game as one of the most dominant tap ruckman in the caper. He's averaging just 24 so far this year, and that's a huge red flag. Aaron Sandilands at $7,600 might be a more fiscally responsible choice.
VALUE PICKS:
Cam McCarthy ($4,500 FWD):

actually looked like a footballer last week, frollicking his way to 96 from 20 touches and 2 goals.

Robbie Tarrant ($7,000 DEF):

108, 85 and 84 in past three and seemingly playing a more attacking role than we're used to from a Tarrant-named player. Worth a flier given the plethora of garbage options surrounding him.

 

St Kilda vs Geelong
Dylan Roberton ($7,400 DEF) is more outside than a farting family dog, and it's pure gold in fantasy. The former Docker is ticking over at 112 in his past three, which is more than any other Moneyball defender in the league. He boasts a very Heath Shaw-like scoring profile, averaging 21 kicks and 9 marks in that time. I love him at that price, particularly when the other options (Tuohy, Mackie, etc.) in that range have shown that they're defenders first, fantasy footballers second, so far in 2017.
St. Kilda give up more 100+ scores than any other side, allowing a huge 3.5 per game. If we assume that Danger and Selwood soak up two of those tons, that still leaves plenty of points for guys on the next tier at Geelong. I've picked Mitch Duncan ($9,100 MID) out of the crowd because he has a healthy ceiling, scoring over 110 on 7 occasions last year.
VALUE PICKS:
Brandon Parfitt ($4,900 MID):

slow start to his career but warming up with 90, 74 in the last two weeks.

Tom Hickey ($7,400 RU):

Geelong leak points to rucks and Hickey is averaging 86 in his last three. Seems a formality to me.

Jack Steele ($7,200 MID):

Did you know Steele has never scored a ton at AFL level? Has three scores in the 90's this year, but that's still a concern. Can you justify paying over $7k for a guy who can't hit three digits?
Hawthorn vs West Coast
The sinking ship that is Hawthorn is not just leaking points, it's gushing them, ranking #1 in points conceded and #2 in tons conceded. That's where fantasy phenom  Andrew Gaff ($9,200 MID) comes to party. The wingman scored 111 and 115 against the Hawks last year, and that's when they were actually good! This game is at the MCG, and while most of the West Coast lads are undoubtedly homesick scorers, Gaff's numbers suggest he's actually immune to that virus. Pick with confidence.
Elliot Yeo's ($8,100 MID) 2017 will go down in history as a breakout year, so dominant has he been so far. In fact, he had 4 tons all of last season, but he's up to 3 already in 2017. West Coast has often thrown Yeo into a variety of positions over his short career, but they've finally found his calling as an intercept defender. Yeo's ranked #1 for marks in the league, while the Hawks are ranked #2 in the league for marks conceded to their opposition. I'm sensing some synergy here.
VALUE PICKS:
Ryan Burton ($6,000 FWD):

112, 82 and 71 this year. Trending in wrong direction? That's probably an irresponsible conclusion to make off such little data, because there's been no doubt that Burton has a great fantasy role that he's flourished in thus far.

Ben McEvoy ($6,600 RU):

101 last week and now comes up against Vardy/Giles combo.

Josh J Kennedy ($7,600 FWD):

Hawks leak to opposition forwards (where don't they leak?), and Kennedy kicked 5 on them last year. A great GPP pick due to his high variance – if he kicks a bag, you're in the money.
Always remember to gamble responsibly. If you're having problems with your betting, you can get help at Lifeline or talk to someone at Gambling Help Online.