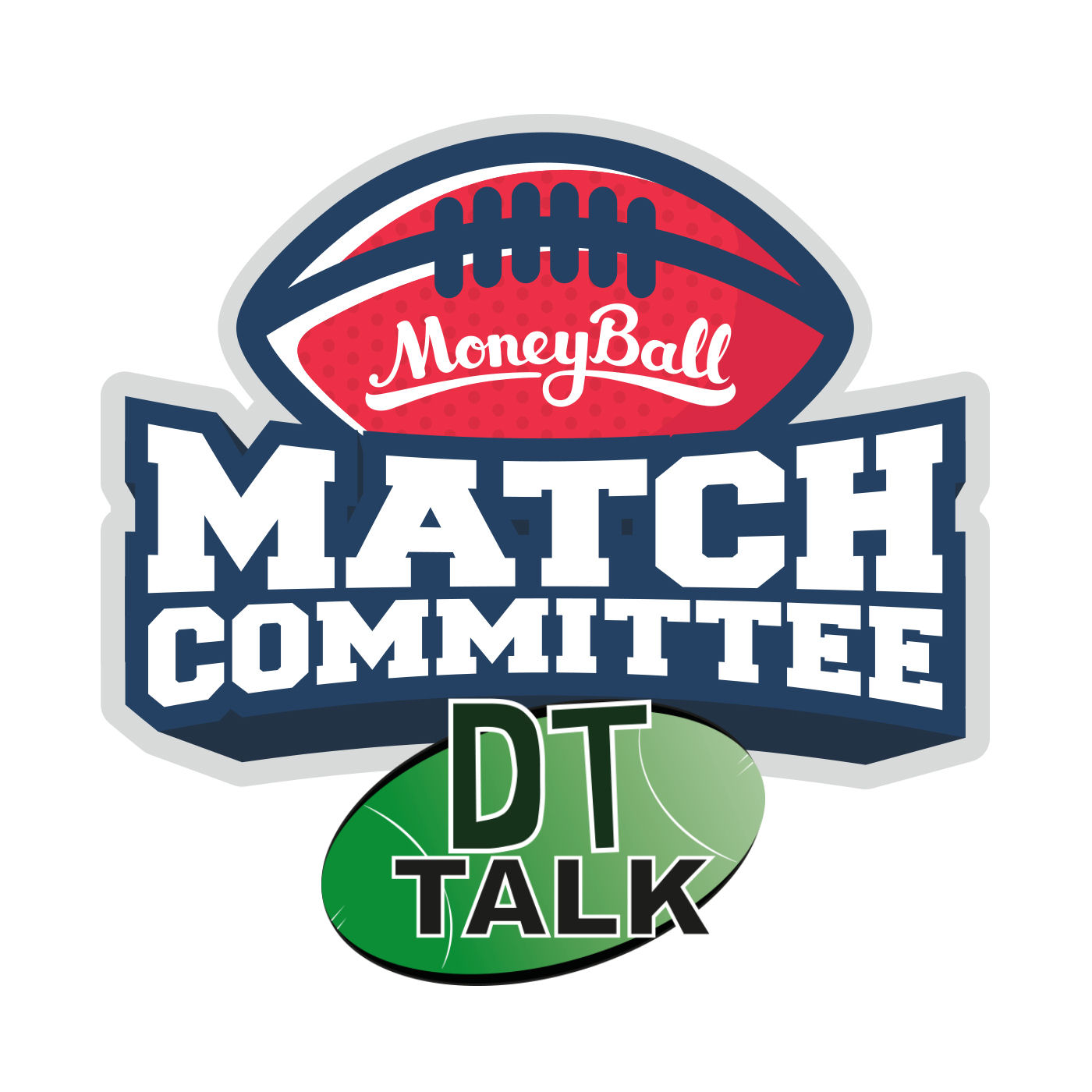 Tbetta here, and welcome to the self-proclaimed top resource for keen Aussie rules Moneyball punters! DFS (Daily Fantasy Sports) is taking off around the world and Moneyball have the perfect platform for you to turn your AFL Fantasy prowess into cold hard cash. Signing up is easy – head to moneyball.com.au and you could be ballin' within minutes.
If you're unsure how DFS works, be sure to head to the 'Help' section for all the info you need to start cashing in on your AFL Fantasy knowledge.

Before we jump into the tips, it's important we quickly outline the changes to Moneyball this season. 
We now have a 'FLEX' slot in our squads, at the expense of the 4th 'MID' position we had previously. Quite simply, you can pick any player in the position, giving us a little more flexibility in forming line-ups.
Point scoring has moved away from the custom formula last season and now sits in line with the scoring system that you already know and love!
With those tweaks in mind, let's start ballin'!
North Melbourne vs Western Bulldogs
Is Braydon Preuss ($6,800 RU) the #1 ruck out at North Melbourne now? From a statistical standpoint, 26 hitouts vs Goldstein's 10 last week suggests that's the case for now, and the eye test supported that idea with Goldy spending lots of time forward. In fact, according to Freako, Preuss played a 70% ruck, 30% forward split on the weekend, and thus now boasts back-to-back 105-point scores. Even though Preuss' role security is iffy at best – given that as soon as Goldstein's ankle is cherry ripe, he has the ruck mantle engraved – the duo comes up against the Bulldogs, who've been the easiest team for rucks to score against over the past two seasons.
While we're on the topic of role security, it's probably worth giving former Skipper Andrew Swallow ($7,500 MID) a wide berth now that he's anchored in the forward line. Unfortunately for fantasy punters, Spitter's not a natural forward, scoring 54 and 48 in past fortnight. Avoid while North are hellbent on kickstarting this rebuild of their midfield.
VALUE PICKS:
Aaron Mullett ($5,500 DEF):

punched out a healthy 93 last week, and he's been a good Moneyballer at times in the past – when the role suits.

Robbie Tarrant ($6,600 DEF):

has registered scores of 85, 108 in last two thanks to new-found ball magnet quality, collecting 28 and 23 disposals in those outings.

Matt Suckling ($7,200 DEF)

: the superboot has sneakily been averaging 89 for the year after the disappointing finish to last year that has kept his price affordable.

Shaun Higgins ($7,400 FWD)

– Missy only went up by $400 in the pricing update, which is still great value for a guy playing as a permanent midfielder.
Melbourne vs Fremantle
Hopefully you're not sick of hearing about Clayton Oliver ($7,500 MID) in this weekly article, because the cheeky ging has been dominant so far this year and his price – despite rising by $1000 this week – is still way too generous to ignore. Here are some fun numbers:
Lowest score of 111 for the season

Averaging 33 disposals, (#3 in the league)

Averaging 8 tackles (#7 in the league)
As Yoda would say; "Do. There is no try."
Outside of the Clayton Oli-verse, Melbourne, as a club, average a whopping 1829 fantasy points per game. That's easily #1 in the league, and way above the competition average of 1604. To put that in perspective, that's an extra 10 points per player floating around for the Demons compared to the average side. Hence, spend a bit of time looking at the second-tier Melbourne players who might outperform their price-tags.
With scores of 110 and 141 already this year, Alex Neal-Bullen ($7,100 MID), has to be on your radar as a low-recognition name that you might be able to sneak past the casuals. Christian Salem ($6,800 DEF), is averaging 100 off a back flank and demands attention also. Other options includes Christian Petracca ($6,600 MID), who's been super consistent with scores of 91, 92 and 88 this year, and Dean Kent ($6,200 FWD) after toiling away for 106 in his first game for the year.
VALUE PICKS:
Dom Tyson ($8,200 MID):

Dom has only played the 2 games so price hasn't risen yet. You're picking him for ceiling after scoring 110+ in 6 of his last 8 tries.

Brady Grey ($5,400 MID):

This is a Hail Mary of sorts, but Freo are flogging their youth like hotcakes and Grey pumped out 95 in his first game for the year.

Hayden Crozier ($6,600 FWD):

89 points last week playing a gentleman's MID/FWD role.

Aaron Sandilands ($7,400 RUC):

The giant lumbered his way to 91 last week in a solo capacity, and will destroy Spencer with Gawn out with a hammy.
GWS vs Port Adelaide
Call me a fanboy, but not even the fiercest of haters can deny that Ollie Wines ($9,200 MID) is enjoying some incredible form in early 2017. His resume is stacked with scores of 110, 115 and 124 this year, and the optimist in me notes that they're cheekily trending in the right direction. Wines was the only Port player to raise the bat up in both games against GWS last year, so expect his reign to continue in Round 4.
Jeremy Cameron ($6,900 FWD) has enjoyed a throwback fortnight, scoring 119 and 103 to remind us of all that promise we first saw in his second year of AFL footy. But one has to wonder, will the addition of Patton as a fellow spearhead help or hinder his scoring? So, like any sane Moneyballer, I looked into the stats. I found that in the past 5 years, Cameron's splits are:
With Patton: 39 games, 60.5 average
Without Patton: 39 games, 74 average
I'll leave you to draw the appropriate conclusions on this one.
VALUE PICKS:
Jackson Trengove ($6,700 DEF)

: what is this, mid-2016 again? Trengove was a DFS revelation without Ryder and Lobbe last season, and should be solid once again as he throws on his hero's cape.

Sam Reid ($4,700 MID):

it's not pretty, but we need to save cash somewhere. The veteran managed 83 last week but don't be surprised if that was a one-off.

Josh Kelly ($8,500 MID):

Joshua has been picking up the slack from Coniglio with scores of 105 and 119 in the past two weeks.

Carlton vs Gold Coast Suns
Marc Murphy ($9,400 MID) has the highest average in the league at 136 points per game. This is not a drill. What's awesome is that he's not one of the 7 players priced above $10k, so jump on before price shoots up over the next few weeks! Gold Coast won't pose any issues for the man ranked 4th in the league for disposals and 12th for tackles.
Matthew Kreuzer ($7,300 RU) is undeniably in the midst of his career year, fueled by his dominance around the ground. In fact, he ranks #1 for tackles out of all ruckman, averaging 6 per game, and adds a swathe of disposals along with it. It begs the question; with Gawn down and Goldstein playing hurt, is Kreuzer the 3rd best ruckman in the competition now after Martin and Grundy? Interesting to note that all three are more mobile types…
VALUE PICKS:
Jarrod Harbrow ($6,300 DEF):

collected 26 touches for 107 in his first game back. Ticks all round for the veteran.

David Swallow ($6,600 MID):

the younger Swallow is outperforming his senior, offering up totals of 89 and 120 after being a late withdrawal in R1. He won't be this cheap next week folks.

Jarrod Witts ($6,600 RU):

averaging 91, there's no reason you can't use your FLEX slot on Witts so that you can pair Kreuz and himself in the same line-up.
Adelaide vs Essendon
As far as Adelaide as concerned, Andy Otten ($5,200 DEF) is the ultimate utility and he's currently saving their skin while injury strikes their big men. When Jenkins injured his ankle two weeks ago, Otten stepped up as the classic fwd/ruck support to Jacobs, scoring 74 and 81 (which included 3 goals). Even if Jenkins returns (fitness test pending), Otten still plays F/R with McGovern doing his hammy. He's looked comfortable in attack, and the bonus midfield minutes have been boosting his output.
No one has scored more fantasy points than Rory Sloane ($9,600 MID) in the past fortnight, fresh off scores of 152 and 139. Add in the historical element of his last two scores against Essendon being 136 and 128, and we have the biggest lock of Round 4.
VALUE PICKS:
Matthew Leuenberger ($7,000 RU):

108 last week in his comeback from a hamstring. You couldn't commit to his body for a season, but he's perfect for DFS where you only need him to stay healthy for 90 minutes.

Brad Crouch ($7,800 MID):

has the Crouch blood in his veins, which generally means footballs find their way into his hands. 40 touches in SANFL and worth a look if picked.

Charlie Cameron ($6,600 FWD):

still seeing MID time, but priced in line with his deep forward days.

Darcy Parish ($7,300 MID):

averaging 90 and like most Essendon midfielders, has the ceiling to go off on any given day

Collingwood vs St Kilda
St Kilda is the BP spill of fantasy footy, leaking 5.7 tons per game (#1 in the league) and with no sign of stopping while their prime movers in Armitage and Steven remain under injury clouds. This means that after the big dogs eat, there are plenty of crumbs left for the puppies to possibly ton up as well. So based on opposition, Tom Phillips ($6,600 MID) is worth a gander and after 27 touches and 103 AF against the Swans last week, you could do worse.
While the Saints bleed points of their own accord, Collingwood are averaging 3.7 scores of 120+ per game this year. It's fair to say that it's worth spending the big bucks here, as Taylor Adams (129), Adam Treloar (129), Scott Pendlebury (120), Brodie Grundy (117) are all racking up the points. However, all will set you back over $9.9k, so you can only take a couple.
My priority would be Brodie Grundy given that STK rank #2 for most points conceded to rucks. He'll have a day out, as he normally does anyway. Of the midfielders, Scott Pendlebury has history on his side with tons in 8 of his last 9 games against St Kilda.
VALUE PICKS:
Leigh Montagna ($8,400 MID):

slutted it up with 135 last week after having his sighter in Round 2. A true seagull in the best sense of the word.

Alex Fasolo ($6,800 FWD)

: Has produced scores of 115 and 97 already this year, and despite inconsistency, has the ceiling to remain an option. More of a GPP pick than your safer cash game choice.

Dylan Roberton ($6,800 DEF):

He might not be very good at footballer, but he can fantasy with scores of 90 and 112 in his last two.
Brisbane vs Richmond
Tough first world problem – who do you take out of Dustin Martin ($10,200 MID) and Rockliff ($10,500 MID)? Both are in sparkling fantasy form, but it's unlikely you can afford both. Dusty has 115, 108, 127 in last three versus Lions, but Rocky's produced 115, 116, 137, 101 in last four versus Tigers. Maybe flip a coin?
Richmond are equal #2 in points conceded to solo ruckmen, in large part due to how they allowed Kreuzer (120) and Grundy (123) to go bananas already this year. On the back of those stats Stefan Martin ($8,500) should spring to mind as a possible pick this week. Then considering what the current iteration of Stef is doing – averaging 116 for the year after 121 and 126 in the past two weeks – and he becomes a lock.
VALUE PICKS:
Lewis Taylor ($6,000 MID):

getting back to his Rising Star best with scores of 81 and 92 in last two, playing further up the ground than in recent memory.

Reece Conca ($6,500 MID)

: new back flank role agrees with him, averaging 85 for the year and busting out a 103 in Round 3.

Toby Nankervis ($6,300 RU):

Stefan a must but don't forget that you sneak Nank into your FLEX slot if you don't want to miss his modest price.

Dayne Beams ($9,000 MID):

all the other guns (

Dusty/Rocky/Zorko

) cost you a fortune, whereas Beams has the same ceiling but comes at a lower price.

Hawthorn vs Geelong
Tom Mitchell ($9,800 MID). 115, 125 and 128 this year. All in losses. What kind of heights can he reach if they win a game? We all said that he'd be a gun with full midfield reign, and what do you know? Titch is ranked 2nd in the competition for disposals. A great pick each and every week at this rate.
Sam Menegola ($7,500 MID) only played 68% TOG in his first game back, but that doesn't matter to true fantasy studs, as he still swashbuckled his way to 102. It's worth remembering that although Menegola is relatively fresh in AFL terms, he's played 8 games with a career-low score of 80. In fact, his career average of 96.9 is ranked 11th of all time… and we can sneak him into our teams for $7.5? Ludicrous!
VALUE PICKS:
Jarryd Roughead ($6,100 FWD)

: building towards a 3-figures score with 79, 73 and 84.

Ryan Burton ($7,000 FWD):

price has skyrocketed but well deserved after 112, 82. Round 3 would have been bigger if not for copping a huge hit that had him down the race for half a quarter before returning.

Zac Smith ($6,100 RU):

106 last week but majority was against Watts after Gawn went down. May not be so smug this week against an actual 4-limbed ruckman.

Patrick Dangerfield ($10,600 MID)

: hardly cheap but Hawthorn have given up the most points (1819) as well as the most 120+ scores of any side this year (2.7 per game), and Danger has to be apart of that this week.
Always remember to gamble responsibly. If you're having problems with your betting, you can get help at Lifeline or talk to someone at Gambling Help Online.