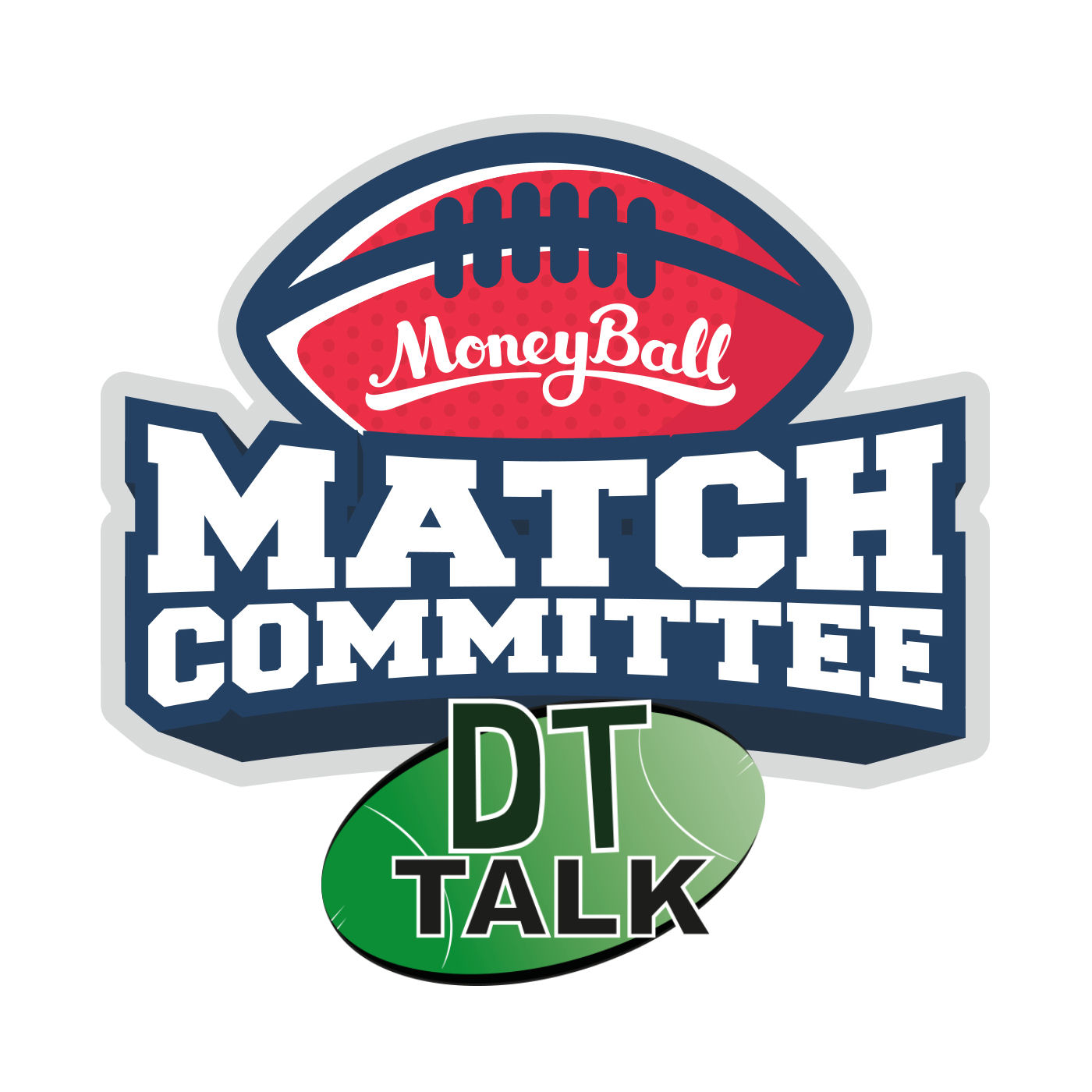 Tbetta here, and welcome to the self-proclaimed top resource for keen Aussie rules Moneyball punters! DFS (Daily Fantasy Sports) is taking off around the world and Moneyball have the perfect platform for you to turn your AFL Fantasy prowess into cold hard cash. Signing up is easy – head to moneyball.com.au and you could be ballin' within minutes.
If you're unsure how DFS works, be sure to head to the 'Help' section for all the info you need to start cashing in on your AFL Fantasy knowledge.
Before we jump into the tips, it's important we quickly outline the changes to Moneyball this season. 
We now have a 'FLEX' slot in our squads, at the expense of the 4th 'MID' position we had previously. Quite simply, you can pick any player in the position, giving us a little more flexibility in forming line-ups.
Point scoring has moved away from the custom formula last season and now sits in line with the scoring system that you already know and love!
With those tweaks in mind, let's start ballin'!
Sydney vs Collingwood
The first thing I did was log-in and see where they've priced Will Hoskin-Elliott ($3,800 FWD), and he's no-brainer at that price-tag. The former Giant has pulled in a eyebrow-raising 20 marks so far this season, ranked 4th in the league – only behind three permanent defenders in McGovern, Yeo and McDonald. While the hefty average of 109.5 obviously won't continue, you simply can't ignore how perfectly he fits into Collingwood's ball movement patterns.
Given all the data we've pulled in over the past 6 months, Jake Lloyd ($7,800 MID) has to be considered a Premium now; but us Moneyballers get him at a cut-rate price. Not convinced? Chek out his past six scores: 107, 119, 88, 131, 87 and 113. That's consistency and volume – plus 100% of his possessions were won in the midfield or defensive 50 last week – so he adds in 'role' to tick off the DFS triple threat.
As we said last week, Brodie Grundy ($9,400 RU) is 21 points per game better without Cox last year and thus he went out and generated 123 Moneyball points for us. A big reason for this is simply to increased TOG:
Played 75% in Round 1 for 94 points

Played 88% in Round 2 for 123 points
Grundy will be excellent again this week against a weak tap ruckman in Naismith (and without Tippett), so you really have no excuse to leave him out in the Friday Special.
North Melbourne vs GWS
After 98 last week, Ben Cunnington ($6,300 MID) presents himself as an interesting option. He's been frustratingly inconsistent over these past couple of years, yet there's always the nagging thought that this is the saem guy that scored 10 tons in a single season a few years ago. Regardless, the potential is there and you have some kind of statistical justification if you pick him – Cunnington averages 93 against the Giants from 5 games, his best record against any team.
Did you know that Shaun Higgins ($7,000 FWD) is the highest averaging North player so far this season (next best Sam Gibson at 92.5)? As we said last week, Missy is a full-time midfielder now but we can get him at a steal in the FWD slot in Moneyball. Low-risk, high reward pick that you shouldn't sleep on.
GWS are one of three clubs without a player averaging over 100, so how can we justify spending the big bucks on Giants? They have a very even midfield, and without Coniglio, don't boast any dominant accumulator types. My advice is to avoid the expensive types and focus on the value guys or, even better, fade the Giants players and stock up on other teams in the Saturday Slam.
Richmond vs West Coast
Based on opposition, Toby Nankervis ($5,700 RU) is almost a lock. The Eagles made Tom Hickey look good last week, notching 44 hitouts and 86 fantasy points… So given that Nankervis is averaging 89 from just 22 hitouts, could we see a monster score with all the extra hitouts he'll get from facing the Giles/Vardy walkover combination
Averaging 31.5 uncontested disposals so far this year, Andrew Gaff ($8,200 MID) is an uncontested possession beast, and that's why you need him in your line-ups this week. Richmond have already conceded 6 scores of 120+ this year, and Gaff is in the perfect position to again go huge in fantasy.
Are the yo-yo days behind Elliot Yeo ($7,200 MID)? We all know his track record last year, where he averaged 89 at home but just 67 away, resulted in that very punny and befitting nickname. But there's nothing funny about his scores of 120 and 103 so far this week, numbers that scream 'BREAK OUT' rather than fake out. Yeo leads the AFL in both marks (23) and contested marks (9), which is a nice stat to have on the resume.
Geelong vs Melbourne
Melbourne is averaging the most disposals of any side this season, which is why so many of their 'fringe' players are worth taking the punt on. In fact, the Demons, as a team, have produced only 7 scores below 60 this year. James Harmes ($6,000 FWD) scored 91 in his first game for the year, and it always a threat to sit amongst the points. Christian Petracca ($6,000 MID) is fresh off totals of 91, 92 this year and would be a strong selection. My favourite is Christian Salem ($5,7k DEF) however, pumping out 127 off a back flank last week and eligible as a defender.
Clayton Oliver ($6,500 MID), as long as his price stays under $8k, is an automatic pick in this high volume Melbourne side. His individual accolades are impressive so far this year:
Ranks 3rd in disposals

Ranks 1st in handballs

Ranks 6th in tackles

Ranks clear 1st in effective disposals
And those figures above have resulted in scores of 135 and 122 this year. How can you go wrong at that price
Similarly, Dom Tyson ($8,200 MID) was on fire last week with 146 points. This should come as no surprise, as Dom was born to fantasy. If you're concerned that it was just a fluke, I'm here to remind you that Tyson has now averaged 117 in his last 7 outings, winning at least 29 disposals in 6/7 of those games. Get on board.
Port Adelaide vs Adelaide
Dan Houston ($3,800 FWD) and Sam Powell Pepper ($4,300 MID) are both are too cheap to ignore, scoring 99 and 84 last week respectively. If you're worried about these rookie types – and the concern is definitely justified, historically speaking – then feel free to enter multiple sides containing one each. I honestly don't know if you can win without investing in one of these cheaper blokes.
Public Service Announcement: Charlie Cameron ($6,000 FWD) is playing through the guts and that is well worth your attention. Historically a deep forward, he's won just 11 of his 41 possessions in the F50 this year, pushing deep into the midfield for significant stints. To come at it from another angle, before this year, Cameron's career-high was 19 touches in a game. He's averaging 21 so far this year. I'll leave you to draw your own conclusions.
Ollie Wines ($8,600 MID) is a great pick any week of the year, but surely to want a Showdown Specialist in your side this week? The man with the thighs averages 99 against the Crows across his career (2nd best after Brisbane), and notched 124 and 113 in Showdowns last year – both in losses. With a low score of 110 this year, why would you hesitate?
Fremantle vs Western Bulldogs
It was the first time the Bulldogs have played with an actual ruckman in a while, and Tom Campbell ($6,700 RU) was honestly great last week with his 33 hitouts and 96 fantasy points. That was against the uncapped Naismith though – how will he fare against an all-time great in Sandilands?
Through all of the Fremantle's issues, Lee Spurr ($6,700 DEF) can't take any of the blame as one of the few Dockers performing. His average of 100 is second-best at Freo after Fyfe, averaging gaudy numbers of 24 touches and 8 marks as the primary rebounder down back. Importantly though, Spurr's still scoring well while Freo get belted, so he should still be great against the Bulldogs if they dominate as expected.
Tom Liberatore ($7,400 MID) is now one of only 2 players in history to record 16+ tackles twice, the other being Liam Shiels. In fact, 55% of his 110-point average is coming directly from tackles, ticking along at 15 tackles per game compared to 17.5 disposals. Imagine if he starts attracting the footy again?
 St Kilda vs Brisbane
The corresponding match-up last year was the 200 Riewoldt game, as the then-Captain capitalised on the year-long leaky defence from the Lions. But even though he's been named, Roo might not be himself this week, which means Josh Bruce ($5,500 FWD) can step up as the big banana. The best-looking man in footy kicked 3 goals against the Lions in that same game last year and is coming off a strong 2-goal performance against West Coast.
After scores of 102 and 112 against Saints last year, Stefan Martin ($7,800 RU) is almost a must-have in Sunday slam. Actually, historical stats be damned, Stefan is hot enough as it is right now to justify picking him into any side, let alone a Hickey-led aerial division. Averaging 111 this year, you'll pick Martin every week for as long as he's under $8k and rucking solo.
Like Samuel L Jackson once said, here are some stats for yo ass. St Kilda have conceded a whopping 438 disposals per game so far this season, ranked #1 in the league. They've also conceded 12 tons so far this year, most of any team by far. Now Tom Rockliff ($10,000 MID) has some impressive stats of his own such as his last three scores at Etihad: 127, 179 and 184. Don't be silly, pick up this fantasy beast despite the five-figure price-tag.
Carlton vs Essendon
Caleb Marchbank's ($3,500 DEF) still at basement price? Lock him in without a second thoguht after scores of 78 and 80 in his first two weeks as a Blue. Marchbank's been building his scores on the foundation of intercept marking, averaging 7 marks so far. He'll get plenty of opportunities to do that again this week against a rampant Essendon outfit!
Marc Murphy ($8,400 MID) said in pre-season that it's the fittest he's been in five years, so let's rewind for a second. He averaged 111 five years ago. Now he's scored 139 and 125 over the first two rounds – are we to believe that's a coincidence? It seems that a fit Smurph equals big scores, so guess where $8,400 of my salary is heading towards in the Sunday Funday?
Zach Merrett ($10,000 MID). What a pig. The 21 year old operating at rare heights with his 134.5-point average, the most of any player to play 2 games. More important than his recent form though is that he plays Carlton, who as a club have conceded the most points to the opposition's top 3 scorers at 122 points. Are you brave enough to suggest that Zach won't be in that top 3? I'm not. I doubted his abilities with the Banned Bombers returning, and I won't be underestimating him again.
Gold Coast vs Hawthorn
Yes, it's very convenient that Ryan Burton ($4,200 FWD) goes out and registers 26 disposals, 9 marks and 4 tackles, then suddenly I'm talking about him in this article. But that's the beauty of DFS – things surprise us, and then we adapt. At that price, it's worth the gamble that lightning strikes twice and Burton again thrives in a fantasy-friendly role off half back.
Jarrod Witts ($5,300 RU) is arguably the best ruck pick of the season so far, all things considered. He's doing it without help too, holding the title of the highest averaging Gold Coast player so far, operating at 97 per game. Adding to the juiciness is that the Hawks (and chiefly Ben McEvoy) concede the 3rd-most points to opposition ruckmen. Pop it and lock it.
I see a lot of coaches fading Jaeger O'Meara ($6,000 MID), but I'm thinking he's only brushing the surface of what can can achieve this year, and here's why: Jaeger's K:H ratio of 0.34 is the lowest of all players in the comp with at least 30 touches this year. Additionally, he averages the least combined marks + tackles of all players in that same group.
Put another way, a monstrous 90% of Jaeger's fantasy points have come from disposals alone, which is easily the highest in the league. THESE WILL IMPROVE. He averaged 4 marks and 5.7 tackles per game at the Gold Coast, and these bonus stats will come with confidence and touch. Don't you think it'd be poetic for him to regain his fantasy superpowers against his old club?