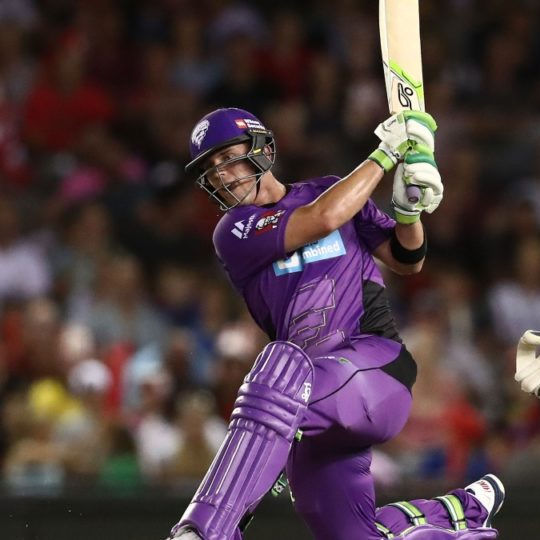 Well ladies and gentlemen we have made it to the final round of the regular BBL season. With finals around the corner (meaning your entire team will be changed), the focus is entirely on these final four games of cricket. Hopefully you've prepared your team for this round. There are no double games, no byes and a whole host of players unavailable, so let's break it all down.
CUT
Marcus Stoinis – Australian duties… somehow
Peter Handscomb – As above
Peter Nevill – Out for at least this round with a bat lodged in his face
James Pattinson – Hasn't found any form in this tournament and came from the ground with a potential calf injury
BRING IN
Seb Gotch – If you're looking for a downgrade option to make some money, Gotch bats at four and will keep for the Stars
Shane Watson – Watson has finally found form and against the Strikers who have nothing to play for, he could go big
Tom Cooper – Cooper is now, somehow, an all-rounder and he's in decent form with the bat too
Don't Hold Anything Back
It's more than just a crappy car commercial slogan, it should be your way of life this round. Use all of your trades and get the best XI together that you possibly can to maximise for his round. For the uninitiated, BBL Fantasy resets as of next round for finals. You play seven head-to-head games which means Fantasy finals coincides with the real thing. Obviously with four teams eliminated from the tournament as of next week, you'll need to pick from the four remaining finalists meaning your entire team gets wiped and you'll be picking a team from scratch once again. That means this is the round to take a gamble or two and go for the biggest score you possibly can. Make sure you have some point of difference players to set yourself apart from others in your league.
Round Eight Captains
Apologies for a rather short article, but by this point in the tournament there isn't really much more advice to give! Here are this week's best captain options.
Shane Watson: After starting the tournament with a whimper, Watson has found form and brought the Sydney Thunder back from the brink of elimination. As already mentioned, he comes up against a Strikers unit that is just playing out time at this point. Laughlin will be a threat with the ball as he Watson out twice in BBL05.
Brendon McCullum: The Brisbane Heat captain is back from possibly the worst one-game suspension in cricket history and hopefully he translates that frustration into a big score against the Renegades. If he can get hold of the Renegades' spin heavy bowling attack, he'll go big this round.
Aaron Finch: Outside of a poor 19 last round, Finch has been a consistent scorer so far in this tournament and is usually a safe captain option. He made 65 runs against the Heat last season.
Tim Paine: The Hurricanes have one last chance at making finals and they need a big win against the Scorchers to do so. Paine is the Cane I would be throwing the captaincy to out of all of them simply because he opens the batting and made 57 against them last season. Bailey is another decent option… or Ben McDermott… if you're feeling like taking a risk.
Kevin Pietersen: KP had an awful round, but with so many of the Stars' guns out of the team, Pietersen is the type to rise to the occasion and it's hard to see him failing in two straight games.
Good luck in the final round!