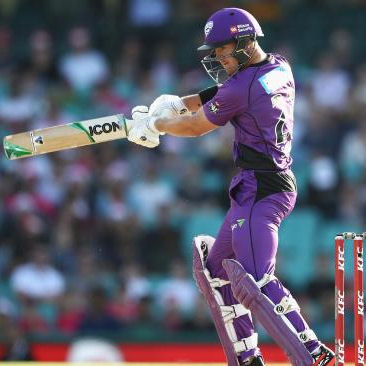 The opening round of BBL06 is done and dusted and with this thing called Christmas to get out of the way before we can get back to what's truly important, the cricket, we have time to take a breather and recap what we learned from a high scoring first stanza.
Loading up on double game players is the one true strategy
Looking at the scores from round one, 12 of the 16 players who scored over 95 points played two games. Clearly, cashing in on the three teams doubling-up was the best way to get your BBL Fantasy season underway. Carrying on from that…
Nailing your captain is VITAL
BBL Fantasy is a lower scoring game than the AFL version, but players can still put on massive scores and that means the difference between a good captain and a bad captain can be the difference between rank 100 and 5000. Take me for example. I told everyone to put Andre Russell captain (as if I should get any credit for that) and those that did pocketed a nice 256. I stupidly backed Travis Head in for a meagre 72. That solitary decision would've moved my rank from 3700 to 150. Considering we have a round with no double game players coming up, it's unlikely we'll see such a large gap between the biggest scores, but making sure you nail your captaincy may be more important in BBL Fantasy than any other sport.
Don't chase scores
Yes, you may be (rightly) angry at Travis Head for putting you right behind the eight-ball from week one, and yes, it's pretty silly that the Strikers played five bowlers on top of Pollard meaning there was no chance Head was going to get a bowl and I may be just ranting at this point, but I'M NOT HAPPY. However, if Head didn't have a bye this round, I'd have kept him. In this game, back in the best players because if you attempt to chase a big score (eg: Alex Ross or Johan Botha), then you're just setting yourself up for failure.
Biggest disappointments of the round:
Travis Head: I promise this is the last time I mention him… this week.
Eoin Morgan: Given he had two games you would've thought such a highly ranked T20 batsman would've scored more than 40. Had a bit of bad luck, I'll give him that.
Brad Haddin: Didn't bat in game one and couldn't get it done in game two. As the ninth most picked player in the comp, you'd expect more.
Kurtis Patterson: Opening the batting for a paper-thin Thunder batting unit, Patterson didn't deliver in either game. Confine him to your bench.
Gurinder Sandhu: Got his chance to lockdown his spot in game one and be a handy bench option for us all, but bowled terribly and was rightly dropped. It's just a waste of a trade for us 18% that picked him now.
Cameron White: A good POD option, White had a bad one, but back his form in. The Renegades have a bye this round but come into a double game in round three.
Moises Henriques: The ONLY reason he is here is because he didn't bowl. Whether it's because of his injury or game plan who knows, but as a batsman alone, he isn't worth his price tag.
Biggest surprises:
D'Arcy Short: Boy oh boy wowee D'arce, get this man on your field next week Richo. Get the feeling he'll be in a bit more than 8% of teams next round.
Liam O'Connor: O'Connor didn't set the world on fire, but he did more than enough to hold his spot for the time being and considering only 410 people actually picked him, he's worth keeping around with Holland injured.
Pat Cummins: Cummins was actually more impressive with the bat than the ball. Amassing 181 points, his price is set to skyrocket.
Jake Weatherald: At $28,500, Weatherald on these two games alone will probably get the chance to open the batting for the remainder of the competition. He's definitely worth a look after his bye.
Brendon McCullum: It's no surprise how good this man is, but it was scary how easy he made his innings look. Just get him into your team.
Winter (round 2) is coming:
Only three games and two teams with byes… you'll quickly forget the glee of your 1000+ score this week. You shouldn't have an issue fielding a full team, but without double games, you'll need to back the players you've selected in this week. If you can achieve that while stocking up on Scorchers players, who play twice next week, then do so.
Round 2 captains:
Apologies, the drinks break, otherwise known as Christmas, means I'll have to condense captains into this article. Let me get my non-copyright pirates hat on.
Andre Russell: The Heat bowled well in game one, but they're still ripe for the picking and Russell, at home, is scoring too well to ignore.
Brendon McCullum: As already mentioned, the Heat skipper just seems a class above. On round one's form, it's hard to not consider him a captain's option.
Glenn Maxwell: If there's one player who's the odds on favourite to be the best of this tournament, it's Maxwell. He scored an unbeaten 56 against Hobart last season too.
David Willey: The Sydney Sixers don't bat passed four. If Willey bowls as well as he did last night, he could be in for a massive score.
Jason Roy: As well as taking one of the best catches in BBL history, Roy averaged 71 points across his two games. It's a small sample size but good enough to consider him a captain option.
Smokie: If Mitch Marsh gets to the crease a little earlier and bowls more than one over, he could dominate this competition. Hopefully his brother is back too. They're both automatic captaincy chances.
This round, you should be happy with any score over 60 from your captain and probably any score over 600. Good luck!