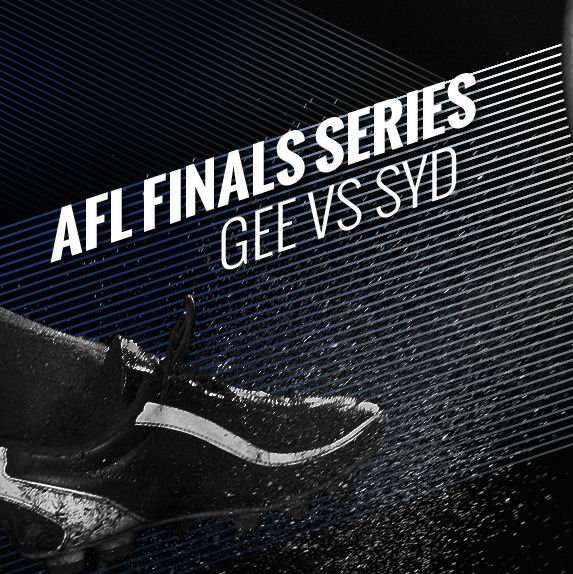 Tbetta here, and welcome to the self-proclaimed top resource for keen Aussie Rules Moneyball punters! DFS (Daily Fantasy Sports) is taking off around the world and Moneyball have the perfect platform for you to turn your AFL Fantasy prowess into cold hard cash. Signing up is easy – head to moneyball.com.au and you could be ballin' within minutes.
If you're unsure how DFS works, be sure to head to the 'Help' section for all the info you need to start cashing in on your AFL Fantasy knowledge!
Let's start Ballin' by checking out the excellent Match Committee Podcast below, starring your favourite DT Talk lads and brought to you by the legends at Moneyball:
Click here to subscribe on iTunes.

RISKY:
Mark Blicavs ($7,300 RU) – He hasn't been winning the headlines lately as probably was earlier in the year, but Blicavs has been solid with scores of 80, 101, 82 in the last few weeks. Thankfully, he's back to a more appropriate price after spending months in the $8,000's, because his ceiling has dropped off massively from what we saw early this season:
First 14 games:  11 scores over 90 MB
Last  9 games:  1 score over 90 MB
However, despite those damning numbers, I'm still backing in The Blitz because Nankervis/Naismith, whilst cheap in the high $4k's, eat into each other's ruck time and as a result neither scored over 60 last week.
Nick Smith ($5,800 DEF) – This is the dictionary definition of a smokey, as Smith isn't a well-known Moneyballer, let alone footballer in general. He is, however, coming off scores of 93 and 92 which has forced me to read up on this myth of a man quick-smart. While he's super value for his price in current form, he's risky in the way that he's a horses-for-courses kind of guy – which means that he can rack up a bunch of easy touches if the structures suit him. However, if he's forced to play lock-down, he can stink, and 16 scores under 70MB this season is testament to that.
Jake Lloyd ($8,000 MID) – We've talked him up constantly over the past few weeks, and the same thoughts still apply after producing a low score of 85 in his last 6 efforts. The 'buyer beware' here is that while his form is still strong, he's creeping up slowly in price. Is Lloyd worth it with a price-tag beginning with 8, whilst guys like Motlop and Bartel come in cheaper?
SMOKEY:
Scott Selwood ($5,500 MID) – It's pure and simple with Scooter. He mightn't do it pretty, but with scores of 111, 94, 82 in last three, you'll embrace the slop. The younger Selwood is playing weekly roles on the opposition's best onballer, which means guaranteed MID time that you can't pass up.

Sam Menegola ($6,100 MID) – Here's one sentence on The Disease,a dn it should be all you need; he has a career-low score of 81 Moneyballers. Ever. Menego-Lock.
Ben McGlynn ($6,700 FWD) – The Mighty Mouse is an encouraging proposition this week, his form seemingly supporting the theory that senior heads thrive in the heat of Finals flames with scores of 132, 78 and 105 in his past three. Yes, he's played as a forward predominantly and last week needed 3.1 to get past the century mark – but he's putting up numbers regardless and you can't argue with that for under $7k. Could he earn more midfield time with McVeigh injured, perhaps?
Isaac Heeney ($6,900 FWD) – With recent scores of 102, 72 and 125, Heeney has a very similar profile to McGlynn in both price and form despite sitting at opposite ends of the experience spectrum. Of the pair, I like Heeney because of the extra MID time: he accumulated 32 touches and all the midfield minutes he could handle last week and has surely earned himself another week at the coalface.
PREMIUM:
Andrew Mackie ($6,700 DEF) – The baby-faced vet is probably your best value bet for a big-name defender while his aging teammate Enright is struggling of late (53, 75 in past two), and you can snaffle him up for $1.5k less. If you're looking for some kind of statistical justification for picking him, Mackie did have a healthy 113 against the Swans earlier this year.

Josh P Kennedy ($9,500 MID) – Dominant in the latter stages of the season, failing to reach 95 MB just once in his past 11 tries – and that was due suffering concussion against the Giants. Like most elite fantasy guns, I don't need to talk JPK up too much, but here's the damage in terms of numbers: 
42 touches for 140 MB last week (and it could have been more if he hadn't been wayward in front of goals with 0.3)

114 MB against the Cats last time.
Patrick Dangerfield ($10,100 MID) – What more can we say about Dangerfield that we don't already know and love? I guess the only question left  now is – is he worth the 5-digit price-tag? I can't promise anything, but the monster 158 (including a massive 8 Frees For!) he carved out against the Swans last time suggests he is.

RISKY:
Shane Mumford ($7,600 RU) – Rucks are going to be hard to pick in this game again, and may well decide your fate. First of, I have to say;Mummy has been rancid lately, managing just 72, 63 and 56 in his past three. One the other hand, the only other option is Lobb at $6.3k (as Roughead is named as a DEF in Moneyball) and he's hardly a picture of consistency. Working in Mumford's favour is the lack of an aerial threat from WBD, and he capitalised on that last time with 42 hitouts and 109 MB.
Jake Stringer ($5,300 FWD) – Admittedly, he started to look more like an AFL footballer last week… But if last weekend's 72 ranks as his highest score in over 2 months, should we really be considering him just because the storyline is there? Can he have an influence against one the best backlines (statistically) in the comp? I'm not convinced – he's too out of form and too often needs a big bag of goals to make a dent in fantasy.
Devon Smith ($7,100 FWD) – He's been all over the shop in a rollercoaster 2016 season, but he's hitting a peak at the perfect time with scores of 108 and 100 in the past fortnight. Dev collected 23 touches in both of those games, getting back to his most potent role, which is pushing up high off half-forward and putting on scoreboard pressure when they get the footy in their 50. He'll undoubtedly have an even bigger role with Stevie J out this weekend, but does that mean that he has to play closer to goals?
SMOKEY:
Adam Tomlinson ($5,000 DEF) – Before you scoff, hear me out. Tomlinson's had scores of 91 and 102 over the past three weeks and, besides potentially Hopper, is the cheapest player that looks remotely pickable in this game. The real kicker here is that the Bulldogs bleed points to opposition defenders (Ranked #2 in the league), normally by conceding a lot of easy marks in switches – and Tomlinson is the perfect guy to capitalise, reeling down 22 marks in those two games mentioned above combined. I'm very high on this pick.

Clay Smith ($5,300 MID) – Clay was used as an almost full-time midfielder last week and was super impressive on the inside especially, laying 10 tackles. Slowed towards the end of the year but has produced 92 and 88 in the past fortnight; a trend I expect to continue with little or no changes to the mix at the Kennel this week.
Caleb Daniel ($6,800 FWD) – A popular choice in this article over the past month, Daniel is simply too cheap to ignore. Playing as a full-time MID, Daniel's averaging 92 MB in the past month and there's nothing concrete I can use as a disclaimer to create the illusion of a fair and unbiased recommendation. Just pick him.
Josh Dunkley ($7,200 MID) – Straight Moneyball gold, averaging 102 over the past 5 weeks. The bonus is, we can snap him up for just $7.2k, thanks to a slow start to the year where he was forced to play a lot of footy close to the big sticks, and his scoring suffered. Almost a must-have because of the cash he can free up.
PREMIUM:
Luke Dahlhaus ($7,800 MID) – Value pick in the MID line despite an off game last week, scoring 61 MB without any obvious excuses. However, Dahlhaus churned out 99 and 131 in the fortnight before that – plus he scored a solid 86 MB against the Giants last time – so don't write him off based on one game.
Liam Picken ($8,100 MID) – It's been an incredible under-the-radar finish to the season for Picken, with 4 scores over 110 MB in his past 5 games! Picken matches up well against the Giants, top-scoring with 113 MB in a loss way back in Round 9. He's filling up the box score every week now, meaning he's a very low-risk option if one particular stat dries up on the Bulldogs.
Heath Shaw ($8,300 DEF) – I mentioned earlier that Defenders dominate the Doggies, and that's exactly why you need Heath in your side this week. Long-term DFS players will remember the monstrous 189 he produced against them last time, thanks to a 36:2 kick-to-handball ratio and 14 marks in a Moneyball clinic. His short-term form is on the rise also after a mid-year slump, back to his best now with a three-round average of 108 MB.
Jack Macrae ($8,700 MID) – Macrae showed last week that he's well and truly over that hamstring ailment, collecting 19 touches, 134 MB points and the adoration of Moneyballers everywhere. He'll be semi-unique, as most will send their cash towards the flashier Bontempelli – so it could be a sneaky pick if the Bont gets locked down.