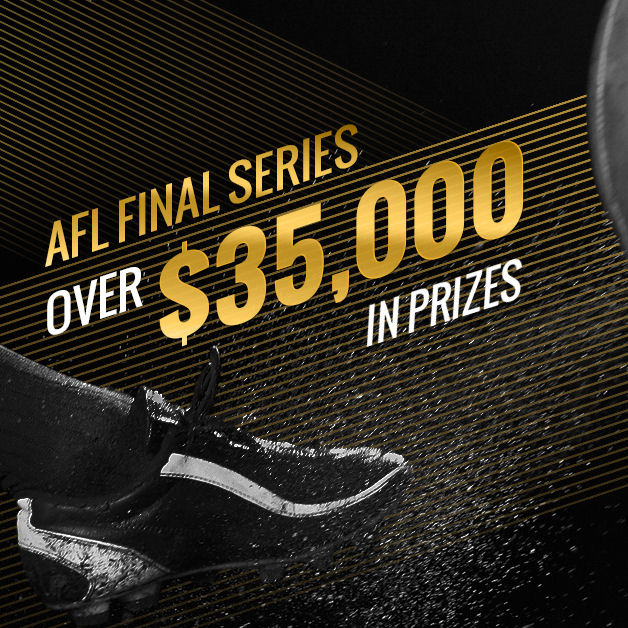 Tbetta here, and welcome to the self-proclaimed top resource for keen Aussie Rules Moneyball punters! DFS (Daily Fantasy Sports) is taking off around the world and Moneyball have the perfect platform for you to turn your AFL Fantasy prowess into cold hard cash. Signing up is easy – head to moneyball.com.au and you could be ballin' within minutes.
If you're unsure how DFS works, be sure to head to the 'Help' section for all the info you need to start cashing in on your AFL Fantasy knowledge!
Let's start Ballin' by checking out the excellent Match Committee Podcast below, starring your favourite DT Talk lads and brought to you by the legends at Moneyball:

Click here to subscribe on iTunes.
 
RISKY:
Lachie Whitfield ($7,100 MID) – Avoid. Whitfield is your classic front-runner, producing scores of 123 (Dockers) and 102 (Suns) on the minnows in the past month, with his other two scores in that time being a 65 (loss to West Coast) and a 59 (narrow win over North) to finals-qualifying sides. To say that the Swans will be hard to beat is an understandment, which means you'll be lucky to get a heartbeat out of Whitfield.
Ben McGlynn ($6,000 FWD) – Short-sighted form line is tasty with 132 Moneyballers back in Round 23, and you always feel more comfortable taking a flier on a player if they've got a "good fantasy name" – despite the fact that McGlynn has been a frustrating fantasy rollercoaster over the past two years. I'm hoping the trend of senior heads prevailing in tough finals times will help Mighty Mouse finish off the season with a flurry in Moneyball; key word there is 'hope'. Temper your expectations accordingly.
SMOKEY:
Devon Smith ($7,100 FWD) – Devon returned with a big score (108 MB) in Round 23 after a couple of weeks of lukewarm output after, generally speaking, finishing the year looking like a premium option. He's a gamble – he's playing too close to the goalposts to go huge, which limits his ceiling to 110 – but he's great value for a guy who's odds-on to pump out a 90.
Aaron Mullett ($4,900 DEF) – North's favourite whipping boy stepped up last week with Macmillan injured early, churning out a 107 MB as he assumed the mantle of designated kicker out of defence. Macmillan won't be missing this week, but I still like Mullett based on his price and the little bit of confidence under his belt.
Todd Goldstein ($8,300 RU) – Goldy hasn't been his usual unbeatable self this season, but has great form over Crows this year (122 and 102) and still provides flashes of his dominant best. If he's ever going to put his body on the line rather than playing tentative footy, it's in a knockout final against the guy (Jacobs) that was carved up by a 3rd-stringer in Giles a fortnight ago. Whether you can afford Goldstein at that price, however, is one to sort out with your Treasurer.
PREMIUM:
Josh P Kennedy ($9,600 MID) – We've talked about JPK in this article before as an end-of-year specialist (averaging 118in his past 8, up from 98 previously), and that form normally continues into finals for the former Hawk. Kennedy posted scores of 125 and 139 MB in last year's finals series and given Sydney go head-to-head in the midfield (and typically, that's where all the points are scored in games featuring the Swans), he should be at the top of your wishlist.
Jake Lloyd ($7,800 MID) – I know him as the Sharrod Wellingham circa 2012 – the 6th best midfielder who gets zero attention, racking it up on the outside without any resistance. With last four scores of 106, 126, 85, 132, you'd be silly not to pick up Lloyd for under $8k.
Brent Harvey ($7,900 FWD) – It's possibly his final game ever- at least for the Roos – and are you game enough to suggest that he won't put another exclamation mark on the "early" retirement? Add that extra incentive to the 147 and 108 he's registered in the past fortnight, and it's hard to say no for less than $8k.
Matt Crouch ($8,200 MID) – The younger Crouch ticks all the boxes; he boasts strong recent form, has a smattering of runs on the board with 130 on the Roos last time, and even ranks as highest-averaging Crow since Round 18 by a country mile. The priority on his selection grows higher when you consider the remaining midfield options in the Crows vs North basket, noticeably bereft of any inspiring candidates.