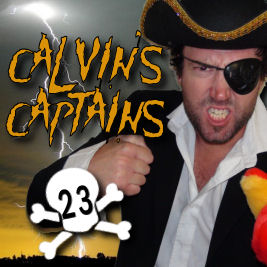 LIVE on #Periscope: Time to talk captains and time to talk #aflfantasy. Get on https://t.co/7gpTOneOE7

— DT Talk (@DTTALK) August 24, 2016

SYDNEY BACK HOME
At the SCG, the Swans simply go nuts. Luke Parker is the pick of the boys at home this week and has actually averaged 131 there in his last 5 games. He scored 96 last week which happened to be his lowest score since round 12. He has been on fire.
In round 8 against the Tigers, he managed only 69. He'll put that behind him though and pump out something massive this week.
Dan Hannebery has been getting it done scoring 105, 128, 129 and 145 in the last month. He scored 120 on the Tigers earlier this year and even had 129 in his last run at the SCG. Surprisingly though, he actually averages 13pts more a game away from his home ground.
Last week against the Tigers, 6 tons were had by the Saints, with 3 of them being over 120. There will be oodles of points flowing on Saturday and Josh Kennedy will be another one cashing in. He had 102 last week and although he didn't play the Tigers earlier this year, he has scored 114 and 107 on them in 2015 and 2014.
JUST MISSING THE CUT
If I had a top 8, these three lads would have made the cut.
Jordan Lewis has a record against the Pies that needs to be seen to be believed.  125, 149 and 120 are his most recent numbers and when you add that to his form (100 and 126) he's extremely stiff not to get the nod this week in my top 5.
He'll be against Adam Treloar who has also been dominating and is actually ranked as the #2 player based on form averaging 126 in his last three games. He has scored 108 and 120 on the Hawks in his last two games, but the Hawks are coming off a loss and they'll be tougher than ever.
The third and final member here that just missed out is Patrick Cripps. But there's more info on him coming below… so let's move on.
EASY GAMERS
Lachie Hunter v Fremantle #1 easiest team
Hunter scored 111 last week, his best score since round 15. He had 108 on the Dockers earlier this year but the man of the moment is Marcus Bontempelli. He'll most likely be the guy who attracts the attention of Tommy Sheridan, although, Sheridan didn't have any tagging duties last week. This will change here though and the Bont will be targeted.
Keep an eye on the Bulldogs defenders to clock up big scores in this one too. Last week against the Dockers, Shaw (126), Haynes (96) and Tomlinson (91) all racked up 36 marks between them.
Port Adelaide v Gold Coast #2 easiest team
This game is at Metricon and no one from Port interests me here.
Leigh Montagna v Brisbane #3 easiest team
Monty loves playing the Lions and clocked up 114 against them last year. However, with scores of 158, 112, 102, 126, 129 and 133 before that, you can see why he sits in my top 5 this week.
He has been in great form scoring 126 and 114 in his last two games and should be considered under the roof.
Nick Riewoldt will also go nuts on the Lions and has hit a nice patch of form scoring 102, 112 and 117 in his last three games.
Last week, Geelong had 5×100+ scores on them so surely Jack Steven will produce something solid. He had 102 last week, his first score over 75 in the last month. If he's ever going to go big, surely… surely it's this week.
Patrick Cripps v Essendon #4 easiest team
139 last week and he'll play the Bombers for this first time this year after missing the round 6 clash. Last week, JJ (144), Picken (137) and Boyd (117) were among the 6 Dogs to ton up on the Bombers and as I said above, Cripps is very unlucky not to make my list again this week.
Lachie Neale v Western Bulldogs #5 easiest team
Last week against the Dogs, Merrett (148) and Zaharakis (135) both scored with ease and so will Neale this week. He must be in your team. He scored 169 last week to win many Fantasy coaches their league finals and he will do it again for you this week.
He will most likely win the Norm Smith in your team, if you have him, seriously consider giving him the big 'C' this week.
THE

PIG

AND THE ROOF
The last two trips Tom Rockliff has made to Etihad have been nasty! 179 and 184 to be exact.
Rocky is currently the #1 man based on form averaging 141 in his last three games, 15pts clear of anyone else. He scored a nice 123 last week, although he did get injured and did require shoulder strapping. It didn't slow him down though and he looked fine throughout the rest of the game and even scored 74 in the second half with 42 in the final term.
His record against the Saints is pretty dismal. 90 in 2015 and before that he copped a tag from Curren (76). Another part of this small issue is the fact that not one Richmond player cracked a ton on the Saints last week.
They have been reasonably tough to score on over the last few weeks, despite them being one of the easiest teams over the first half of the year.
Even with his poor history here, his form and his record under the roof is enough for me to lock in the pig once again.
VERY QUICKLY…
Patrick Dangerfield v Melbourne @ SS – Melbourne are still the 2nd hardest team to score against and last year, Danger only managed 71 against them. In fact, they are clearly his worst team to score against as he only carries a top score of 105 on them in his career 8 games. He's back home though and hasn't gone under 107 in his last 7 games there. He'll be alright!
Aaron Hall v Port Adelaide @ Metricon Stadium – 95 on the Power last year and 107 and 115 in his last to at Metricon Stadium.
Stephen Coniglio v Kangaroos @ Etihad Stadium – Only 77 last week in a game he should have dominated. He has only played the Roos once in his career, and that was back in his first season in 2012.
Tom Mitchell v Richmond @ the SCG – High risk, high reward. Only scored 97 and 90 in his last two games but we all know what he is capable of on his day.
Zach Merrett v Carlton @ the MCG – 148 last week and 127 before that. What more can this guy do? Viney (125) and Tyson (115) got the points last week against the Blues and Zach should end the season with another huge score. He had 98 on the Blues in round 6, his best score against them in his career three games.
Joel Selwood v Melbourne @ SS – 102 and 108 in his last two games but only managed 75 on the Dees last year.
David Zaharakis v Carlton @ the MCG – No tag… and he goes BANG, just like he did in recent weeks with scores of 135 and 136.
Dom Tyson v Geelong @ SS – Lowest score of 110 in his last 5 games. In ripping form but will find it much tougher this week at the Cattery.
Dusty Martin v Sydney @ the SCG – Dusty had 123 on the Swans earlier this year, but up at the SCG is too risky unless this turns into a bruise free game.
Max Gawn v Geelong @ SS – Max had 139 on the Cats last year and last week, Stef (106) was pretty good against Zac Smith and Stanley. Max is too good and will end the year in style.
Heath Shaw v Kangaroos @ Etihad Stadium –After scoring  a 73 two weeks back, Shaw then knocks up a 124. He's loose and just too random. Did have 128 and 123 on the Roos in his last two and loves playing at Etihad where he has scored 116 and 131 there this year. Everything looks great here, but his nickname of "Headache Heath" is starting to be used more often than not. High risk, high reward!
THANKS AND SEE YA NEXT YEAR
It's been another long season. So before I go and get all emotional, thanks to everyone for joining me each week. Thousands and thousands of people read this and comment, tweet and give me shit each week.
Without people reading it and getting involved, I wouldn't do it. So thanks for making this article the success it is.
It's been another massive year and I'm looking forward to seeing you all back here in 2017.
Thanks and good luck.