Grand Final – Ep. 94
The boys are excited, it's Grand Final week. Well, Calvin is anyway! That doesn't stop Roy and Warnie giving some top advice.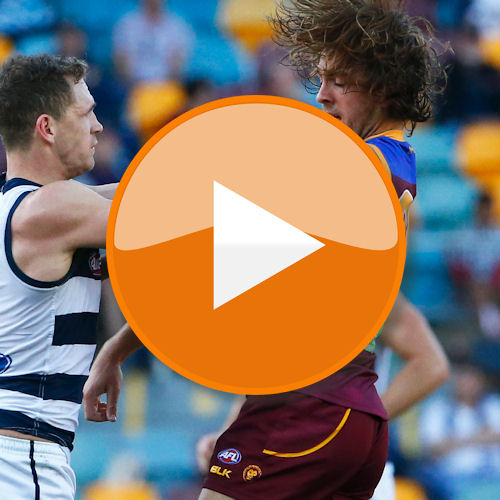 The Big Dance is here, the AFL Fantasy Grand Final. If you're playing a match on the last weekend of August, then you MUST listen to the podcast with Roy, Calvin and Warnie as they look at everything you need to know to lift the premiership cup this Sunday.
Click here to subscribe on iTunes. (Please leave a rating and review to help us move up the charts).
AFL FANTASY POINTS FOR AND AGAINST (LAST 4 ROUNDS)
| CLUB | PTS FOR | >100 FOR | >120 FOR | PTS AG | >100 AG | >120 AG |
| --- | --- | --- | --- | --- | --- | --- |
| ADE | 1812.5 | 5.5 | 1.5 | 1404.25 | 3 | 0.5 |
| BL | 1311 | 2 | 1.25 | 1707.75 | 5.25 | 1.5 |
| CAR | 1523.25 | 3.25 | 1 | 1552.5 | 3.5 | 1 |
| COLL | 1748.75 | 4.75 | 2.75 | 1530 | 3.5 | 0.5 |
| ESS | 1596 | 4.5 | 1.25 | 1695 | 4.25 | 1.25 |
| FRE | 1600 | 3 | 0.75 | 1806.5 | 5.5 | 1.25 |
| GC | 1457 | 1.75 | 0.25 | 1777.5 | 5.75 | 2 |
| GEE | 1668.5 | 4.25 | 0.75 | 1550 | 2.25 | 0.75 |
| GWS | 1714.75 | 4 | 1 | 1550 | 2.5 | 0.5 |
| HAW | 1552 | 2.25 | 1.25 | 1560 | 2.75 | 1.25 |
| MELB | 1702.25 | 4.25 | 1.75 | 1493.5 | 2.25 | 0.5 |
| NM | 1603.25 | 3.75 | 1.25 | 1514.75 | 2.25 | 0.75 |
| PA | 1512.5 | 2.75 | 0.25 | 1593.25 | 3 | 1.5 |
| RICH | 1616 | 2.25 | 0.5 | 1627.25 | 4 | 1 |
| STK | 1583.75 | 4.25 | 1 | 1580.25 | 3.25 | 1.5 |
| SYD | 1774.5 | 5.25 | 2.25 | 1606.75 | 4.25 | 1.5 |
| WB | 1573.25 | 3 | 0.75 | 1684.75 | 3.5 | 1 |
| WC | 1513.75 | 3 | 0.25 | 1629 | 3 | 1.5 |
AFL FANTASY POINTS FOR AND AGAINST (SEASON)
| CLUB | PTS FOR | >100 FOR | >120 FOR | PTS AG | >100 AG | >120 AG |
| --- | --- | --- | --- | --- | --- | --- |
| ADE | 1693.29 | 3.81 | 1 | 1514.86 | 2.86 | 0.90 |
| BL | 1423.48 | 2.95 | 1.05 | 1666 | 4.67 | 1.19 |
| CAR | 1553.86 | 3.90 | 1.05 | 1557.52 | 3.38 | 0.9 |
| COLL | 1623.48 | 3.57 | 1.14 | 1616.33 | 3.62 | 1.14 |
| ESS | 1609.24 | 3.86 | 1.24 | 1667.33 | 4.14 | 1.24 |
| FRE | 1548.24 | 2.86 | 1 | 1711.29 | 5 | 1.29 |
| GC | 1513.52 | 2.76 | 0.86 | 1675.57 | 4.57 | 1.24 |
| GEE | 1641.81 | 4 | 1.1 | 1501.90 | 2.71 | 0.81 |
| GWS | 1670.86 | 4.43 | 1.1 | 1494.67 | 2.38 | 0.48 |
| HAW | 1614.29 | 3.67 | 0.9 | 1525.14 | 2.57 | 0.86 |
| MELB | 1622.05 | 3.86 | 1.29 | 1575.48 | 3.29 | 0.81 |
| NM | 1552.43 | 2.86 | 0.76 | 1495.57 | 2.57 | 0.81 |
| PA | 1523.19 | 2.76 | 0.43 | 1598.29 | 3.52 | 1.19 |
| RICH | 1563.38 | 3.14 | 0.86 | 1573.95 | 3.19 | 1 |
| STK | 1581.14 | 3.62 | 1.29 | 1631.14 | 3.52 | 1.05 |
| SYD | 1645.48 | 4.29 | 1.57 | 1563.67 | 3.57 | 1.14 |
| WB | 1679.62 | 4.05 | 1.05 | 1619.76 | 3.29 | 0.76 |
| WC | 1549 | 2.86 | 0.43 | 1606 | 3.81 | 1.24 |