Mad Monday – Ep. 95
Roy, Calvin and Warnie are here for one last time in 2016 wrapping up the Fantasy season that was.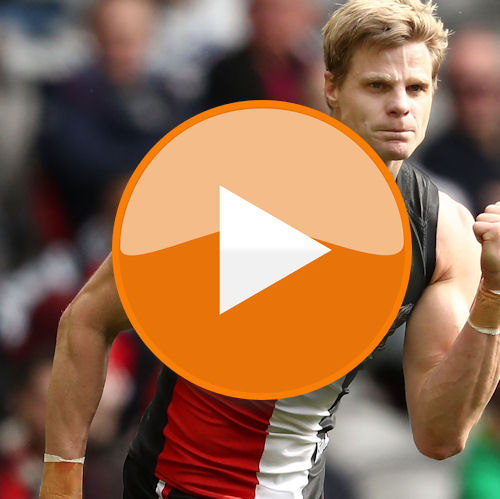 2016 is over and the boys are in on a Mad Monday to wrap up the season that was. The best and worst moments of the year are discussed as well as a chat with the overall winner of the competition. The boys also hand out a few awards, including the inaugural "Swanny Medal" for the Fantasy MVP.
Click here to subscribe on iTunes. (Please leave a rating and review to help us move up the charts).
The best 22 for the last eight rounds after we picked our best team for the run home (in order of points scored from all eight games):
DEF: Docherty, Burgoyne, Simpson, Enright, Johannisen, Shaw
MID: Rockliff, Kennedy, Dangerfield, Neale, Treloar, Cripps, Parker, Hannebery
RUC: Grundy, Gawn
FWD: Merrett, Martin, Riewoldt, Miller, Zorko, Montagna
AFL FANTASY POINTS FOR AND AGAINST (LAST 4 ROUNDS)
| CLUB | PTS FOR | >100 FOR | >120 FOR | PTS AG | >100 AG | >120 AG |
| --- | --- | --- | --- | --- | --- | --- |
| ADE | 1735 | 5.25 | 1.5 | 1420.75 | 2.25 | 0.75 |
| BL | 1365 | 2.75 | 1.5 | 1704.5 | 4.75 | 1.75 |
| CAR | 1513.75 | 3.75 | 1.25 | 1604.5 | 4 | 1 |
| COLL | 1698 | 4.5 | 2 | 1562.75 | 3.25 | 0.5 |
| ESS | 1630.5 | 4 | 1.25 | 1608.25 | 4.25 | 1.25 |
| FRE | 1616 | 3.5 | 1.25 | 1731.5 | 4.75 | 0.75 |
| GC | 1522.75 | 2.75 | 0.5 | 1724.25 | 4.75 | 2.5 |
| GEE | 1686.5 | 4.25 | 0.75 | 1521 | 2.25 | 0.75 |
| GWS | 1677.75 | 4 | 0.75 | 1531.5 | 3 | 0.5 |
| HAW | 1585.25 | 2.25 | 1.25 | 1591.5 | 3.5 | 1.5 |
| MELB | 1610 | 3 | 1.75 | 1594.5 | 3.25 | 0.75 |
| NM | 1592.75 | 4 | 1.25 | 1578.25 | 3.25 | 0.75 |
| PA | 1470.5 | 2 | 0.5 | 1698.5 | 4 | 1.75 |
| RICH | 1562.5 | 2 | 0.5 | 1693 | 5 | 2 |
| STK | 1687.5 | 4.75 | 1.5 | 1546.75 | 3.25 | 1.75 |
| SYD | 1795.5 | 6 | 3 | 1510.25 | 3 | 1 |
| WB | 1588.5 | 3.5 | 0.75 | 1716.75 | 4.5 | 1.75 |
| WC | 1547.25 | 3 | 0.5 | 1546.5 | 2.25 | 0.75 |
AFL FANTASY POINTS FOR AND AGAINST (SEASON)
| CLUB | PTS FOR | >100 FOR | >120 FOR | PTS AG | >100 AG | >120 AG |
| --- | --- | --- | --- | --- | --- | --- |
| ADE | 1685.18 | 3.77 | 1 | 1517.81 | 2.86 | 0.91 |
| BL | 1423.82 | 2.96 | 1.05 | 1667.82 | 4.59 | 1.23 |
| CAR | 1550.41 | 3.91 | 1.05 | 1561.82 | 3.41 | 0.86 |
| COLL | 1624.32 | 3.64 | 1.14 | 1614.55 | 3.55 | 1.09 |
| ESS | 1611.18 | 3.86 | 1.18 | 1658.73 | 4.14 | 1.23 |
| FRE | 1561.18 | 3.09 | 1.14 | 1704.95 | 4.91 | 1.23 |
| GC | 1519.09 | 2.82 | 0.86 | 1669.91 | 4.45 | 1.27 |
| GEE | 1647.95 | 4 | 1.09 | 1497.05 | 2.64 | 0.77 |
| GWS | 1665.14 | 4.45 | 1.05 | 1495.95 | 2.45 | 0.45 |
| HAW | 1612.59 | 3.59 | 0.86 | 1530.45 | 2.68 | 0.86 |
| MELB | 1611.73 | 3.73 | 1.23 | 1584.64 | 3.32 | 0.82 |
| NM | 1551.09 | 2.91 | 0.73 | 1497.82 | 2.68 | 0.77 |
| PA | 1524.45 | 2.73 | 0.5 | 1600 | 3.55 | 1.18 |
| RICH | 1555.18 | 3.05 | 0.82 | 1591.32 | 3.45 | 1.18 |
| STK | 1586.82 | 3.59 | 1.32 | 1622.05 | 3.5 | 1.05 |
| SYD | 1659.59 | 4.5 | 1.73 | 1555.45 | 3.45 | 1.09 |
| WB | 1674.73 | 4 | 1 | 1629.45 | 3.5 | 0.91 |
| WC | 1550.41 | 2.86 | 0.45 | 1601.86 | 3.77 | 1.23 |