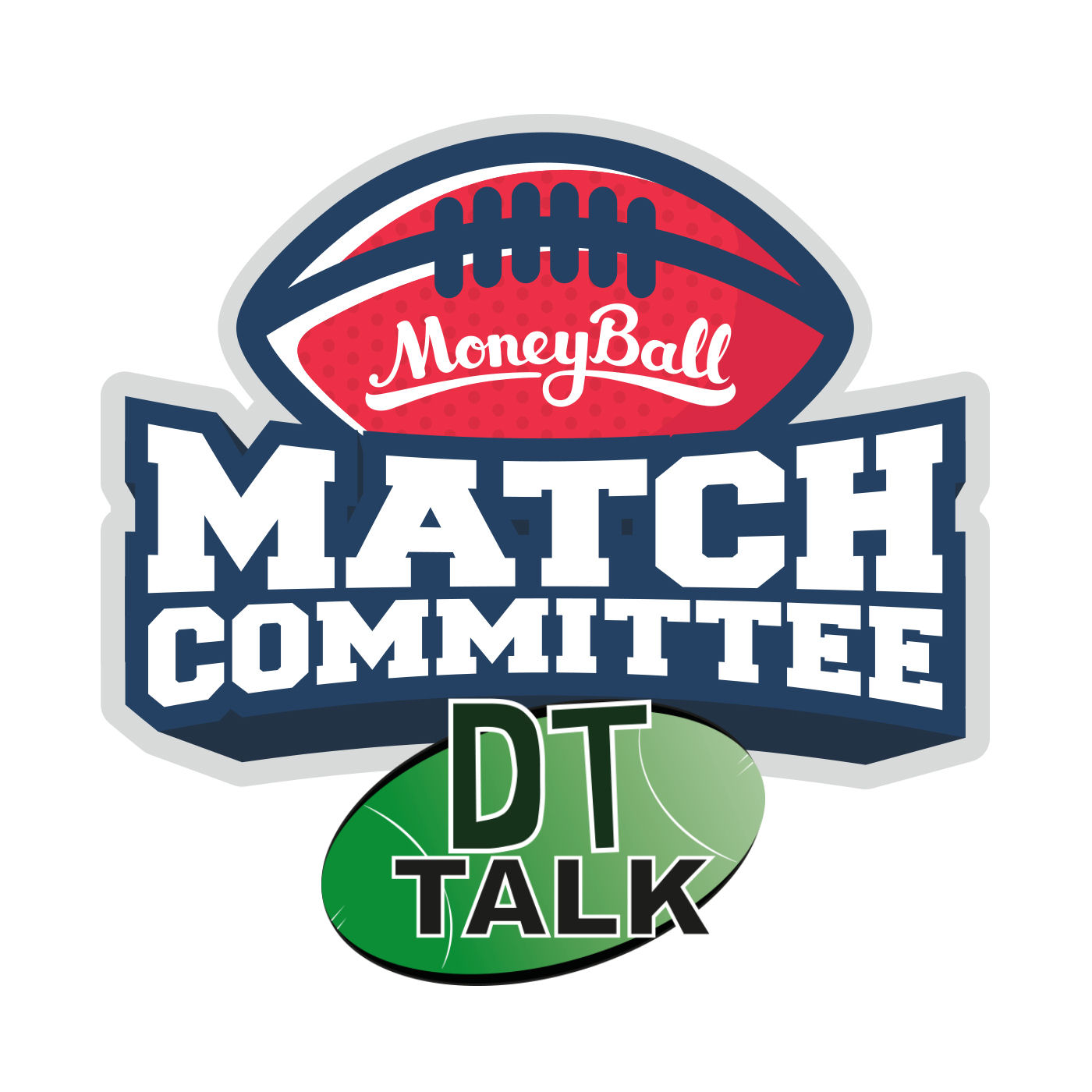 Tbetta here, and welcome to the self-proclaimed top resource for keen Aussie Rules Moneyball punters! DFS (Daily Fantasy Sports) is taking off around the world and Moneyball have the perfect platform for you to turn your AFL Fantasy prowess into cold hard cash. Signing up is easy – head to moneyball.com.au and you could be ballin' within minutes.
If you're unsure how DFS works, be sure to head to the 'Help' section for all the info you need to start cashing in on your AFL Fantasy knowledge!
Let's start Ballin' by checking out the excellent Match Committee Podcast below, starring your favourite DT Talk lads and brought to you by the legends at Moneyball:
Click here to subscribe on iTunes.
RISKY:
From all reports, Scott Pendlebury ($9,400 MID) might have claims to the title of 'Most Professional AFL player' in terms of his preparation and recovery, but he is only human at the end of the day. A rolled ankle is a rolled ankle and, despite being named, Pendles will be below his best (by definition) on Friday night. There are safer ways to spend your bounty this week, and plenty of high-volume midfielders to choose from between these two fast-paced sides that you can afford to be picky.
SMOKEY:
He was a Moneyball favourite when he arrived on the scene and now that Josh Smith ($6,100 MID) has picked up his second wind, he's enjoying his encore in the fantasy limelight. 127 and 90 are his most recent scores, totals you'd be over the moon while he fills up that money-saving MID slot.
In crisis comes opportunity, and Nathan Hrovat ($4,100 FWD) is a proven pill-finder who just needs a sniff. He's attached to the forward line by umbilical cord for now, yet still managed 77 last week in his season debut. I'm hoping he picks up more midfield minutes given the carnage in the engine room for the Bulldogs, but he's cheap enough to select regardless.
TOP PICK:
The vertically-gifted midfielder Rupert Wills ($3,500 MID) has shown something in his first two games, notching scores of 87 and 91. A big highlight of his game has been the tackling, laying 19 in those two games combined. Easy pick at base price.
Normal rules don't apply to Marcus Bontempelli ($9,100 MID). Whether he's lacking fellow quality midfielders, comes up against a restrictive side, whatever – it doesn't matter. The Bont is too good to let mere trends stop him. 5 of his past 6 scores have been 110+ in Moneyball and that's why you'll pay the big bucks for him this weekend.
RISKY:
It looks like the Jackson Trengove ($6,500 DEF) train screeches to a halt this week with Matthew Lobbe ($6,400 RU) likely to pry the starting ruck mantle from his cold, dead hands. Not that you should consider Lobbe though – his last four scores were 67, 70, 66 and 67 before succumbing to injury early in the season. We love consistency in DFS, but not consistently crap totals.
Plus, Max Gawn ($9,700 RU).
SMOKEY:
One of my favourite players in the league has revved up his fantasy scoring to match his playing ability as we close out season 2016. Patrick Cripps ($8,800 MID) is often the bridesmaid and never the bride when it comes to fantasy, but his last month has been beast mode engaged!
First 14 games:   25 touches,     93 MB
Last 4 games:      31 touches,   121 MB.
Brisbane's midfield will be a cakewalk compared to what he's outmuscled during Carlton's 8-game losing streak, so slide Cripps to the top of the pile while he's in this kind of form.
Speaking of form, it's ended up being a mid-year breakout for Dom Tyson ($7,900 MID) this year, getting back to some of those naughty numbers he produced a couple of years ago. 118, 112 and 124 are his tasty recent offerings, and you can get him for under $8k? Sign me up. Dom's a lock for 30 touches at the moment and he's snapping up the bonus stats to take him to the next level in fantasy.
TOP PICK:
Josh P Kennedy ($9,600 MID) had a massive finish to 2015 and this year is proving to be no different:
2015 pre-bye:      97 avg
2015 post-bye:  121 avg
2016 pre-bye:    100 avg
2016 post-bye:  120 avg (so far)
Basically, JPK is a 20ppg better player after the mid-year break and he's has to be a priority selection while the Swans are feeding their midfield.
It's official: Devon Smith ($7,500 FWD) is back! If you haven't been keeping score at home, that's totals of 113, 94, 105 and 91 in the past month. Devon's roaming far and wide from his forward pocket and there's no reason to think he's going to stop doing that when he's in this kind of form. Great value against a West Coast side away from the comfort of their own deck.
Tom Rockliff ($10,100 MID) managed his monster 185 MB score against the Blues last time – so you can rule out any superstitious match-up issues here for Rocky. He's averaging 126 MB in the last month and that was with a 75-point stumble included. They don't call him Lockliff for nothing.
RISKY:
Lachie Neale ($9,100 MID) broke a Matt Crouch tag – a rarity for Neale – and finished with 40 touches the last time these two sides met earlier in the season. That suggests to me that Adelaide may target him again, and I'm not as optimistic he'll break it this time given recent troubles with opposition attention (55, 83, 71 besmirch his résumé in last two months). If it were me, I'd glaze over Neale's name and just load up on Crows; a winning formula for Moneyballers last weekend.
SMOKEY:
With a body made of soggy toilet paper, Matt Rosa ($5,700 MID) has twice been injured early in games this year, finishing with scores of 19 and 2 on those occasions. Fast forward to the present, and Rosa finds himself massively underpriced for a guy who loves to find the pigskin and is coming off scores of 91 and 96. It's not sexy, but its money in the bank.
After limping to 97 MB last week, is it possible that David Zaharakis ($6,800 MID) is learning how to deal with a tag? Nah, surely not. He sucks. However, he is coming up against the Suns this week, the only side that hasn't sent out a tag for the entire season! If this isn't an early birthday present for a heavily underpriced Zaka then I'm not sure what is. He had 129 MB against them all the way back in Round 1 and is a chance to replicate those numbers if he's allowed to do his own thing.
TOP PICK:
I can't talk up Tom Lynch ($8,100 FWD) enough. He's double-teamed regularly, sits on the end of putrid midfield supply and he's still finding a way to get the job done! Lynch's averaging 104 in his past 8 games (including an impressive low of just 87 MB) and comes up against the Bombers this week – a side whose best defender is a choice between Hartley or Dea. Lock him in!
Sam Menegola ($4,100 MID) is a must-have and a midyear gift for us in fantasy circles. The Disease hasn't skipped a beat since debut, scoring 101, 81 and 85 to hold his spot in a midfield that he seen guys like Caddy and Scooter return in recent weeks. Basically, Mengola should come automatically loaded into your squad for Geelong-relevant contests.
We're always looking for non-midfield options to get excited about in DFS and Bachar Houli ($8,000 DEF) hasn't put a foot wrong since returning from that wrist injury. Obviously he's kept his legs in pristine condition which has allowed him to slide back in as if no time has passed. 108 and 114 have been his fantasy gifts for suitors over the past fortnight, averaging 9 marks in that span. That's classic Houli-stamped free-wheeling footy and that makes him a bona fide option for your defence this Sunday.