Moneyballin' – Round 18
As always, our red hot Moneyball tips and analysis are beautifully packaged inside for your punting pleasure – not to mention an XL edition of the Match Committee podcast for Round 18!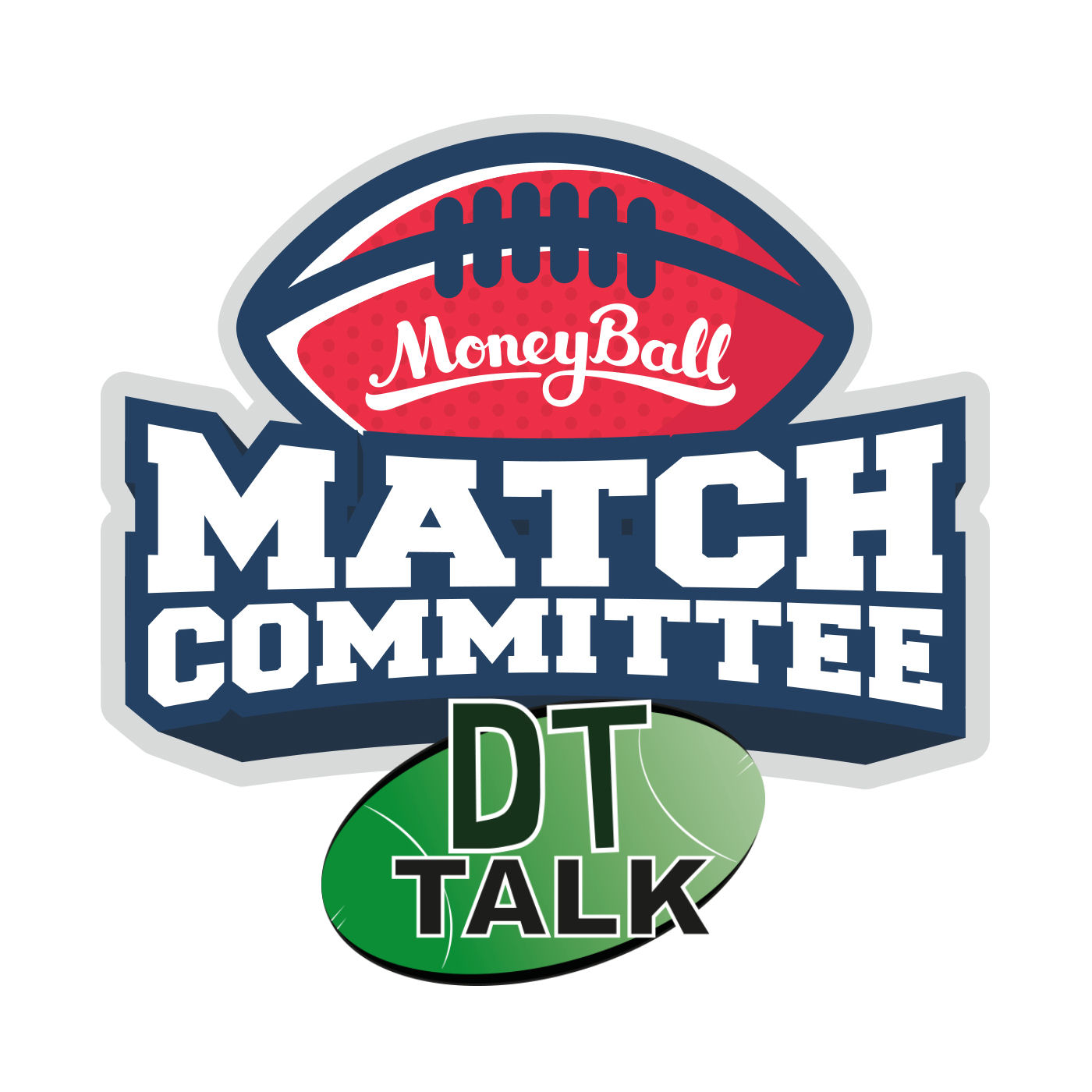 Tbetta here, and welcome to the self-proclaimed top resource for keen Aussie Rules Moneyball punters! DFS (Daily Fantasy Sports) is taking off around the world and Moneyball have the perfect platform for you to turn your AFL Fantasy prowess into cold hard cash. Signing up is easy – head to moneyball.com.au and you could be ballin' within minutes.
If you're unsure how DFS works, be sure to head to the 'Help' section for all the info you need to start cashing in on your AFL Fantasy knowledge!
Let's start Ballin' by checking out the excellent Match Committee Podcast below, starring your favourite DT Talk lads and brought to you by the legends at Moneyball:
Click here to subscribe on iTunes.
RISKY:
While his reputation coasts along after a break-out 2015 season and some early-year belters, Todd Goldstein ($9,000 RU) has slowed down to trickle in recent times. In fact, his highest score is a mediocre 108 MB over his past six efforts, which is actually less than his average of 111 MB in the 9 games previously this season. Something's obviously not right with his body, proven anecdotally after he failed to finish off an easy kill in Trengove last weekend. Damningly, Goldy's possession rate has dropped from a healthy 16 per game to slightly fewer than 11. Strictly not worth the coin in his current situation.
His direct opponent on Friday night in Brodie Grundy ($8,500 RU), on the other hand, has a low score of 109 in the past month and doesn't rely on hitouts to post big totals. Hint hint, wink wink.
Someone has finally tagged North's only good MID, bringing a four-game streak of 100+ scores to a screeching halt for Daniel Wells ($7,800 MID) with a rough 66-point score on return from injury. Expect the Pies to keep a good man down, making Wells a strong chance for a Greenwood tag.
SMOKEY:
There's no doubt Travis Cloke ($7,200 FWD) is a shadow of his former self in recent memory, but it's genuinely surprising he's still managing to score in Moneyball while he flails around on the field. Don't believe me? His last 4 scores look like this: 87, 93, 126 and 107. Can you afford to leave him out after hearing those numbers?
TOP PICK:
Ryan Clarke ($3,500 MID) might be a generically-named rookie, but importantly, he's basement priced and generating some impressive disposal numbers. His first two career scores have been in the low 60's (which sounds as unremarkable as his name, I admit), but he's impressively won at least 21 possessions in both of his games. Snap him up at basement price and hope he racks up a few extra peripheral stats this week.
Taylor Adams ($8,900 MID) has not let his suitors down all year, and is back in the midfield full-time after his latest injury layoff. 25 of hit 33 touches last week were in between the 50m arcs and there's no indication that Bucks plans on deploying him anywhere else while he's kicking metaphorical goals in the guts.
RISKY:
Now that Lachie Neale ($9,100 MID) has been tagged to a disappointing score for the 3rd time in 5 games (let's list them off: Robbo held him to 55, Greenwood to 83 and now Guthrie to 71), it's extremely difficult to justify picking him with that record… Unless, of course, you're playing against a barebones Suns team who haven't sent out a tag all year.
Neale managed to scrap together 101 MB against the Suns earlier this year in a loss, and if you had to twist my arm, I have to admit that I can see him going big this week. Ultimately, he's more in the 'risky' section so that I can issue an "I told you so" in the event that Rocket changes up his tact and sends out a lockdown role.
SMOKEY:
Role change alert! Ross is trying new things and throwing Stephen Hill ($7,300 MID) into the coalface worked wonders last week, with Hill finishing with a career-high 37 disposals that formed the foundation of his 122-point total. A season-high 14 Contested Possessions is another great omen, and so is the fact that 9 Bulldogs scored MB tons against the Suns last week. Hill's downside is minimal this week but there's a lot of fresh upside to mine out of him in the coming weeks.
I was looking closely last week to see who would take advantage of the onball void for the Suns and Matt Shaw ($5,900 MID) caught my eye. He started on a wing and remains there throughout the duration of the game, notching season-highs in disposals, marks and MB score (104). Strongly consider him this week.
Andrew Mackie ($6,800 DEF) has churned out throwback scores of 115 & 113 in the past fortnight, after his previous best score was 103 back in the second game of the season. While he might have collected a few extra touches with Bartel out in Round 17, it's worth jumping on the Mackie Train this week in the hope that his role has become more central in Geelong's back half movement.
TOP PICK:
Young pups Clay Smith ($4,200 MID) and Josh Dunkley ($4,900 MID) both crawled past the century mark last week, and even though it was against Suns, they look to be some of the better value picks this week. They slot in at under $5k, which is gold at the point in the season where bankable rookies are few and far between.
Brad Crouch ($7,600 MID) now clearly deserves the status as one of Adelaide's prime movers, after finally being granted the opportunity from the coaching staff to do what he does best – tackle repeatedly while scrapping together a swathe of possessions.  Undeniably  underpriced based on recent form (113 and 108 in the past two weeks), Crouch needs to be firmly on your radar this Saturday.
Did you know that the Eagles have given up more ruck points than any other side in the past 5 weeks? Lycett tries his heart out, but Max Gawn ($9,200 RU) is a better tap ruckman who can, at worst, match Lycett's influence at ground level. With a lowest score of 90 in 7 weeks and a few fixture things going his way (away from the MCG this week, hint hint), Gawn is one of my top ticks for Round 18.
RISKY:
Teams know that they can completely obliterate David Zaharakis ($7,200 MID) with a casual tag, so I expect Mitch Robbo to cash in on the guaranteed win. While there's always the possibility that Brisbane will opt to run with an in-form Zac Merrett ($9,900 MID), Zaka's troubles with the tag will make it hard to pass up. His scores make for sorry reading when targeted by opposition sides; Ben Jacobs restricted him to 52, Barlow locked him down to just 26, Nelson followed suit with a 50 and a Hunt/Grigg tag-team resulted in just 67 point against the Tigers last weekend.
You might be keen to snap up Ben Griffiths ($6,000 FWD) after last week's 144, but I believe a far better indicator of his Round 18 prospects is the 66-point total he managed against the Hawks earlier this year. He famously struggles against strong teams – Pass.
Once again, Heath Shaw ($8,300 DEF) remains unpickable until it becomes unfashionable to tag him. Shaw's managed just 34, 70 and 75 since Simon White first proved he could bleed a few weeks ago.
SMOKEY:
He's been a bigger rollercoaster than Lady Gaga's engagement in fantasy circles this season, yet Orazio Fantasia ($6,000 DEF) has sneakily scored 89 or better in 4 of his 5 most recent games! That's incredible considering much of that has been in a half forward role that infamously murdered his output earlier in the season. I'm hesitant, but I'll admit that he is slowly building up enough trust to consider once again. If you're ever going to take the plunge, a leaky Brisbane defence is the perfect fodder for a Fantasia fling.
TOP PICK:
Playing as a full-time midfielder, cheap as chips, can be picked in the lower DEF position and has form in spades, scoring 100 and 91 since re-joining the senior team. I'm talking of course about Jason Castagna ($4,200 DEF); don't get cute, just lock him in and enjoy spending the profits elsewhere.
Possibly my biggest tip this week is to climb aboard the Joe Daniher ($6,200 FWD) express. While he's been ticking along nicely this year (he's kicked an impressive 2 goals or more in 9 straight games!) he rarely goes big without an eye-catching scoreboard-impacting haul. That'll fix itself organically this week, as Daniher comes up against the sorriest excuse for a backline the AFL has to offer. He could go huge like many lesser players before him have against the Lions, and I'll have front-row seats to the Joe show.
Another week, another big tick for the Port skipper in Travis Boak ($7,900 MID). 137, 91 and 119 head-line his recent Moneyball résumé and it's no coincidence that a permanent move into the midfield has resulted in a big uptick in production. Most of that can be attributed to a tackling boost, averaging 8 tackles per game over Rounds 15-17 compared to just 4.2 tackles per game previously. Great value with minimal downside and an iron-clad selection in the midfield.