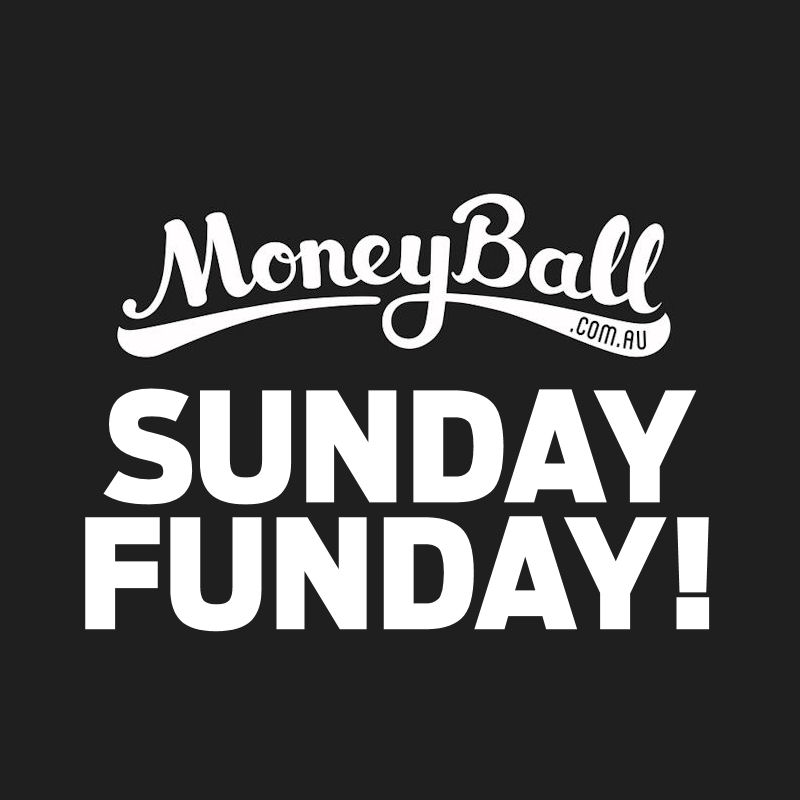 If you haven't had a crack at Moneyball yet, then the bye rounds are a good time to get involved. There are some pretty epic contests happening in round 17.
First up, you should enter a team in the guaranteed $1.5K Fantastic Friday ($10 entry) and the $1K Friday Fever ($20 entry). Make sure you have entered these before the bounce on Friday evening at 7:50pm AEST.
Then on Saturday there is the guaranteed $2K in the Saturday Slam ($10 entry) plus the $1K Super Saturday ($20 entry).
Click here to enter your teams.
The Sunday game has a guaranteed $2K for our favourite, Sunday Funday ($10 entry). But don't miss the Sunday Lobster ($20 entry) for another $1K prize pool.
That's $8,000 worth of prizes up for grabs this weekend… and that's only those contests (yep, there are heaps more on the site). Start picking your teams now and don't forget you can edit right up until the first bounce in the opening game of the contest.
POINT SCORING
Goal 6 pts
Behind 1 pt
Kick 3 pts
Handball 2 pts
Mark 4 pts
Tackle 4 pts
Clanger -3 pts
Free For 3 pts
Free Against -3 pts
Hitout 1 pt
PICKING YOUR TEAM
Prices are a little different to what we are used to in AFL Fantasy. In your salary cap of $60,000 you need to choose 9 players (2 forwards, 1 ruck, 4 midfielders, 2 defenders).  Be smart with picking your team as there are plenty of bargains to help you fill your squad at an average of $6,667. Prices will change after round four.
Sign up and get all registered to take on us in some different games. Just search up DT Talk and you will find a couple of different options each week.
We will add more contests when others fill up.
* 18+ only and please gamble responsibly.