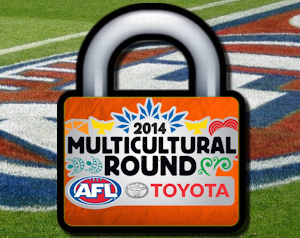 PARTIAL LOCKOUT INFORMATION: The Friday night (18th July) lockout at 7:50pm AEST will see the 10 teams playing this weekend (Carlton, North Melbourne, St Kilda, Fremantle, GWS, Geelong, Port, Melbourne, Western Bulldogs and Essendon) locked out while we can edit players from the other 8 teams up until next Friday (25th July) at 8:40pm AEST.
PLEASE NOTE: Trades cannot be reversed if they include teams that are playing this weekend – that means if it's a double trade including one from this weekend and one from next, then you won't be able to reverse. Same goes for DPP trades. Our advice is to only trade what you need to this week and hold your trade(s) until next week.
---
Discuss the round as it progresses in the comments. Post your scores at the completion of games but be sure to indicate how many players have played, including your captain. Follow the live scores all weekend via Chad's DT Live website.