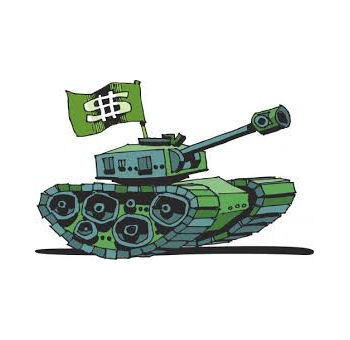 Hi all,
Well I figured it was about as good a time as any to update this series on my "tanking' strategy this year in RDT. For those that missed it, in essence I selected the majority of my starting premo's from the teams that had the bye in round 8. The thinking behind the move was to lose the round 8 bye week, but hopefully ensure wins in rounds 9 and 10 (by having the best 18 scores from a playing 21/22) and avoid burning trades trying to field 18 each week during the bye rounds. The added effect of this was the hope of having a 'gun' side earlier than most of my opponents and climbing up my league ladders in the rounds straight after the byes as well.
This plan was to give me the best chance of winning as many of my leagues in RDT as possible, not really chase the overall ranking. Just for the record, I entered the bye period in 501st position overall with the following side, and was ranked 12th in my main league:
| | |
| --- | --- |
| McVeigh | Langford |
| Swallow | McDnld |
| Bartel |   |
| Suckling |   |
| Jaensch |   |
| Langdon |   |
| Stevie J | Dunstan |
| Ablett | Hallahan |
| Pendles |   |
| Beams |   |
| Swan |   |
| Polec |   |
| Crouch |   |
| Cunninghm |   |
| Jacobs | Currie |
| Sandi | King |
| Danger |   |
| Dusty | Loyd |
| Wright | JKH |
| Harvey |   |
| Varcoe |   |
| Higgins |   |
At this stage I had just over $160,000 in the kitty and 19 trades left.
Fast forward to now.
I am currently ranked 583rd overall (so yeah I have dropped a little but not too far), but more importantly I am now 1st in my main league after winning 6 of my last 7 matches (it would have been 7 out of 7 except I ran into a guy who had a weekend of every unique going large and my decision to field Jaensch over Langdon cost me the win by single figures). Our league is ranked 194th overall so it is a top 10% league with some fair sides in it (hello @Jeppa), and is always hotly contested for both the bragging rights and the more tangible reward for winning.
I am actually ranked 1st or 2nd in 4 of my 5 leagues as per the screenshot below
I currently have a bank of $175,600 and 6 trades left with the following side at the start of this round:
I have been pretty lucky so far this year, not too many injuries and I have had the majority of the money making rookies (except for McGovern that is) and I started with the Sauce Sandi combo in the ruck. The ruck position seems to have been a killer for many this year, one guy in our league has used 8 trades in the ruck spot already. Sounds like poor trading, but its actually pretty conceivable given the injuries/ rests to Hickey, Mumford, Cox, McEvoy, Pyke, Grundy etc
Given I would ideally like to keep 4 trades for finals, I am cutting things very fine with only 6 trades left at this stage. No R3 cover is the biggest obvious hole (why oh why didn't I stick to my usual rule of making sure R4 is simply the cheapest R/F rookie?) with Stefan Martin stranded at F6 for the moment. It was looking like Ben Brown was going to help me out and be a late season godsend as a rookie  R/F, but after his horrible effort last week I can't see him holding his spot. The other situation I would like to fix is getting in Kade Simpson next week at his lowest price.
So my trades were going to be – well at least hopefully anyway as the projected prices were going to be very tight – Currie to Brown this week  and Hartung to Simpson next week (via Langdon to mids) as my last trades before finals. These trades opened up a R/F switch so Martin could cover rucks, Zorko/Langdon could cover mids, Shenton/Ambrose to cover forwards and Jaensch/Bews to cover backs. Pretty solid depth, which should allow me to win most of my remaining league matches and cope with a couple of short term injuries or rests to my guns in the lead up to the first week of finals. However Ben Brown played as soft as an Italian striker (I don't even like soccer but I am still pissed about that diving bastard) so now I am not sure as part of the appeal was at least having a playing emergency in the ruck lines. Another option was Currie to Hale and Langdon to Simpson, but I am $1600 short of getting that done this week and also I would prefer to keep Langdon for cover. Hmm a few more hours of playing around with my team this week…. Finishing top 4 is critical to winning leagues in RDT, as the opportunity to get a week off in the semi's when trades are usually low will be like gold.
Summary – As I have said before in previous posts, the success/failure of this strategy will be decided on whether I get to the grand finals in my leagues or not. I definitely had an advantage over most of the teams I faced up until 2 weeks ago where it now seems most sides are also 'finished' with little or no playing rookies on the field. I will briefly update this series at the end of my season, probably then I will be in a better position to decide if it was a worthwhile approach or not. At this stage I am pretty happy with the position I am in – its just the scant remaining trades that have me a little nervous…..
Cheers and good luck,
@Lefty113
p.s. bloody Stef Martin could have played like this last year when I put him up as a Leftfielders option!!