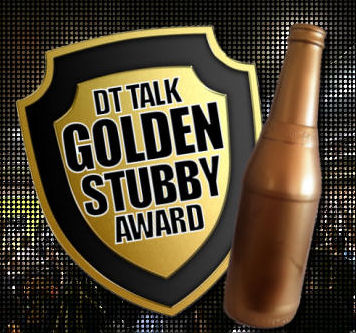 As the byes finish, we've got the all important Golden Stubby to award. Who deserves the big award for this week when so many of our big boys were out… or scoring poorly?
Josh J Kennedy – 131
After missing the first bye round with a calf injury and then having the bye himself last week, JJK owed us big time. He came out with his Flinstones run up and booted 5 goals to kick start this hideous bye round with a massive score.
Matthew Boyd – 152

Despite some of us being scared of his 'Old Man Calves', Boydy has been brilliant since his bye. He was the correct answer of a lot of those midfielders under $500K to pick up. 34 disposals and a beast of a score gets him a nomination.
Michael Barlow – 124
Calvin's number one captain option was brilliant… up until he spent half of the last quarter on the sidelines with a knock to his head (fingers crossed his cheekbone is all good). He kicked the first goal of the game and then racked up 31 disposals. Awesome!
Jimmy Bartel – 125

We sweated on the team sheets as he was a "50-50" chance to be playing this week after his little trip over the US to watch some NBA during his bye week. He flew up to Brisbane and dominated the game. 31 disposals and 10 marks helped him to the second highest score of the game.
Leigh Montagna – 146

Another 'correct answer' for a midfield upgrade is Leigh Montagna. He was awesome against the Demons, as a lot of us thought he'd be. The 'Tags had a pretty tough week due to his involvement in the whole Steven Milne drama. What a way to respond.
Honorable mentions: Steve Johnson, Andrew Swallow, Dean Terlich, Dean Cox, Matthew Stokes, Mark Blicavs… ASH MCGRATH.. and some more – write them in the comments.
Loading ...