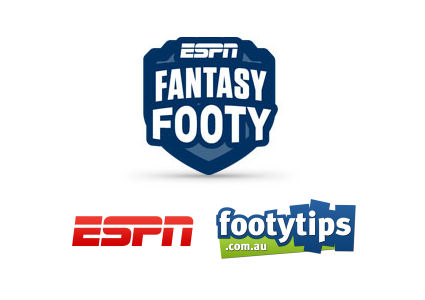 This week we need to look at the best available players who have completed their bye and will serve us long term, as well as giving us a quick hit of points for the final bye round. I will be taking into account scoring ability, form and price to select my favourite for each position this week.
Defender: Despite coming at a cost, young gun Brandon Ellis is fast becoming a must have player in the backline. With many defenders struggling for consistency, Ellis has shrugged the early season Green Vest woes and is recording scores equivalent to our premium midfielders. His last 3 scores have been 128, 155 and 112. His role in this time has been playing predominantly off the wing and with gun mid teammates Trent Cotchin and Brett Deledio attracting a tag, Ellis has remained free to dominate. He will cost 11.80 but has the added incentive of being unique with only 1.8% popularity.
Centre: Michael Barlow is in sensational form and on a week where many of our popular captains will be riding the pine, he looms as the perfect man to lead the team in round 13. In the past few weeks, he has looked like the Barlow we grew to love in his rookie year, absolutely smashing it and finding the ball at the "pre leg break" high rate we became accustomed to. In the last 5 week he has not dropped below 100 and with scores of 123 and 149 included in those games, he will be a valued contributor for the remainder of the year. Like Ellis, he will come at an inflated price of 12.80 but this is one of those times you get what you pay for.
Ruck: After a few quiet weeks by his lofty standards, Dean Cox has become very affordable and looks ripe for the picking. Between rounds 8 and 10, Cox went on a drought where he didn't manage to crack the ton and hence he is now available for under the magic 10.00 mark at what could be considered a bargain 9.70. In his last game, Cox looked to be returning to his best with 17 disposals and 26 hit outs for 102 vs the Saints and he won't be available for this price for long.
Forward: Despite spending the majority of his career as a small forward, Matthew Stokes has reinvented himself as a ball magnet on the back of receiving far more midfield time and what looks like a licence to just find the footy. His possession count the last month has read 31, 28, 27 and 28 which have resulted in scores of 99, 103, 79 and 96 making him of the most consistent premium forwards. He will cost you 9.70 but looks like he is worth ever cent of it in what will likely be a big finish to the season for the Cat veteran.
Cash grab: Keep an eye out for rookie Bulldog Lachie Hunter who will debut and likely rise significantly after his first game. Rumour has it that he will avoid the sub vest and if his junior number are anything to go by, he is a natural scorer.
Good luck and use your trades wisely!
@RoyDT
PLAY ESPN FOOTYTIPS FANTASY – www.footytips.com.au/fantasy