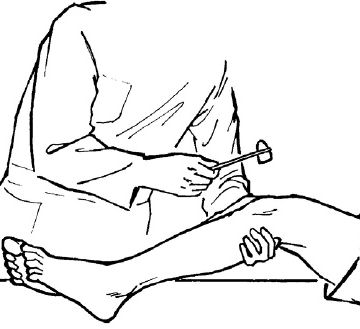 Hello and welcome to what I will name the PRAWOL (FYI, pronounced Pray-wol) week. What is that you ask? The Post Rookie AWOL week! They were terrible, what on Earth will we do once we trade JOM (Bye structure permitting). Cover was essential this week because there was some shockers! Throw in a late withdrawal or three and you have the recipe for a knee-jerk. Oh yeah, did I mention most teams will look at their line-ups and see 8 blokes who combined for 1150 (including captain) last week on the pine?! It's that time of the week, time to knee-jerk!
The Legends
Swanny (137) is back! Not yet back to his good ol pigging days of 180, but he's in brilliant form. He's averaged 37 touches and 132 DT points in the last 3 weeks so if you took the risk to start without him, Rd 14 is the time to jump on! Only 1 point behind was the man with the radiating scalp. Ablett (136) didn't even have a massive impact on the contest, yet still racked up 36 touches with a tight tag. One of a kind. Or possibly 2? O'Meara (106) continues to gun it, who will pull the trigger on him this week? It will take a brave man. I'll pull the trigger on the 2018 Brownlow! Pendlebury (133) also racked up huge numbers, he's bottoming in price this week so if you rolled the dice without him, get on board now! I wanted to put this bloke in the losers this week, Cloke (127) killed me. My close competitors all had him, you'll see my anger be placed fair and square on the poor shoulders of Jordan Roughead. Guess every spud has their day… Or in reality Cloke is no longer the man without a contract and I'm being ignorant. Option 2 of course. Oh how you've killed me Gibbs (123). You all know the story of my dreaded D4 spot, so thank god my man Ellis (112) stepped up to the plate (finally). In most cases people will own one or the other, so I'll call a dead heat here. Both are looking like must have defenders. Deledio (129) had a day out but be wary, for every 130 he has the ability to pump out a 60. Tags get the better of him! Dangerfield (114) is doing it all himself down at the Crows. He'll average around 105 for the year and will almost certainly win a Brownlow medal at some stage. He's only played 101 games… go figure. Hows this for a stat. Ibbotson (121) has averaged 123 in his 4 games at Patersons, yet only 79 away from his playground. That's a monster differential, so be wary when trading him in. They do play 3 of their next 4 games at home though. Good times ahead! Barlow (115) did his job again, he's just the perfect mould for a DT midfielder. Goddard (153) and Heppell (122) just monstered Gold Coast, BJ was back to his very best. Both should be owned by everyone in any case so it's less of a deal! Their massive numbers will fly under the radar and the week they fail to fire is the week we'll finally realise their influence. Guns. Finally in his milestone game Cornes (120) gifted his new owners the perfect welcome present. Age is no weary!
The Sunday Chops
Now it's down to business. The real business. Dwyer (44). Words cannot describe how pitiful most of that performance was, he had a canny of knack of… disappearing. One of my 3 lowest scores counted. That's ok though right? Wrong. Staker (35). He's another rookie shocker that faces the axe this week. Why couldn't he just fight on for 2 more weeks! Take his score this week and run. Fast. Macaffer (57) was taught a footballing lesson by Griffen, putting his place as a tagger in real jeopardy. He'll learn, but can Bucks afford to persist with him? Perhaps the perfect chop this week. The panic that ensued after Hrovat's withdrawal from the 25 on Friday arvo was immense. I was copping it from my mates as I usually try to get my DT sorted Thursday night. The pressure was on, who do I turn to? Hitchcock (28). Why. Donkey dick why do you do this to me DT gods why this week why not Hrovat why. He looked lively in the second half of Q1 and I was predicting an 80. He even started to run through the middle. So I'm sure you can fill in the blanks of what I was saying when his ankle gave way in a tackle at the start of Q2. It's still recoverable, maybe he can come back for next week I thought. How ****ing wrong was I? Basically I traded to avoid a donut and got 2 donuts in return. Disaster. Ok so the popular rooks let us down, they couldn't keep it up forever. Premo's, step up! Cotchin (71), Burgoyne (44), Lewis (57), Fyfe (77), Duffield (66), Zorko (60). Is it just me or do I see some familiar names amongst them? There's one word that summarises the above list, dickheads. Finally those with Murphy (24) and Ball (-), I do hope you had cover. Ball's late withdrawal was the final straw for some. Sometimes you just want to tell teams to kindly **** off, in this case Collingwood was that team. Murph fell victim to a similar incident last year, not a great sign. A good excuse to dump an out of form player! Always look at the positive… if only I could learn from my own advice.
The Clown
I'm looking squarely at you, Michael Voss. Saturday was what I like to call, Vossgate. Here's some Vossy logic for you. Oh, I have a ball winning midfielder. Looking at the stats we are down on disposals and clearances, lets put him at Full Forward.  BECAUSE HELL, THERE WOULDN'T BE A BETTER OPTION ANYWHERE IN THE RESERVES?!?! How bad is Brisbane's depth to be forced to play Rocky at FF? Disastrous. Then there's Zorko. When you have an immense talent like him who burst onto the scene last year, why play him up forward 80% of the time??? There's a pretty big issue with that when your team is sh*t. His tackling numbers are the same, but disposals are not. Get him up the ground Michael! Then there's Hanleygate (Yes I will put gate at the end of anything that sh*ts me). You have a potential All-Australian half-back flanker at your disposal. So ask yourself. Why is he playing at half forward? No answer? Good. Only Voss knows, let him free! Taking your best players from each position and putting them up forward is not the answer. Also your team sucks. Vossy, lift your game…
What we've learnt?
The progressive scores already discount your team to best 18. I was lowering my score all day *facepalm*. Good surprise though!
Injury prone players are that way for a reason. The Cock can be served (wait for it) as a warning to all Boyd and Ball owners (what were you thinking?) and prospective buyers. Steer clear unless cover is available.
Macaffer's tag was about as effective as going shark diving in a plastic cage.
Don't over hype anyone, it's just builds you up for failure.
The Bulldogs play a very tactical game. Make Giansiracusa the sub, let the opposition kick the first 10 goals and give up, then scrounge the margin back to 30. Percentage looks ok and apparently compete well!
Jesus turned water into wine. Ablett turns 1 possession into 3. Relation? I think so.
Jordan Roughead tends to look like a lost sheep in a cow paddock. No idea where he is meant to be and what he is doing there. Cloke gave him a bath.
Zorko's score was as useful as jumping out of a plane at 30000ft with nothing but a torn parachute.
Hanley, the new Birchall.
Dangerfield is beginning to throw the term "carrying the team" in the trash and just renaming Adelaide to the 'Dangerfield Crows'. Don't be surprised if he goes down with shoulder issues in the near future as the weight on his back is comparative to Sauce Jacobs in a Monster truck.
Will Minson towered over Jolly to win a ruck tap today. It looked something like this. (Try not to laugh).
This game sh*ts me
So I was looking at my team for this week, you know, preparing for the carnage ahead. Then I saw my projected score. I promise I did not sub on my worst possible team, that is exactly how it stood after lockout. A PROJECTED SCORE OF 940! 5 men to average 135 last week will be situated on the pine this week, I speak of Swan, Ablett, Pendles, Heppell and Goddard. Usually we fear seeing 500k on the bench, so when we see 4 million on the bench, we have a problem… Brace yourselves! And that's why this game sh*ts me.
The other bits and pieces.
I had a solid week with 1953, holding my ranking steady at 54. The dream of 1st place is slowly slipping away though! Ground gets lost so fast, so easily. My trades could be anything this week, Hrovat really did mess up my bye plans. The best plan of action is to hold on tight this round, and try have your team looking sparkly fresh come Round 14! You'd want 22 premiums on the park to be any chance… Good luck to one and all, Thursday may just be doomsday. Cheers!
Sorry, I just couldn't resist. The poor bastard gets so tired he resembles a sloth at times, but I still love his work!
If you enjoyed my raging and want a hittable punching bag when sh*t goes tits up, follow me on twitter @MattCraigDT. My views are honest, mostly helpful and occasionally entertaining! Also hit me up with any suggestions for who you thought were the Legends, Losers and Clowns, plus what you've learnt the past week. I value everyone's opinion!