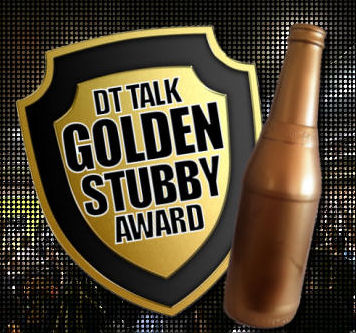 Golden Stubby – Round 12
The second round of the MBR's have thrown up some massive scores. Whether it was from players who were maybe really fresh from a week off or players deciding to leave it all out on the park with next week off, we're thankful to them for inflating our 18 man DT scores! So who stood out from the pack this weekend and earned a coveted Golden Stubby nomination?
The Nominations are…
Brendan Goddard – 153 – I really didn't think Goddard's massive score would be rewarded this week as he isn't exactly unique. But with the most nominations of the week for his effort
Jaeger O'Meara – 106 – This kid just keeps getting better as his debut season goes on with another ton to add to his tally. Not just a great DTer but a bloody good footballer to watch too!
Brandon Ellis – 112 – The fear of the vest kept a few coaches away from Ellis this week. But for the coaches who took the chance they were well rewarded. Ellis was everywhere. Always a bonus when your defenders sneak forward for a few goals too.
Michael Barlow – 115 – Despite a high handball to kick ratio of 12 kicks to 20 handballs Barlow still notched up a very decent score for his coaches. Fantastic work but a few coaches will be hoping he can swing that ratio around.
Bryce Gibbs – 123 – His second week posting in the 120's has been very serviceable throughout the byes. Lets hope he freshens up with the week of and continues to post these scores after!
So who get's your vote this week?
Loading ...
As always stay tuned to the boys live show where they'll announce this weeks winner!