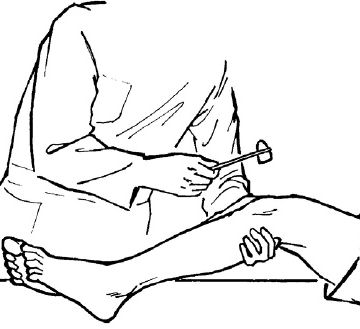 We're back again. A week is a long time in Dream team, they say. Not long ago I looked at my backline and I saw solidity. The rest of my team was a shambles and it was my only blessing. Now I see a disaster waiting to happen. Gibbs could miss 1-2, while Goodes looks certain to be suspended for at least a couple of games. Pittard and Stevenson are not exactly certainties, while Heath copped a slight injury as well. That leaves us un-protected against donuts! That's a bad thing, just ask Hanley loopholers (don't worry, it will get discussed). Personally I'm ecstatic with my round, but others aren't! On behalf of all those dreamteamers, it's time to knee-jerk!
The Legends
Nick Riewoldt (153) was back to his best on ANZAC day, running around on an engine comparable to a rechargeable battery! He just ran all day, 30 touches for a key forward is incredible. I actually traded him out, which was near disaster! Luckily my debut captain Steve Johnson (141) stepped up in his place. He is probably the biggest flat track bully we've seen in DT, when he comes up against bottom 4 opposition he doesn't just ton up, he seems to go 140+ every time! Looking at his fixtures, me likey. Get him in! Zorko (120) seems to have bounced back from a poor start and is getting more midfield time, especially with Rich out injured. Looks back to his tackling ways, he's priced prime for the picking! Be wary of his fixtures though… O'Meara (115) was a star while Mayes (111) impressed. Gets a lot of cheap footy!
The Sunday Chops
The bubble has burst. The run is over. I can now speak his name again! The Hoff (45) was nowhere to be seen on Saturday. His BE is now going to be at ridiculous levels and the time is right to trade! It's been great run though, you can't deny that. Hodge (62) hasn't had a good run for those who traded him in whilst sitting on his bubble. Take the money and run. Gibbs (54) kicked a lot of coaches in the groin when he got subbed. However it hurt so many that it probably doesn't matter, who doesn't have Gibbs?! The decision to trade or not based on his awkward time frame to return could be a deciding factor. I have to sit on the fence for now! Dangerfield (71) has to go. I've given him 5 chances too many this year, he just can't break the tags and seemed to plod around the MCG without a care in the world at some points. He's my gun on the chopping block this week! Goodes (61) gave it a good run too, I reckon he could be gone for at least 2 weeks for his hit on the weekend, however it's deemed impact by the match review panel will be key. I'm praying for low/medium! Pittard (-). For approximately 1000 coaches out there who loopholed Hanley… **** you.
The Clown
It has to be the AFL and it's refusal to update it's policies, even if they know it to be wrong. The review system is a shambles at the moment, how many times to we have to hear the words "inconclusive". I'm sick of it! Put a camera on each goal post and we might start getting places. Forgive me for saying this, but how hard can it be?
What we've learnt?
The eagles are chokers. Mark LeCras shanking a set shot?! What is wrong with the world.
Kicking for goal in the second most important part of the game. Forget your contested possessions!
Were the Dees much improved, or were Brisbane just terrible? Nobody can take much out of that game.
The Eagles 2014 preparations begin now! Demetriou is ok with tanking, right? That's the impression I got anyway…
Dangerfield is a taggers pet.
Lindsay Thomas has been called down to the Eagles next training session to learn how to overcome goal kicking woes!
Jack Riewoldt needs to be bent over by Hardwick. He hardly works, doesn't do shit all game, then yells at his teammates to run down the race? Pathetic.
Early season gloating is a bad idea. The golden rule, bubbles eventually burst.
Voss clearly had a bad year with the DT gods. He is determined to make our lives hell, Docherty was the latest casualty. Is Mayes next? Surely not… *gulp*
The General is back! Gotta love him.
Is the loophole really worth it? If it's a guy like Swan I think there's only 1 thing to do. Give him the C. Those with Hanley as their captain got taught a lesson when Pittard was a shock late withdrawal. Perhaps it should only be used for more speculative picks with a high ceiling. Your playing Russian Roulette while you've got rooks in your side, no bench cover is always a hazard!
Steve Johnson is a bigger flat track bully than the Sri-Lankan batting order. In fact probably the biggest of all time, behind Jason Gillespie.
This game sh*ts me
Forgive me for this if you ran into loophole trouble on the weekend, but this is all that gave me the shits this week. The DT gods have a funny way of running things. I was looking at who to trade to SJ this weekend and lined up Bartel and Riewoldt. Looking at Riewoldt, he'd been a great pick and was solid, however his highest EVER score against Sydney was 122 and he'd averaged only 84 whilst facing the bloods. Compare that to 105 against North Melbourne, 105 against the Eagles and 102 up against Freo, in the same amount of games. On a smaller, congested oval in New Zealand against the reigning premiers surely he'll have no space to work into, and perhaps struggle along to 80 or 90. Right? No. He goes and posts a career best score. CAREER BEST! That's just a piss take. And that's why this game shits me.
The other bits and pieces.
Personally I had picked a poor first up team and was ranked out at 20,000 just 2 weeks ago. However after Round 2 the new trading system kicked into place. I've had experience in the fpl caper and was confident of my plan going into this year. Treat it like you always treat DT. I usually use up all of my trades by around Round 14-15, just fixing errors, upgrading/downgrading rooks, injuries, the lot! It just meant I can use them all season without crawling to a stop during finals. Some have gone and thought, 2 trades a week?! I'll trade like crazy, pick up guys for 2 weeks then dump him. Trade on form. I sat there with my lowly team and decided to hold on all my premos, sticking to my plan and got in every rook that has come along. Not only will my team be better for it come Round 18, my under performing premos have suddenly woken up! We can all have our different tactics but they are just my thoughts, trade like you usually would without making rash decisions that you normally wouldn't. Get the rooks in when they come along and back in your premos. You selected them for a reason! Also remember the law of opportunity cost, the cost of the next best alternative forgone. To make one trade, you are giving up another. Don't waste too many!
I somehow managed to get to a massive 2283 this week! Funny thing is, it was due to me not trying to knee-jerk! Don't worry, I'm sure I'll be back to venting soon enough! Cheers.
If you enjoyed my raging and want a hittable punching bag when sh*t goes tits up, follow me on twitter @MattCraigDT. My views are honest, mostly helpful and occasionally entertaining! Also hit me up with any suggestions for who you thought were the Legends, Losers and Clowns, plus what you've learnt the past week. I value everyone's opinion!