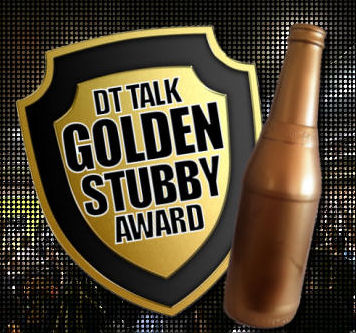 Golden Stubby – Round 5
Every round I'll be asking for your nominations on twitter for the player most deserving of this prestigious accolade. This isn't necessarily the highest scoring players of the round. But the players who stepped up in a fantasy scoring aspect when you most needed them to. Whether it's a highly paid premium who put in a massive effort to drag your team over the line in a head to head battle or a rookie priced player who stepped up and scored well above his expected average.
Lets have a looks at a few players who narrowly missed out.
Scott Selwood – 136 – Starting to pay the patient coaches who've held him after his poor start back. Another massive effort against Port saw his add another 136 to his total.
Tom Rockliff – 125 – At this stage we can pretty much guarantee 2 or 3 players will feature in this article each week after playing Melbourne. Rocky is another player who is owned by so many that his scores can be taken for granted, got to be happy he's pumping all our scores up thought!
Gary Ablett Jnr – 131 – GAJ is usually a class about most of his opposition, but this week against GWS he was head and shoulders above everyone. GWS were hoping Bugg would come on and quell his influence… no such luck.
Dale Edwick – 3 –  Actually got a few nominations for this guy! Get's a vital 3 points for his one kick in the goal square against Richmond…
The Nominations are in!
Jaeger O'Meara – 115 – Part of the midfield rookie rotation coaches are choosing each week, JOM did not disappoint against GWS, teaming up with GAJ and obviously learning a lot. Absolutely everywhere against GWS and even sneaking forward for a few goals adds a handing 115 to our weekly total.
Hamish Hartlett – 116 – Hartlett led from the front in Ports win and was the major influence on Ports comeback. Always itching to get on to his racking kick means his kick to handball ratio is very favourable. This week he had 18 kicks compared to 5 handballs.
Nick Riewoldt – 149 – After many coaches dumped St Nick after he perceived easy start being over, NRoo turned back the clock and found some vintage form, showing off our game for the New Zealanders. Fantastic return and reward for the loyal coaches.
Steve Johnson – 141 – Stevie J is known as a flat track bully for many, so no surprises at all he came out and decimated the Bulldogs early on his own. Facing his first price rise after this week saw him impressively debut for many coaches.
Sam Mayes – 111 – Mayes or Evans? Mayes or Evans? This was the most asked question this week. Congratulations if you went with Mayes and even more so if you played him on field. This kid has a silky touch and is very impressive so hopefully Voss wont drop him any time soon.
Cast your vote below for the player most deserving of this rounds Golden Stubby.
Loading ...
Tune in to the boys live webshow during the week to see the winner!
Was there a player you felt was more deserving? Don't forget to get your nomination in during the round next week by tweeting me at @AnthonyDSmith86 and including the hashtag #GoldenStubby