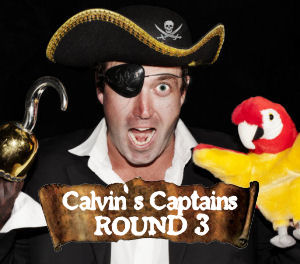 Tagger Alert
Three off the best taggers in the game will get a crack at some of the superstars this week. Although they still might be ok… we need to be very weary.
Raines will go to Gary Ablett…. Not overly concerned about this one (read on below) but he has done well on him in the past but I think we will be ok here.
Crowley will tag Jobe Watson. This is concerning as because of this, Fremantle are Jobe's worst team to score DT points on. Watson had 101 in 2012 on them which was his highest score against them in his career 9 games. Ouch! He averages just 84 in his last 3 and carries a poor record at Paterson's Playground. He has averaged 128 so far this year and has been flying but… Are you making him your captain? You have been warned.
Lower will run with Trent Cotchin. Nick Lower is a tagging beast and has claimed Daniel Rich (46) and Mundy (70) as great scalps so far this year. With that said, last time Cotchin played the Dogs he had his best DT scores ever of 152pts and averages 110 on them in his last 3 games. Promising? YEP, but Lower is a nasty tagger and a huge concern if you want to ride with Cotch as your captain this week.
Just Quickly…
Matthew Priddis – Great option as he plays the Demons who gave up 8×100+ scores last week with 3 of them over 140+. Had 97 on them last year. Will cash in!
Brent Stanton – Was a guy who cashed in on the Dees last week for a nice 142. He had 115 on the Dockers last year and should be ok again.
Josh Kennedy  – Had 95 last year on the Roos and is only averaging 89 this year. Strictly SC only.
Scott Pendlebury – Will be awesome! Had scores of 109, 142 and 132 on the Hawks last year and has averaged 116 so far this year.
Patrick Dangerfield – Will be back this week. Wasn't tagged Vs Port at all last year for scores 89 and 140. Only averaging 73 for the year and needs a much needed boost. Might get it here against a team who has only played Melbourne and GWS. Hence… the inflated Port averages.
Justin Westhoff – Oh here is one now… He's the 4th highest scorer in the game averaging a huge 127. Captain option? Ha ha, slap yourself in the face. Had 107 and 66 last year on the Crows and I doubt he'll keep it up.
Sam Mitchell – Great again last week and had 109, 102 and 130 on the Pies in 2012.
Dean Cox – Bellchambers had 102 on the Dees last week and now it's Coxy's turn. He's only averaged 85 so far this year but did have 106 on them in 2012. Bounce back week for Deano.
Andrew Swallow – Plays Sydney, his 2nd worst team to score DT points on this week despite having 93 against them last year. Plays in Hobart where he had 134 there last year. Smoking form will end at some point.
Swan V Ablett (…again)
Here we go again!
Ablett plays the Lions this week at a ground he tears to bits, Metricon or Metri-ton as I like to call it. He had a nice 135 there in round 1 and ripped the place to pieces last year. He will be tagged by Raines and but had 143 and 97 on him last year. Big and little scores there… but he'll be right this week.
Swanny stood up for me last week as I gave him the nod over the popular Ablett who outscored him in Rd. 1. Swanny plays the Hawks, a team he had 106, 165 and 102 on in 2012. The 106 was in the Quarter Final and the impressive 165 was when he racked up a massive 49d. The only concern I have here is the limited amount of DT points the Hawks have given up so far this year. Only a total of 3 players have cracked the 100 mark against them in the first 2 rounds (WCE & Geelong) but surely it will be different against the Pies. The thing I really like about Swanny though is the fact he is playing at the MCG again, he had 117 there last week and averages 141 there in his last 3. If Sewell plays, he'll tag Pendles and the DT pig, Swanny, will run loose again on Sunday afternoon. OINK!
Good luck and follow me for more captain info and for if I ever change my top 5 – @CalvinDT
Who will you have as your captain for Round 3?
Dane Swan (60%, 1,891 Votes)
Gary Ablett (19%, 585 Votes)
Scott Pendlebury (10%, 310 Votes)
Patrick Dangerfield (2%, 76 Votes)
Andrew Swallow (2%, 66 Votes)
Someone else (7%, 213 Votes)
Total Voters: 3,141
Loading ...