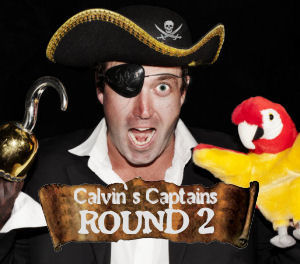 Yo yo yo, here we are again. Time to hunt for captains and after nailing a few rippers last week it's time to do it all again. Last week, I went pretty well. Yeah the order isn't 100% spot on but it's ptill pretty good.
Dane Swan – 123
Dayne Beams – DNP
Gary Ablett – 135
Trent Cotchin – 107
Scott Pendlebury – 124
Oh dam you Beamer! That hurts… anyway I have some rippers for you this week so you better get down there to where the good stuff is.
Just Quickly…
Trent Cotchin – Gets the Clinton Jones tag and hasn't scored over 100+ on the Saints in his career 5 games against them. His worst team to score on by a mile.
Joel Selwood – Pendles and Swan had 124/123 on the Roos last week and Joel will as well. He has previous scores of 106, 124, 109 and 105 in his last 4 games and should be good.
Brent Stanton – Should kill Melbourne right? You'd think so but no. He had 105 on them last year which was his best ever score on them in his career of 11 games. Amazingly, his worst team to play.
Brett Deledio – Only had 102 and 103 on the Saints last year, nothing special.
Lance Franklin – Last week I said he'd be bad and he was. Same again here. Had 76 and 76 on the Eagles last year and has never cracked a ton at Patersons Playground in his career of 11 games there. Hates travelling that much he hasn't got over 100 at AAMI either (from 12 games) – WOW.
Josh Kennedy  – Scored 99 on the Suns last year and averages 98 at the SCG in his last 3 games.
Patrick Dangerfield – Will get the Raines tag if he plays. Had 108 last year went Raines sat on him but only had scores of 50 and 28 in 2011. Be better than that please!
Sam Mitchell – Loves playing at Patersons where he has had 122, 100, 147 and 141 in his last 4 there. He had 98 and 122 last year on the Eagles and will be good again.
Jobe Watson – Had a very nice 128 on the Dees last year and will certainly be around that mark again this week after 6 guys from Port got 100+ on them. Jobe will easily.
Carrots Gunning for Pies
We all hate taggers! Andrew Carrazzo is tagger but not hated by the general public like Steven Baker (in the past), Raines, Jones and Picken can be. It's because he wins his own ball and has talent. But… with that said, he can give our premiums in our teams a bath on the day. Like he did to Pendlebury in Rd. 3 last year when he was held to just 62pts. Pendles averages 93 in his last 3 games against them and is coming off a nice 124 last week. Will Carrots go to Pendles again? I think he will but the call lies in the hands of their former coach, Dick Mick Malthouse. Surely he sees Pendles as 'dangerous' or even a Dale Thomas or Beams who may be named this week. Maybe Swan? Oh oh… now way! In Rd. 15 when Pendles didn't play… Carrot went to Beams.
The Great Debate
Clearly the biggest decision of the captain debate each week and this week it will divide many.
Last year when Gary Ablett played the Swans he had a huge 152pts with 42d and 9t. That day he received several tags, which were obviously no good. In 2011, he had that dirty 23pts from when he was injured. Before that and before he came to the Suns, Gazza killed Sydney with scores of 127, 167, 141, 126 and 150. Truly amazing. Last week Gaz dominated with 135 and a huge 59pts in the final term. But I'm worried. Ablett hasn't played at the SCG in 8 years. He will be tagged this time by O'Keefe (who held Greene 37 last wk) or someone else. Either way, he will have someone sitting on his every move. Which is why I like Swan again this week. It's safer. Hear me out. Over their last 25 games, Swan has scored <100 just once… Gazza has gone under the ton 4 times. I'm not saying it will happen, far from it, but I think Swanny has more to offer in a team that has more targets. If the games was at Metricon, Gaz would be locked. But against the Swans, who can restrict DT scores on their day…. ummm
Dane Swan had 123 last week, with 10 marks! If he ever goes quiet the big fella hunts down easy possies which we love as DT coaches. He had 105 and 109 on the Blues last year and before that has scores of 101, 116, 114, 140 and 131. In fact, Swan has 13×100+ scores on Carlton in his last 14 games! BANG! He loves the big stage and the game is at the MCG, a ground where he averaged 133 (from 13 games) in 2012 where he has averaged 157 in his last 3 runs there. But will Malthouse tag him? I strongly doubt it! The other concern from me here is that Richmond only managed 2×100+ scores in their win against Carlton last week… but it's nothing to lose sleep over. I'm on the Swan… slightly over Gaz who should also be good. Toughie! Real toughie this week.
Good luck and follow me on Twitter for more captain info and for if I ever change my top 5 – @CalvinDT
Who will you have as your captain for Round 2?
Dane Swan (58%, 1,792 Votes)
Gary Ablett (25%, 774 Votes)
Jobe Watson (6%, 201 Votes)
Sam Mitchell (1%, 46 Votes)
Joel Selwood (2%, 59 Votes)
Someone else (7%, 227 Votes)
Total Voters: 3,099
Loading ...