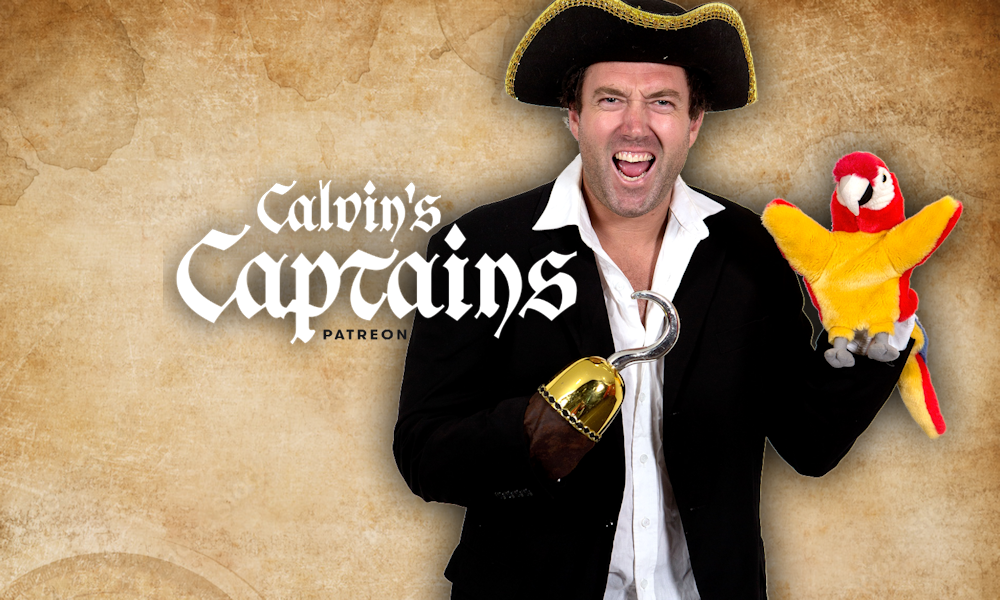 Captains have dropped and Calvin has been hard at work once again. Make sure you check out the extended article over at our patreon site where we have shitloads of wicked content from extra podcasts, live shows and a truck load more to assist you on you Fantasy journey.
CALVIN'S TOP-5 CAPTAINS
#1 – Rowan Marshall v Richmond
@ the MCG, SAT 7:25pm
Last three rucks v Nankervis…. Luke Jackson (119), Briggs (117) and Lycett (100). Nank is great, but he lets others do as they please. Coming off 129 which was his first score over 120 in his last five games, Rowan is set to have another big one here. Problem is… this is the same game as Taranto! The other problem is… he could be bigger than Taranto this week and a great captain to run with if you want to go against the grain.
#2 – Tim Taranto v St Kilda
@ the MCG, SAT 7:25pm
We have to… don't we? Just unbelievable what he is doing at the moment scoring 129, 130 and 145 in his last three and averaging 129 in his last eight.  The Saints do have a tagging option in Windhager, something they didn't use last week and they won, which probably means we have nothing to worry about. Taranto is kicking goals though and that can attract attention very quickly. VC him if you are concerned. If he gets tagged, it will be the first time this year and a score of 85 to 120 is on the cards. If he doesn't…. 120 to 140 is right around the corner. But as I said… VC if you wish.
#3 – Marcus Bontempelli v Kangaroos
@ Marvel Stadium, SUN 4:40pm
The Bont has averaged 116 in his last six games with a lowest score of 108 in that time. He's just very good! He had 101 on the Roos last year and will be huge again.
#4 – Josh Dunkley v Sydney
@ the GABBA, FRI 7:50pm
St Kilda had 5×105+ on the Swans last week and Dunkley is in ripping form scoring 145, 112 and 125 in his last three. He has scored 125, 88, 115, 81 and 97 at the GABBA this year, with his better scores coming away from home. He's back to 2021 form!
#5 – Tim English v Kangaroos
@ Marvel Stadium, SUN 4:40pm
Last three rucks v Goldy… Briggs (101), Draper (71) and D. Cameron (79) were pretty solid for their standard. He copped it hard last week with Lycett sacrificing his game and basically tagging English out the game to just 76… a season-low. Gotta back him in for a bounce back game here, but Goldy does rank as #2 hardest for the year.
LISTEN UP…
This article is a CAPTAINS article. It gets hard because you are looking for safety and sieling (ceiling) … the two 'S's.
This week, we have a problem and that's the potential tag to Taranto. This means, he has to be dropped from the top spot to #2, due to safety. Basically, I don't feel comfortable telling people to roll their failed VC into the "safety of Taranto". Of course, this is most likely not an issue… but it might be, and that means the safety of Timmy, may be at risk. I believe, Marshall is a safer 110-120 than Taranto this week. Hence… Marshall is #1. With that said, Taranto has the higher ability to hit 120-140… which makes him a great VC option, if you have something that you are happy to come afterwards.
OTHERS TO CONSIDER
Errol Gulden v Brisbane  – 83 last week was his lowest score in his last six games. At the SCG, he has had a mixed bag of 83, 101, 153, 116 and 95.
Tom Green v Fremantle – 73 last week…. A season-low. Richmond had 3×120+ and 5×100+ on the Dockers last week so expect a bounce back.
Jack Macrae v Kangaroos – 129*, 104*, 123 and 117 are his recent efforts with the * there being at Marvel. Should feast!
Zak Butters v Geelong  – Six scores over 100+ in his last six games, he is on fire. He has now scored 121 and 129 in his last two games.