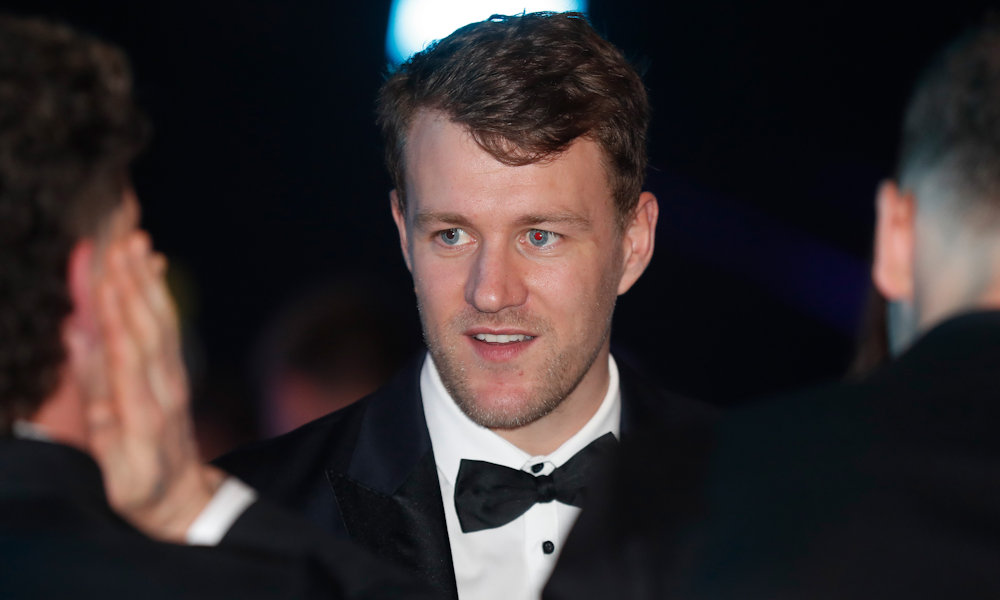 Happy Monday to all you avid Fantasticals and welcome back to the Dicks of DT as we do the dick dive for week 2 of the AFL comp.
Owen has started to make an appearance now as the menagerie of talking heads start using Owen Two to end careers, demand trades and throw babies out with bath water.  The temptation exists for many of us I'm sure to get just as royactionary and sharpen our fantasy knives for the fantasy cuts on scorers that have been upsetting us.  I'd argue the less similar you are to those over the top media heads we all know and loathe the better you'll be, but it is fun to rage trade now and again isn't it.
This week we had a few potential Dicks again but first let's review last week's recommendation and see what happened this week.  As you'll remember I was a proponent of keeping a firm hold on your Dick if you had him last week.  My thinking was that Rory was a commitment that should last longer than 1 bad performance.  His history was strong and he deserved another chance.  Well so it proved to be the case as Rory rebounded strongly and in a weird as anything game he rebounded very well for us with a very handy 141.  Good work from a now flying Laird.
On to this week and once again, our DoW this week is someone well known to us all but I'd guess his name appearing here would have been predicted by many of us to appear at some point this season, even by those who own him.  Before we crown our DOW Week 2 though, on to some dishonourable mentions.
Firstly, I'm letting Tom Mitchell get some air here.  Tom may appear a weird one to start with but there's method to this and remember, he didn't actually get the gong (or should it be dong?), he's just getting a mention.  He gets a spot here because at the 20min mark of the 1st quarter with the Pies running rampant and the Port side about to collapse, our number 1 Previous Pig was on a paltry -3.  20 minutes of footy and he was going a full Samsom Ryan on his coaches.  Owners were in full on rage mode while those of us who were playing against owners of him in our leagues were chalking up the win and moving on to next week.  But then the old Tommy surfaced and he whacked on 101 points in only a minute or so over 3 quarters.  I mean honestly Tom, what are you doing to us?  At some point on the weekend, albeit at different times, you had 100% of the Fantasy world either hating on you like Stewie Dew on low calorie ice cream or loving you like Stewie Dew on full calorie ice cream.  An hour later everyone had switched camps and gone to the other side of the argument with equal fervour.  That's not cool to play with people's emotions like that Titch.  Not cool at all, but no DoW for you.
Justin Longmuir gets another mention this week.  In the game last week where very little went well you at least had the big man Sean Darcy pound the ever living hell out of the Saints in a near BoG performance which also saw him raise the bat for a very nice 104 for his Fantasy coaches.  That even saw some coaches bring IN big Darcy with luxury trades or Xerri upgrades.  This week though, JL decided that good form should be discouraged and instead started with Luke Jackson in the guts for the important start of a needed rebound game for Freo.  Well it worked about as well as you'd think and this genius stroke ultimately led to a Darcy 61 and a 2nd straight loss for Freo.
Sean Darcy can't escape a mention either.  No matter how baffooned you might be by a second WA based coach called JL (the other one in cricket) who could be much less proficient than early results indicated, you need to rise above it.  Well done on getting close to respectability with a 61 but it is only close to it and a 21pt half cannot go without a mention.  Big Sean was dam close to a DoW but avoided it due to his coaches heavy involvement in it.
Disappointing scores in the 60's weren't only suffered by owners of Darcy either, Chad Warner plonked one of those on us over the weekend and it wasn't well received.  61 against the Hawks is pretty scary effort for the 7% of coaches who have The Chad.  Carrying that name around is tough going but you've got to be better than 61 when you're up and around the pill for 81% of game time in the engine room.  Not great from Chad but not bad enough to get the dick this week.
Back at Freo, young gun Hayden Young gave owners the Fantasy cramps big time on the weekend as he flaccidly put out a paltry 52 after his impressive 118 last week.  Haydo it was meant to be Nick Daicos who went up and down like the proverbial honeymooners bedsheets and you were meant to be the reliable one with a good ceiling.  That's not how it's looking just now though.  52 is DoW worthy and you're on notice.  At 8% ownership Young is close enough to the cutoff to get the nod so any more of this 50 stuff and he'll be on the DoW list before you know it.
I'll be very hesitant to give a dick to a rookie to be honest, learning th AFL caper must be hard enough without some interwebs nuffie like me who's never sniffed a real contest piling on to you but it won't stop me from giving the odd rook a mention or 2.  When 77% of teams are carrying you in their lists then you need to be doing better than 27, especially when your team runs away with a good win.  27 isn't good enough no matter how many coaches have you in their team so we need to give a please explain to Campbell Chesser.  Owned by less but still with some explaining to do, Bodhi Uwland at GC needs to look for better results too, especially with reinforcements on the way for his mob.  Now where 27 smackers isn't good enough, 26 as a score is not even that good.  To get 26 and do it carrying the Judd name, even as a first one and not a last, is not a good look.  Better is needed from Juddy.
A quick drive-by needs to occur for one of my favourites and one of the top stories from last year and it's this year's likely D1 in Sam Docherty.  79 points is underwhelming from a guy we paid top dollar for, its not even good enough for someone we're paying mid-price coin for so Sam has to make the list this week.  It was a top win for his Blues and he had a good part to play in it but here in Fantasy-land we don't worry about little things like impact, influence and important team wins.  All we care about is kicks, marks, tackles and handballs etc.  There's another version of this type of game which is way worse and where they pull points for their players from under the Easter Bunnies mattress and make scores up to give followers a lovely fairy story but this aint that one, thank god.  No Sam we want scores from you and we want them weekly.  79 points in a stirring win is all well and good for the real world, but its not enough for us.
OK the last dishonourable mention goes to the man who bounded out of the blocks like Phar Lap and looked to be about to take the AFL world by storm and leave a lump in any Roos supporter's throat and Port supporter's pants for the rest of his career.  This week though he looked much less Phar Lap and much more like Eddie the Eagle and out of his depth.  JHF was not alone in putting up a poo-poo platter of a performance for Port on the weekend but he deserves special mention for dropping a 42 right after he excited a heap of Fantasticals with a mouth-watering performance last week.  I luckily avoided JHF thinking this is what you'd get from him as a young impact player as opposed to an accumulator but a 42 was much lower as a floor than I thought he'd go so he gets a mention.  25% of coaches who own him get the headache of either keeping the faith or jumping ship.
OK, we've got the warm-ups out of the way and its time to get the big one out.  This week's Dick may surprise some given the scores I've just pointed out above but this guy was always going to make it at some point this year.  Even those of us who own him knew it'd happen, we just hoped it'd be a bit later on after some big ones first.  Come the start of the year, I was a little surprised to see only 17% had joined me on the supposed sure thing that this bloke appeared to be – a premo with value.  Given all the pods and pieces I read had him as a lock for one of the top 8-10 mids and I was just as sure as anyone about it, I thought more would be locked in on him too.  Kudos to those who didn't, you're better off for it.
This week's DoW has been doing this to us more and more in recent times and so much so that he even made the pre-season Dicks of DT list for the very reason he gets the dong this week.  He's become as unreliable as he used to be reliable and so it is with a heavy heart as a Jack lover and owner that I award this week's DoW to one Jack Macrae of the Western Bulldogs.
I know I said last week past performance doesn't factor in to the DoW and I proved it by anointing Rory.  Well this week I prove that I am nothing if not unreliable and I will bring in past performance as part of my argument for dicking this young man this week.  So I guess I'll amend things to say past performance only matters when it's bad and if it suits me.  Amendment passed.
Now I also know 73 isn't as bad as the 40's, 50's and 60's that appeared above by other players but none of those guys were carrying a plus $900k price tag with them and none of them were in any right thinking coaches deliberations for their Captain either.  I benefitted twice on the weekend in leagues where my opponent dropped the C on Jack and I was legitimately worried about it.  Instead of being a force, Jack waddled, sidled, trotted and tilted his way to a highly vexatious 73 points.  Ouch all round but an especially big Ouch if you C'd this week's D.
Last week's Dick got unfavourably compared to a 30kg Eagles rook in terms of output and this week's Dick is playing in the same pit.  Young Anthony Caminiti at the Saints was on the same ground as Jack this week but he is a young Saints KPF standing in a forward 50 that has lost 8 of its best 3 options up front.  3 weeks ago young Camo was studying his arse off for some complex maths type exam so he's a certified genius but brains don't get you points, Dane Swan showed us that.  As a KPF rook you're not meant to be any more relevant to us than fattening up for a cash cull later down the road.  Well Camo decided not to just fatten up, he decided he was going to outscore a topline premo mid…and he did it.  He did it because Jack let him.
There'll plenty of chatter about Jack being Bevo'd and that's fair enough.  I gave Darcy some leeway this week because I laid a decent amount of blame at his coaches feet.  Why aren't I doing the same for Jack?  Well Jack had that $900k price on him PLUS he had a midfield with more time to enjoy with Treloar out and Dunkley in Brissie.  PLUS he had Windhager on the bench so he is fresh out of excuses.  Hunter Clark, Seb Ross and Caleb Daniel all scored more (some lots more) with less ToG than Tilting Jack and we just can't have it.  So whilst others were close Jack, this week its you who earns the DT Dick of the Week for round 2, 2023.  In the words of Michael Corleone "I know it was you, you broke my heart".
So now what do we do with our Dick this week?  Last week I recommended a hold, and held I did as I hope you did too.  This week?  Tougher choice.  Jack was a lock pick for me because he had value even at his price.  And at his starting price you usually should stick fat and hold firm with a premo, even one being a Dick.  He has a monster ceiling so his 131 breakeven is not too chilling, certainly not as bad as last week when Rory carried 174 in and even with that staring me in the face I said hold on to that Dick.
Well it's clear now to me Jack is not Rory Laird and he may not even be Jack Macrae any more.  It will become clear to you that I am emotional, flaky and prone to conflict my own positions regularly.  It's also looking wobbly at the Dogs and with Brissie on the horizon its not getting easier.  Trading sideways is often fraught with potential potholes but there are so many non-dick midfielders out there pounding out great work which is an enticing thought when considering what to do with Jack.  Once again I own the DoW this week so the decision of what to do with the Dick this week is a personal one for me.
To continue with The Godfather 2 theme from above, I'm putting Jack in a boat and sending him out for a fishing trip he doesn't come back from.  By that I mean this week, unlike last, I'm going to get my Dick out and I recommend you do the same if you can.  It's a dangerous recommendation for sure.  Obviously this sort of move with a Dick always depends on other areas of need you may have but for me, it's the best move to make at this stage.  as I'll go down with the Dick and improve my look down back.  So my call, barring any major other news, is to whip Jack out and get a better performing Mid in his place.  I'll go up to Clarrie or Brayshaw or down to Will or someone else depending on other needs.
OK, now that we've got our Dick out for the first time this year, it's time to cast an eye to the Dicks that walk amongst us in our league play.  The league coaches who've done something they shouldn't and were hoping to get away with it quietly.  There was only a few to choose from this week as we warm up the email chat line but the clear winner from the Dicks of DT Crew came from Sammy who nominated his mate Pat.
It was a fair effort by Patty too, he's earned his nom.  This comes from last week's round and, as it has been relayed to me, Pat paid up for Laird in his starting squad like many of us and then put the VC on Taranto just in case.  Neither of these things are an issue at all as I'm sure you'd all agree, in fact they're both solid moves.  But here is where the trouble starts.  Part 1 comes for Pat when he decides the 123 Timmy gave him and pocketing the 246 points is not good enough and he doesn't loop, that's a BIG call.  What's next is the clincher though.  Pat ignored the 123, and even ignored the mill he spent on Laird and put the C on Rohan Marshall up against 2 sild rucks on his own.  It turned out better than Laird in the end but that's a weird sequence and gets Sammy a nom for the Moreira's Magic subscription prize at season's  end.
Thanks to Sammy for the nom and good luck for the end of year prize.  Pat has put you in good shape and maybe you should give it to him to prevent him from being too upset you nominated him.  If you've got someone in your league who does something like that, maybe worse, maybe better, flick me an email at dicksofDT@gmail.com.au and if your Dick is the biggest at the end of the year, you will win a Moreira's Magic subscription for season 2024.  Those who haven't had a look at or listen too Selby's work should really get on it, it's fabulous stuff for both Classic & Draft and is a great companion for the stuff available here on the DT Talk site from the greats like Fry, Holmesy, Dunny, Matt & Jeppa etc and also obviously the Big 3 Trader Boys.  The Moreira's Magic subscriptions go towards the Starlight Children's Foundation which does amazing work for kids doing it tough so even if you don't chip in for an MM subscription and just want to help a charity, that's a rolled Gold place to start.
Commiserations to Pat for the trouble he caused himself last week and reach out if you get your own in-league version who deserves a nod.  Thanks to those who emailed and didn't win it this week, there were some worthy ones there so keep the noms coming.
Happy trading Guys and Gals, good luck to everyone not playing me in a League.