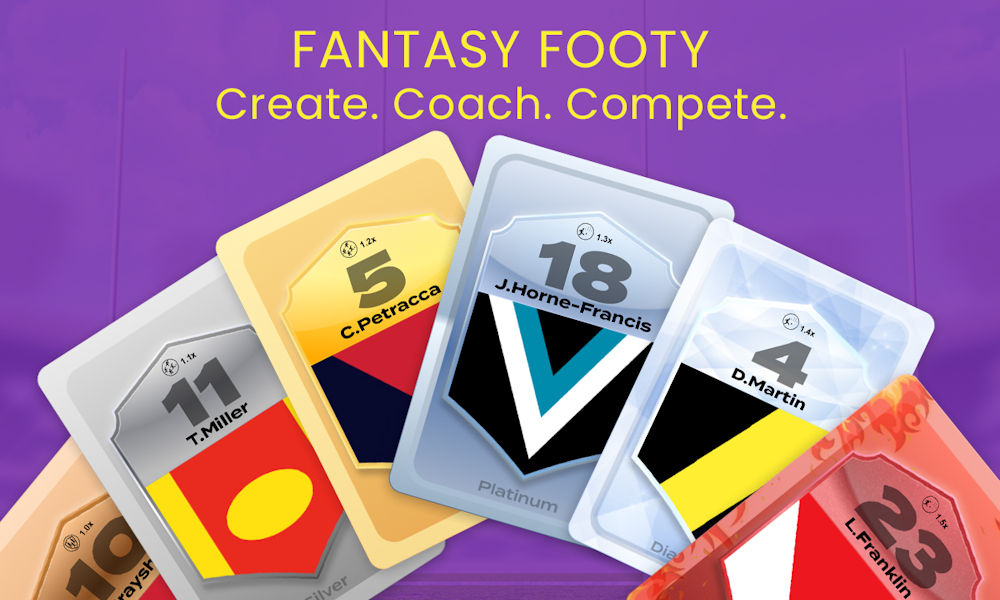 GameDay Squad started with 6 passionate Australian footy enthusiasts with a mission to change the fantasy football game.
With the idea originating from the founders living room during the COVID-19 lockdowns, the passion for footy started much earlier than that.
Click here to play GameDay Squad
It all started when Callum was about 5 years old, wanting to play footy like every young boy whether it was NRL or AFL he didn't care.
Although Callum had some deal of success and enjoyment playing footy, he realised it was not going to turn out to be his career, so he went onto university to study a master's in applied finance and forged a career in the financial sector however Callum and his other 5 founders stumbled across fantasy footy and couldn't believe how much they enjoyed the game.
For those who have never played fantasy sports before, it is one of the most contagious games you can get involved with and Callum and the 5 founders quickly became passionate coaches competing against each other and thousands of other coaches.
Naturally as numbers nerds they thought they had a distinct advantage in the fantasy footy game, until they worked out that the then current way fantasy has been played is actually not a perfect system.
COVID hit our society and the founders who (had all made a little bit of money in finance and on the stock market) cashed in all their money and set out on a project to build the ultimate fantasy football game.
Game Day squad has been built by super passionate footy nerds who wanted to be super players but ended up realising they are super coaches instead.
This is how Game Day Squad was born.
If you're old enough, you might remember as a child heading down to the milk bar to buy Scanlen footy cards (complete with a couple of sticks of gum inside) with anticipation and excitement of opening the packet to reveal what players you would receive.
Well, that's exactly the approach the GameDay Squad founders have adopted onto their platform taking the old school trading card style and adding modern day up-to-the-minute stats onto a digital platform, so each player gets points for everything they do when they play, kick, tackle, score goals etcetera. The winning coach each week is the coach who's team's players earnt the most amount of fantasy points each week.
With fantasy sports taking the world by storm, explaining fantasy footy is best done by imagining you are a State of the Origin coach, where you're trying to pick the very best team you can, out of the players that you have got. Fantasy footy is exactly the same and as a fantasy coach you can play any player in your team that you have the actual cards for.
You can reset your team each week, trade players, bench injured or unfit players, upgrade rookies, its your fantasy team, you are the coach building your ultimate squad.
If you love football, you will love fantasy footy.