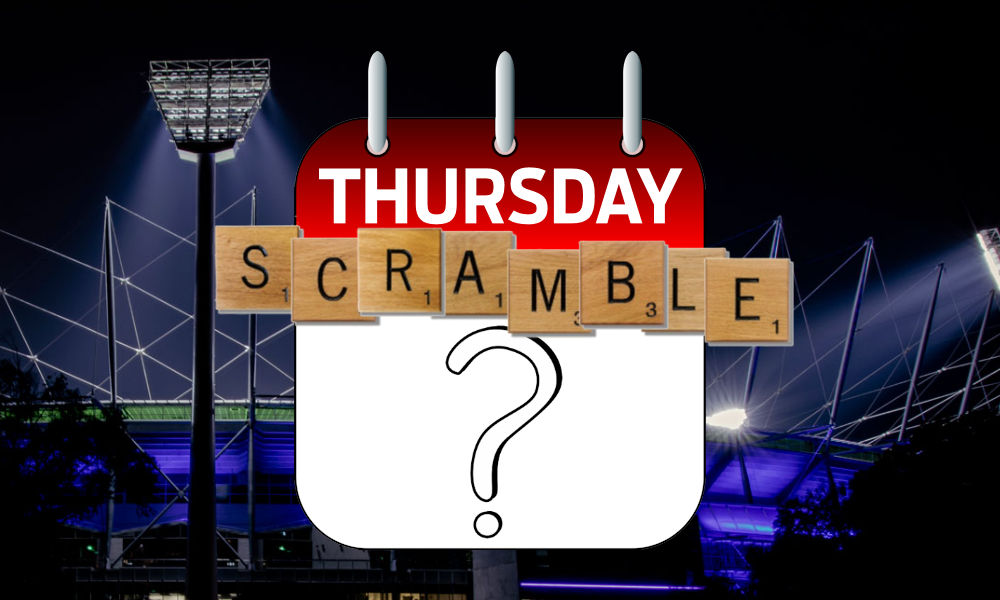 Season 2023, how did we get here so fast! Doesn't matter! We are here and Footy is Back and how good is it!!
Practice Games
Last weekend we saw some 'practice games' which gave us a bit of information but it was probably not the most accurate reflection as we had some 6 qtr and 8 qtr games with some mixed up teams and some key players that we want to see missing. But never fear, we have another week of games before we need to make some final decisions.
We got some glimpses on how a few things will work, like the Grundy and Gawn relationship, how will Rankine be used, Is Yeo the real deal?  But realistically did we get the full picture?  No.
So what does this all mean? It means, take all these practice games with a pinch of salt. Remember, there were a few guys missing and we didn't really see any tagging and we know some coaches won't show us all their tricks.
So what about this week?
This week is the last time the coaches can get a good hit out. We have 3 games each on Thursday, Friday and Saturday with all games on Kayo and Foxtel I believe. This is the weekend to focus on for our research as we are more likely to see the actual structures and CBA rotations etc that we are likely to see in round 1. So I thought I would remind you of a few things to remember as we head into this final hitout before we need to start locking players in to round 1.
Take note of who isn't playing. Before you get super excited about a player's role you need to keep in mind who is missing from the game. This also goes for rookies, they may get plenty of time, but this could be because there are some other key players missing. 
Don't be Royactionary We all remember the mistakes we have made in the past. We have all seen a guy go nuts in a pre-season game only to crash and burn once we got to the real stuff. If you haven't had an eye on them throughout the pre-season so far or haven't even thought of them, then just do a triple take on what you are seeing and make sure that you are really sure you want them in your side.
Watch for role This is the key to the practice games. We ned to make sue that the role is there. The player may not get a heap of the footy for various reasons and that can include the quality of the opposition or their teammates. But if you see a guy in at every centre bounce in a full strength side with everyone playing where you expect then go for it!
I guess what I am trying to say here is that I want you all to just think about what you are doing with these games and back your research and look for things that will either prove or disprove your research, don't grasp at straws on one act in a game.
How are your Leagues?
Got your leagues sorted? Time to start filling them out, you don't want to be looking for players in your league in the last days before the season starts.
On the topic of leagues, here is one of mine for you to jump into so you can play against other DTTalk readers.YKMP57UY
I will put another code or two up before the season including a Supercoach and RDT league.  As always, pls just join one of them to give everyone a chance to play against other scramblers.
That is it for this short pre-season Scramble.  Good luck with your final squads and I will see you all just before we get to round 1!