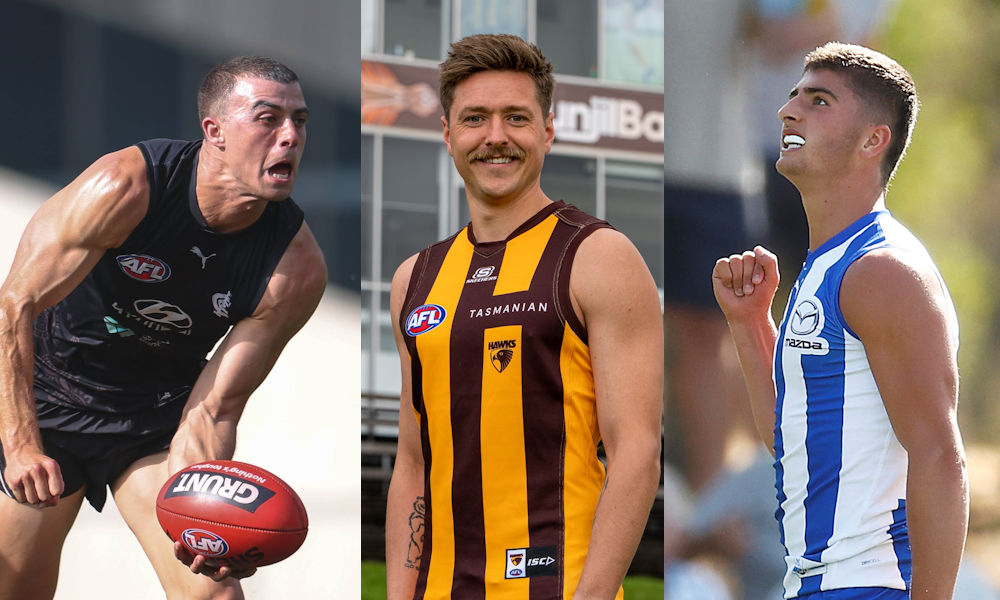 Cash Cows can be the most important picks in our teams. Jeppa and Fry have been two dedicated coaches providing fantastic info on our rookies – the sub-$300k players – for years. They rank the best rookies and discuss a few extra names as well as reveal their cash cow structure heading into round one.
Jeppa can be heard on the Plus 6 podcast and found at @JeppaDT.
Fry writes Cash Cows on DT Talk, has his own blog/podcast and is at @sportsbyfry.
Episode guide
1:00 – How Jeppa and Fry got into following the rookies.
3:00 – The importance of cash cows.
4:50 – Reuben Ginbey is the pick of the defender rookies.
6:30 – Could we see Alex Cincotta make his debut in round one?
11:00 – Fry reveals how his rooies are structured in the backline.
12:40 – Will Ashcroft and Will Phillips will be in almsot everyone's team.
14:40 – Keep an eye on Ollie Hollands.
17:00 – How does Jeppa's midfield rookie structure look?
18:30 – Are there any ruck bench options?
21:25 – The forward line will be built around Harry Sheezel and F5 or F6.
25:30 – Some $200k rookies may have some job security, such as Fergus Greene, but the scoring could be low due to their roles.
28:40 – Fry discusses the cash cows in his forward line.
Find the podcast