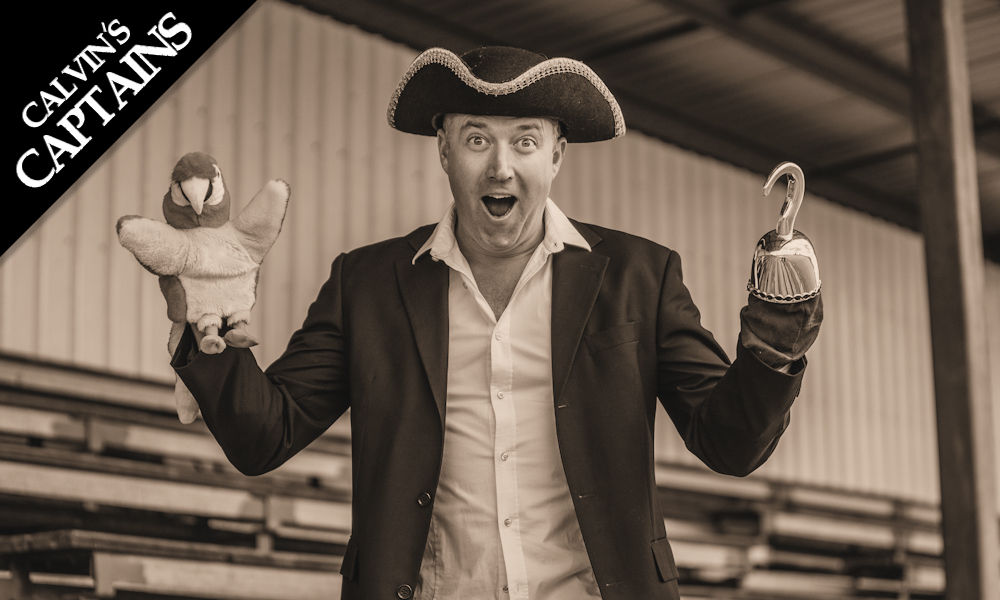 Here we are again and after two weeks of smashing my captains, my confidence is at an all time high. This week, the obvious answer is Max Gawn but he sits down the list this week… not because I think he'll struggle, it's because I can see others being better. Oh… and the video will be BACK next week. She's been a busy week with the JackJumpers and all that… enjoy.
Player
Opponent
Venue
Time
Key Stats
Cal's Comments
1. Callum Mills


@ SCG
SAT 1:45pm
131 and 162 in his last two and he's running hot.
Previous scores of 78 (till HT) and 142, Mills meets the #3 easiest team. Last week v Suns, Crisp (130), Pendles (113) and Adams (113) scored with ease.
2. Andrew Brayshaw


@ Optus
FRI 8:40pm
North rank as #4 easiest in last five weeks.
Ignore his 83 (season-low) against Geelong last week, as he had 121 on the Roos last year. A team that let Cripps (125), B. Smith (147) and Macrae (119) plus 8 other MIDs to hit 100+ in last three weeks.
3. Josh Dunkley


@ Adelaide
FRI 7:30pm
JET and best VC option in town coming off 133 and 138.
101 and 88 on the Power last year but they are not the same. Steele (115) and Ross (111) scored well against them last week and Dunks is too hot too handy right now.
4. Lachie Neale


@ GABBA
SAT 7:25pm
Coming off his second 140+ score this year another is on the cards
Had 110 on the Eagles last year but they suck more than ever with teams killing them recently. Rich = 3x120+, PTA = 8x110+, SYD = 4x100+... and he plays them at home. Ridiculous!
5. Max Gawn


@ MCG
SUN 1:10pm
Averaging 135 in his last four coming off 139.
Jackson will return. It shouldn't matter though. Max has scored 108, 104 & 128 in last three v StK. Ryder/Marshall combo will be back and this year rucks v them have scored 66 (Nank) and 64 (Reeves).
6. Jack Crisp


@ MCG
SAT 1:45pm
Rich #2 easiest and Crisp will feast.
22 CBAs last week for 130 is what he can do. He had 118 on the Tigers last year and is scoring at will with 130, 99, 125 and 100 coming in his last four. Loves to dominate easy teams.
7. Jack Steele



@ MCG
SUN 1:10pm
Scores between 110-130 in his last four -solid as!
Melbourne can give up points and in recent weeks... Moore (138), Mitchell (103), Ward (115), Green (102), Boak (127) and four other Port players hit 100+. Steele had 109 last year and will be keen as against the premiers.
8. Clayton Oliver


@ MCG
SUN 1:10pm
126 and 129 in is last two and had 130 on StK last year.
Saints are tough only giving up 2x120+ scores to MIDs this year and only 3x100+ in the last four weeks. He'll be fine, but it does come with a small risk.
9. Jayden Short


@ MCG
SAT 1:45pm
Has hit 118+ in five of his last six games.
Recent scores of 123 and 127, Short is going big. Pies can give up points on their day... and Short had 107 against them last year but is playing better than that in 2022.
10. Bailey Smith


@ Adelaide
FRI 7:30pm
2nd for CBAs last week behind Bont and had coming off 100 and 92.
A perfect VC option with a ceiling. This year he has scored 154, 147 and 131. His record isn't great against the Power (99, 85, 79 last year) but he should bounce back here.
MY PLAN
Following my player ranking above, my plan is clear cut. I will be going DUNKLEY on Friday night as my VC. This opens many options for a non-playing player to be used if Dunkley goes over that 120 mark. If he doesn't, the next player on my list is NEALE who should have a day out against West Coast's second team. This mean I will be turning my back on Max Gawn for the first time in many weeks. It feels silly… and maybe I'm over thinking things, but those are my rankings and research and I'll be sticking by them!
JUST QUICKLY
Ollie Wines – Bulldogs #2 hardest at the moment and he only had 91 last week.
Jack Macrae – 94 and 88 in his last two. Can explode but we need more CBAs like he had in the second half last week when he got 12 for his 57pts.
Touk Miller – 140 last week and 133 & 142 on the Swans last year. Sydney in Sydney scare me as they always have but let's not forget that Neale (142) managed just fine last week.
Josh Kelly – Cats are #1 hardest this year and he could cop an O'Connor tag. Coming off 134 and 105 last year against the Cats.
Tim Taranto – 0x100+ in his last three and 80, 132 and 116 against Geelong in his last three.
Darcy Parish – Easy team… terrible record against them. Last year he was supposed to smack them… didn't.
Tom Mitchell – Bombers are one of his favourites with 134 and 106 last year. Only has a highest score of 109 this year.
Dayne Zorko – Could be massive here but with scores of 56, 44 and 32 next to his name this year, you couldn't do it.
Zach Merrett – plays Hawks and should dominate them but only managed 92 (27 handballs) last week. Should be fine.
Christian Petracca – High of 115 in his last five but did have 124 on the Saints last year.
Sam Walsh – 123 last year against the Crows and but only 97 last week. He's warming up though.
Rory Laird – hitting form with 118 and 110 in his last two. Had 115 on the Blues last year but they are tougher now.
Patrick Cripps – Could have made the list with all scores of 123+ when he hasn't been injured. Had 60 on the Crows last year but is in elite form.
Ben Keays – Goes for his fifth straight 100+ score this week and had 115 against Carlton last year.